Photos 22 Nov 2007 09:05 am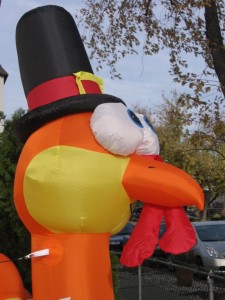 _________Happy Thanksgiving
- I haven't been able to post any photos for the past few weeks since I was so focused on the animation events flying all about me.
My friend Steve Fisher has been sending me a bunch of pictures from Queens – Maspeth, to be exact – that are more than a little appropriate for the day.
Autumn is flying by us, and it's a good time to look at leaves. Steve has captured some of them for me, and here they are for your amusement. There are also a few turkeys (balloon turkeys) thrown in for the heck of it. I guess it's not enough to decorate your house for Christmas; Thanksgiving is a good excuse for some people as well.
_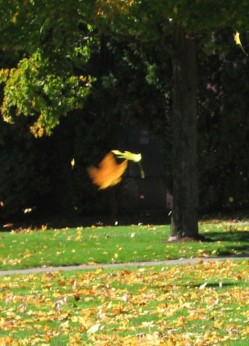 _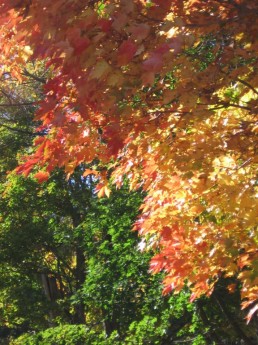 _____(Click any image to enlarge.)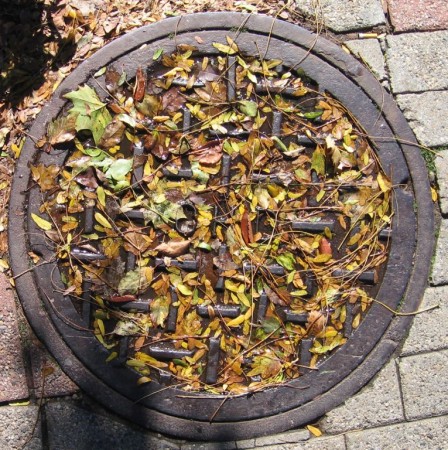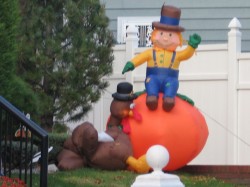 _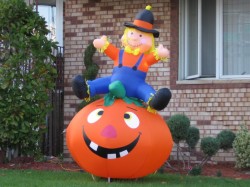 Are these supposed to be Pilgrims? Or are they Thanksgiving leprachauns?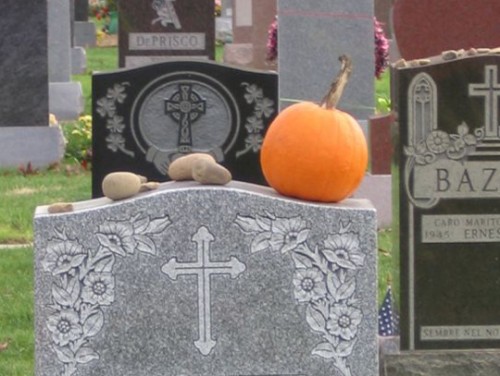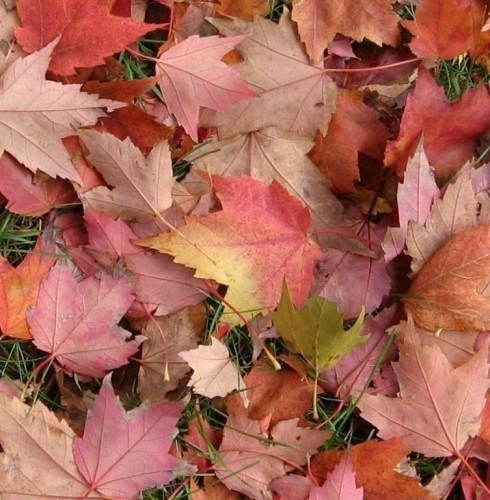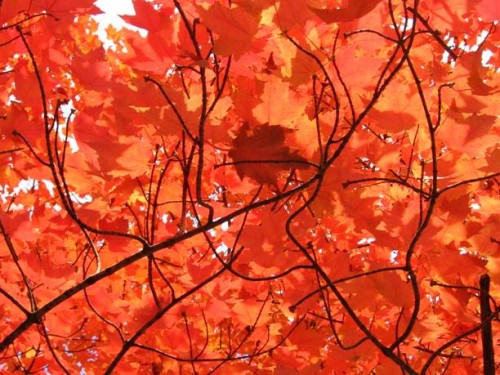 2 Responses to "Thanksgiving Photolog"
on 22 Nov 2007 at 1:02 pm 1.Paul said …

Michael,

Happy Thanksgiving to you and your family.

See ya,
Paul

on 23 Nov 2007 at 5:40 pm 2.Pete Emslie said …

Mother Nature is the ultimate artist, isn't she? I could look at her work forever and never tire of its incredible variety of form, texture and colour.
Leave a Reply