Animation &UPA 30 Nov 2007 08:56 am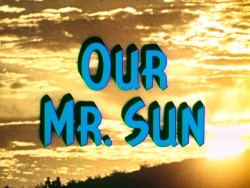 - Back in the 50′s the film director, Frank Capra, produced, directed and wrote four specials for TV which were sponsored by Bell. Our Mr. Sun (1956), Hemo the Magnificent (1957), Unchained Goddess (1958) and The Strange Case of the Cosmic Rays (1957) were devoted to explaining basic science to family home audiences. Capra was educated as an engineer, so he had a lifelong interest in science and he initiated these prorams.
Capra also had a long time interest in animation. He was responsible for securing a distribution contract for Disney with Columbia back in the early 30′s. Animation became a large part of these four programs, and Capra found different animation houses to do them. UPA, Disney, Shamus Culhane's studio and WB all were involved.
UPA did the artwork for Our Mr. Sun, the first of these programs. (You can watch it here.) I have a copy of the script marked up by Grim Natwick, so I know he animated on it out of the NY studio of UPA.
The shows play a bit like Ward Kimball's "Tomorrowland" episodes of the Disneyland television show. Perhaps these are a bit less joke oriented. The animation is just as limited and design oriented. This format has forever affected many who grew up watching them. Check out the new Pixar 2D piece, You're The Rat, currently on YouTube (it'll probably be removed soon.) There's an obvious link.
Here are some frame grabs from this first show of the Bell Science Series: Our Mr. Sun.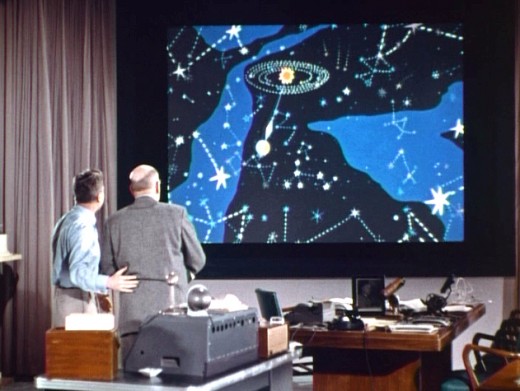 (Cllick any image to enlarge.)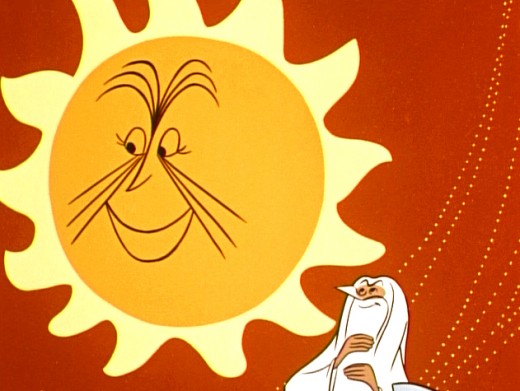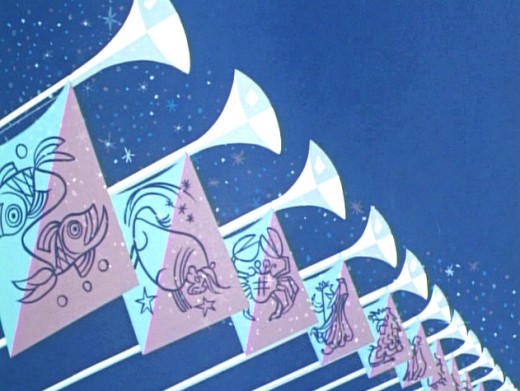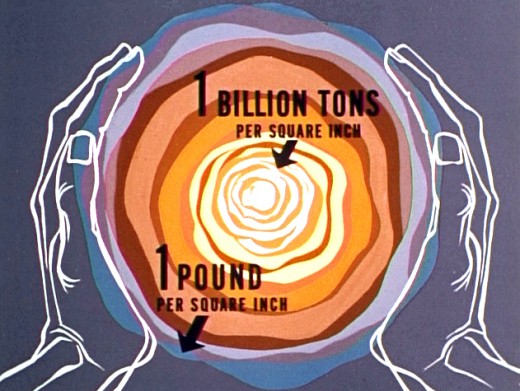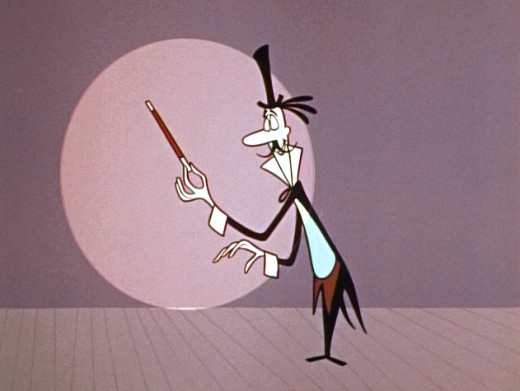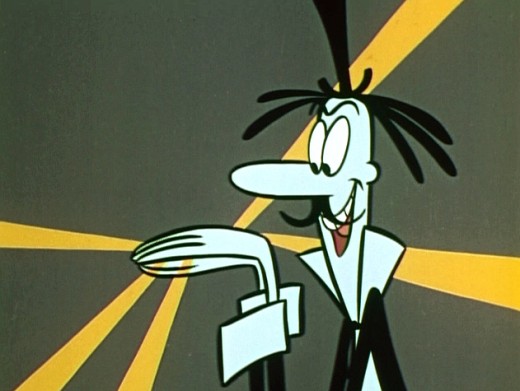 20 Responses to "Our Mr. Sun"
Leave a Reply