Photos 23 Dec 2007 09:15 am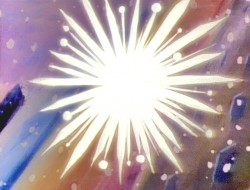 "Let me tell you, there is nothing like
New York at Christmas Time.
_
"The day we went to the ballet, Jenny's eyes sparkled like the giant glittering snowflake that greeted us at Fifth Avenue.
She said it was like walking in a life-size pop-up book because lovely thngs kept popping up all around us. She was right.
_
"There were evergreens shining like jewels high on a tower rooftop; dazzling window displays;
Central Park, looking magical and majestic."
_
These are the lines of narration that greeted me when I initially read the "Narration Script"
Maxine Fisher
had written for my film,
The Red Shoes
, back in 1989.
The crystal light fixture that had arrived on 57th Street over the center of Fifth Avenue, was relatively new at the time. We did our own version of the piece, which slowly zooms and pans on screen for about four seconds.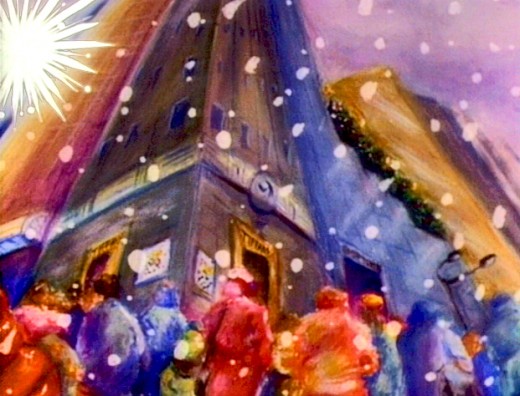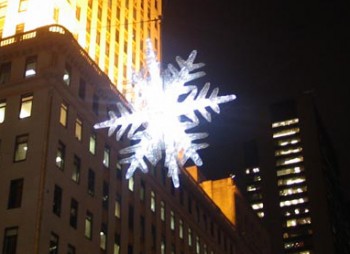 This past Wednesday night we were uptown to attend the premiere of Denzel Washington's new film, The Great Debaters. It was fun attending one of these premieres, having cocktails prior to the film (courtesy of Harvey Weinstein). The best part was seeing a movie on that enormous screen at the Ziegfeld Theater. It really is a treat. The film was a bit sentimental and not as dark as the reality probably was. Uplifting.
There were some celebrities milling about. I said hello to Mark Forester, the director of The Kite Runner and Monster's Ball. He was talking with movie mogul, Joe Roth. Oprah Winfrey, who produced the film, wasn't there. John Canemaker and his companion, Joe Kennedy, were the only animation folk we saw there.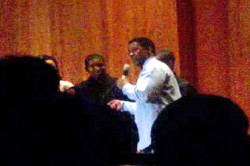 _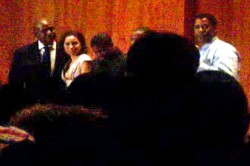 The film started late with the entire cast introducing it. Harvey Weinstein introduced
Denzel Washington, who stars and directed, and he introduced the rest of the cast.
Forest Whitaker is on the left of picture 2.
_
At any rate, when the movie finally let out, we headed to rainy Fifth Avenue to catch a taxi or a bus (whichever came first.)
There was the snowflake! I decided to try shooting it while we waited for a bus to show up. These are the pictures.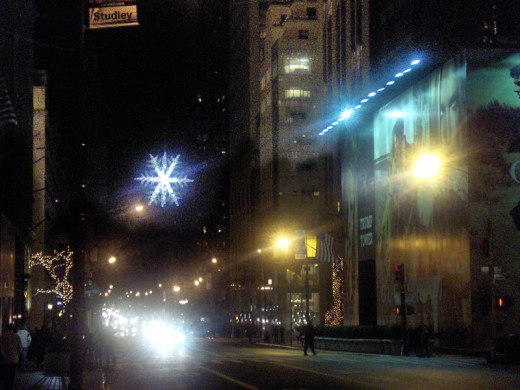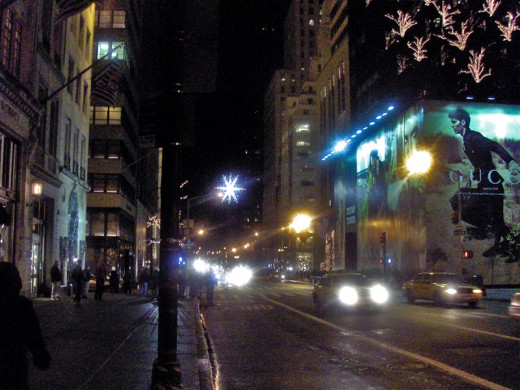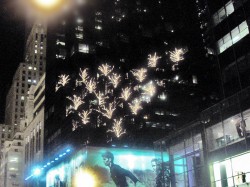 _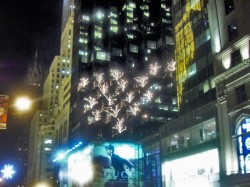 _________These are the "evergreens shining like jewels high on a tower rooftop."
2 Responses to "Snowflakes, Premieres & Glittering Trees"
on 23 Dec 2007 at 11:03 am 1.Stephen said …

When the big snowflake goes up, is when I think Christmas in New York starts.

on 01 Jan 2008 at 8:44 pm 2.Jonathan Imes said …

Michael, your blog is great. Wonderful content. Can you do me a favor. My name is Jonathan Imes & I am an old friend/neighbor of producer Mark Sottnick from his days in Newport, Rhode Island (before Rabbit Ear productions) & have been trying to get in contact with him. My searches have brought me to your great blog. Can you please send him my name & email address? Please include Newport, RI. I thank you in advance.
Leave a Reply