Animation Artifacts &Comic Art 22 Dec 2007 09:03 am
I have this comic book page from Paul Terry's Comics – pg 27. I thought I'd post it since I don't know who drew the page and thought someone out there might have a good idea. I love Gandy Goose, so it's enough that he's featured in the strip. That was reason enough to purchase it a couple of years ago.
The magazine was probably published in 1952-3. Jim Tyer was drawing a lot of the strips at the time, though I'm not sure this is his artwork. The eyes look too normal despite the distortion in some of the bodies.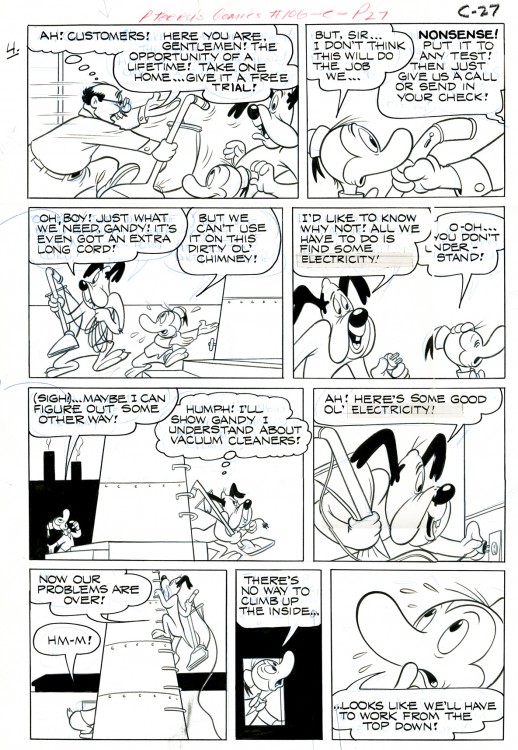 __________(Click the image to view larger.)
One Response to "Terry Comix"
on 24 Dec 2007 at 7:12 pm 1.Milton Knight said …

No, this page ain't Jim Tyer; it's possibly not an East Coast animator at all. A few West Coast animators did freelance work for St. John's as well (among them Irv Spence, who handed in some DIMWIT pages and some of LITTLE EVA as well…the publisher's LITTLE LULU knockoff). When I pointed this out to animator/friend Mike Kazaleh, he pointed out the similarity in some of the poses on this page to those of Harvey Eisenberg and his acolytes, who freelanced a lot of comics as well. Could be the remnants of the MGM bunch that turned out the FOXY FAGAN pages in the 1940s…?
Leave a Reply