Animation Artifacts &Disney &Story & Storyboards 31 Dec 2007 09:38 am
- What better way to issue in the New Year than with models/sketches and drawings from the Pink Elephants on Parade section of Dumbo. Once again, thanks to John Canemaker, I have several photo images to display.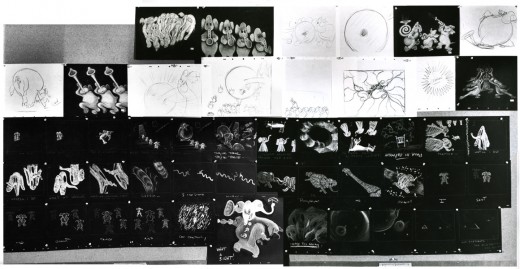 These are rather small images, so by cutting up the large boards and reassembling them I can post them at a higher resolution, making them better seen when clicking each image. It'll take two days to post them all, so this will be continued later this week.
I've interspersed some frame grabs fromt the sequence to give an idea of the coloring.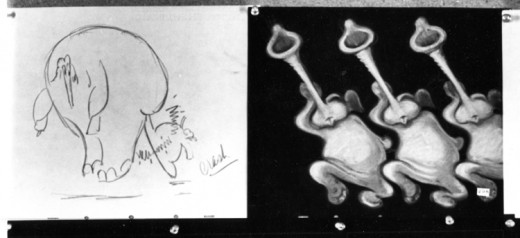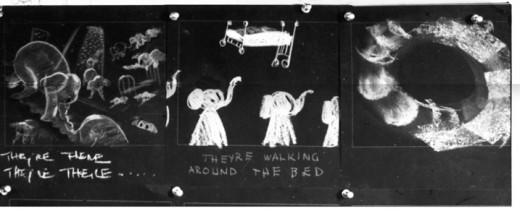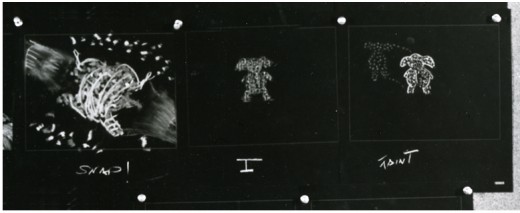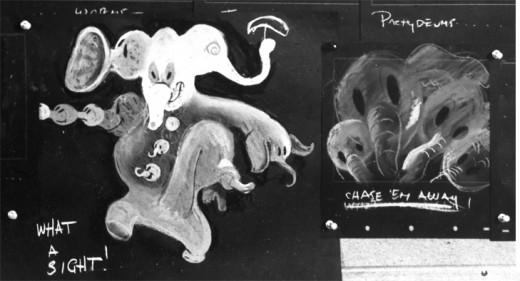 3 Responses to "Pink Elephants"
on 31 Dec 2007 at 6:44 pm 1.Eddie Fitzgerald said …

Holy Mackeral! What a treat!!! Many thanks to you and John for posting these! I LOVE this sequence! It's so stimulating and imaginative! If this ever appears in a book, I'll buy it–no question!

on 01 Jan 2008 at 7:43 am 2.rafianimates said …

amazing to see these development drawings and story sketches. the pink elephants sequence had such an impact on me as a kid, it made me want to be an animator. really enjoying studying these drawings – thanks, and Happy New Year!

on 16 Nov 2015 at 1:28 pm 3.Merry Thalberg said …

The current favorite right now is Zombies Live, and they are trying to raise playership above the 1. Make sure the deduction is showing before you complete the transaction. The sentences should not be too lengthy and it should be written in a way to attract the audience.
Leave a Reply