Animation Artifacts &Disney &Story & Storyboards 07 Jan 2008 08:23 am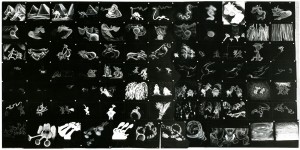 - I continue, here, my posting of the two boards filled with artwork from Dumbo's Pink Elephants sequence, there's a lot of delightful artwork.
Again, the photos I have, graciously loaned to me by John Canemaker, are smaller than I'd like. (You can get an idea, by clicking on the image to the right, as to how dense the boards are.)
I've scanned them at a decent resolution and have broken them up into smaller panels so that you can enlarge them to a viewable size. I've had to piece the photos together to keep them in order, so it's been a bit time consuming. However, I think the boards are worth it. Again, I've interspersed some frame grabs from the final film to show how it ended up in color.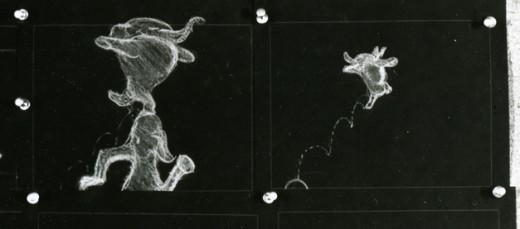 The following images were in the gallery part of the dvd. These are the color versions of some of the images above.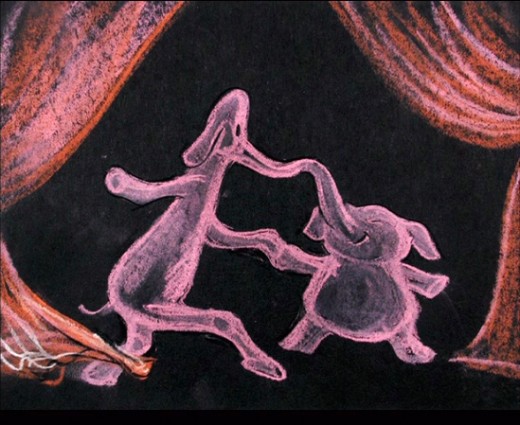 4 Responses to "More Pink Elephants"
Leave a Reply