Articles on Animation 23 Jan 2008 08:56 am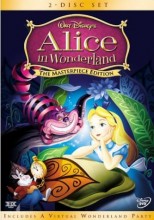 - For years, I've been intrigued by the two Alice In Wonderland animated features that were released almost simultaneously.
I first saw the Disney feature in B&W on the Disneyland television show when I was a child. It appeared in a truncated form edited down to the one hour format (which was probably around 54 minutes at the time.) They repeated this TV version several times, even after the show moved from ABC to NBC.
I didn't get to see it in a theater in color until the mid 70′s.
I saw the Lou Bunin version one Sunday afternoon on local NY television in an unadvertised presentation. It took a very different approach. The live action opening was severely edited in that TV version. I saw it projected once in the Museum of Modern Art.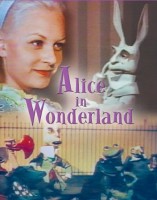 (There's an excellent site that I located about this film which features lots of color stills.)
I had a conversation with animator, Jack Schnerk, during the Raggedy Ann production. He'd worked on Bambi as an assistant and told me that they rushed the last half hour of that production to get it out within the final six months. We were talking about Disney features when he told me that Alice was the last Disney feature he saw. He sat through half of it, he said, before walking out. All he could think was what a waste of talent and effort. All those drawings!
He then said, he saw the Bunin version of Alice soon thereafter (they did open within a week of each other) and felt that THAT's what Disney should have done!
I did a little reading this week and came upon this article from the NY Times, October 8, 1946.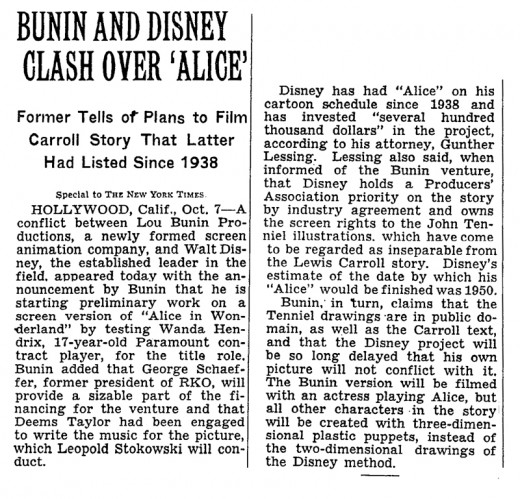 ____________(Click any image to enlarge.)
There was another article from 1953 that I'm not posting. Disney took the Bunin film to court trying to suppress the film's release. The article seems to side with Disney, but the judge didn't. He lost the attempt to block the puppet film.
Then I decided to look at reviews. Both films had negative reviews from Bosley Crowther. Both were in the same week's issues.
First the Bunin film reviewed July 27, 1951.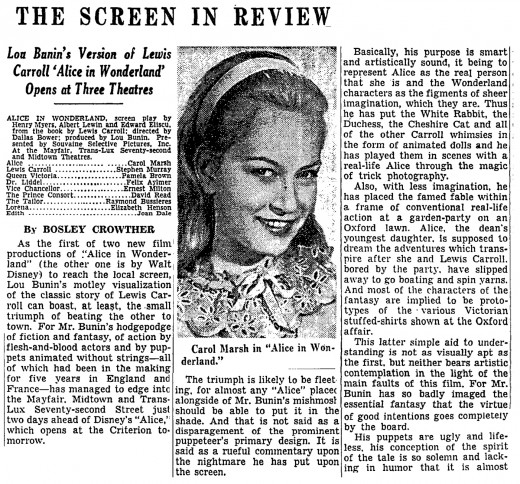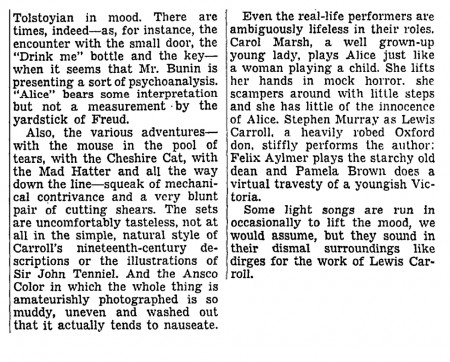 Here's the negative review of Disney's film from July 30, 1951.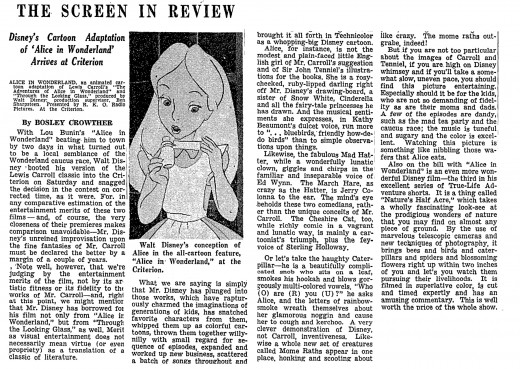 5 Responses to "Alices"
Leave a Reply