Animation Artifacts &Disney &Models 26 Jan 2008 09:24 am
- Today, I'm heading north to attend a memorial for Jack Zander. Presumably, I'll be filled with something to tell about tomorrow.
For today's post, I was asked yesterday if I had any other Mickey models. So I thought I'd post a few. I also have a couple of the Kimball models, but they're faded xeroxes, and it'd take a bit of time to pull out the images. I'll save that chore for some future time. As for those below, my favorite is the first. I think it must have been some kind of lobby card. It's a Hi glossy image.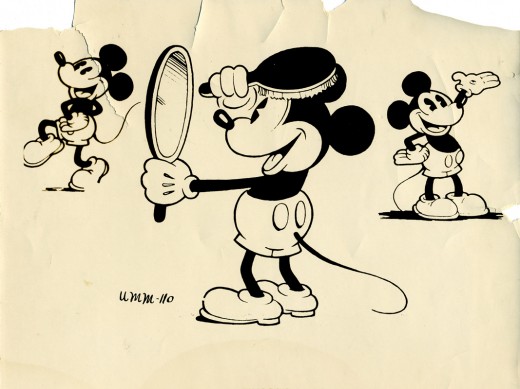 __________(Click any image to enlarge.)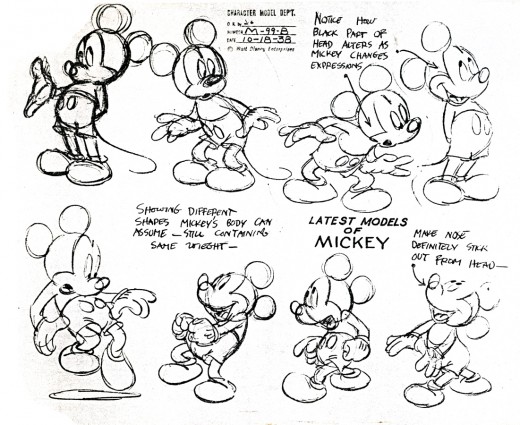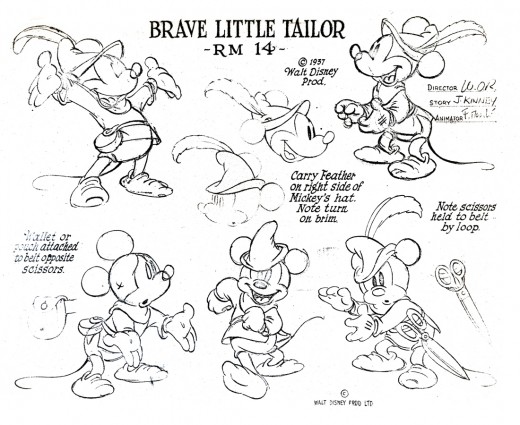 This is my favorite color Mickey. It's probably also my favorite animation of him. Need I say the film is a gem?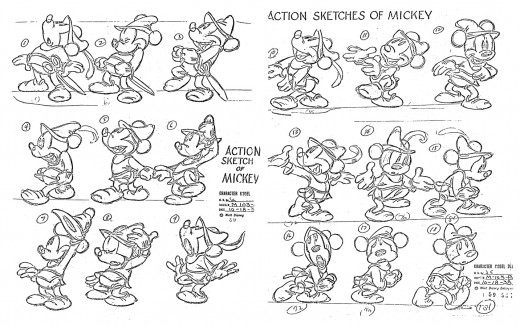 This model was xeroxed in two parts, and I reassembled them. The lines of the 30 year old copies were fading, so I had to pump them up a bit in photoshop.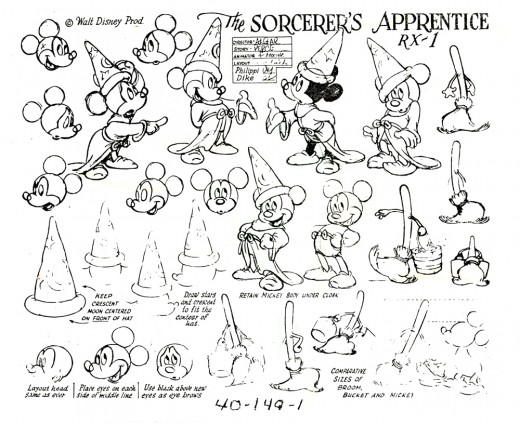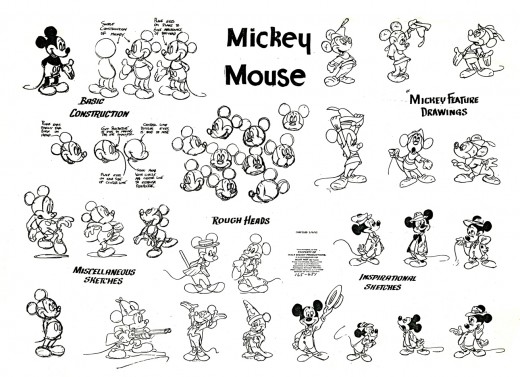 I don't know what this model was for; I assume publicity. It includes parts of many other models.
One Response to "Mickey Models"
on 26 Jan 2008 at 10:14 pm 1.Holger said …

Kimball models, are they for the model with the dimensional ears used in Little Whirlwind and Nifty Nineties? … and maybe Canine Caddy?
Leave a Reply