Animation Artifacts &Disney &Peet &Story & Storyboards 28 Jan 2008 09:16 am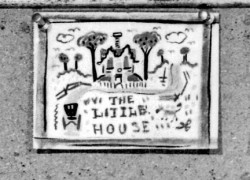 - As I noted, when I first started posting these storyboards by Bill Peet, which were loaned to me by John Canemaker, there are a total of five oversized photographs. I've displayed and broken down three of them in the past weeks.
This is the fourth, and possibly the largest of the boards. It seems to be a reworking of the entire film. There may be a bit of repetition from other boards.
The fifth, and final, board is the conclusion of this version. I'll try to post it tomorrow. (It takes a lot of time to break it down so that you can see the images slightly larger.)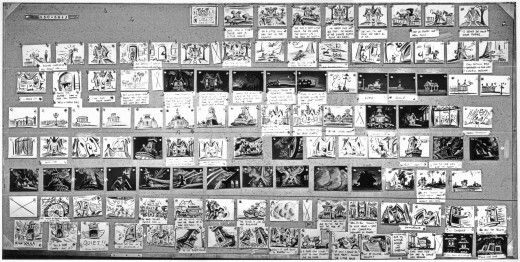 This is the full storyboard. You'll see below that I've broken up so that it enlarges a bit more than this original.

1
(Click any image to enlarge.)

2a

2b

3a

3b

4a

4b

5a

5b

6a

6b

7a

7b

8a

8b
5 Responses to "Peet's Little House – 4"
Leave a Reply