Animation Artifacts &Frame Grabs &Story & Storyboards 20 Feb 2008 09:28 am
- Concluding what I started yesterday, here are the pages of what must be a book that was prepared by Bill Peet. Susie the Little Blue Coupe. I don't know if it was ever published (there was a Little Golden Book, but this is not it), but, obviously, it became the animated short completed at Disney in 1951.
The plan for this book is excellent, and gives a good indication of the great books Mr. Peet would do after leaving animation. Many thanks to John Canemaker for the loan of this rare material; it makes an unusal post.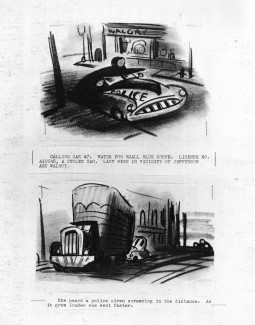 11_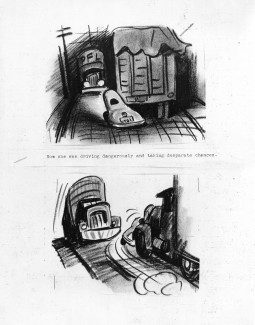 12
_____________(Click any image you like to enlarge it to a legible size.)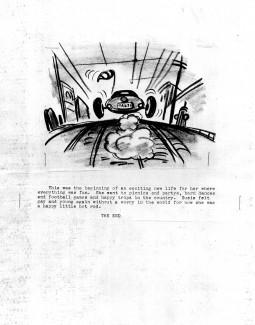 21
_
Next week I'll post Bill Peet's storyboard for the film.
12 Responses to "Peet's Susie Book 2"
Leave a Reply