Animation &Animation Artifacts &Disney &Frame Grabs 21 Feb 2008 09:51 am
- I watched bits of The Reluctant Dragon dvd yesterday, and was impressed with the title sequence for the "Behind the Scenes" portion of the film. For the animation credits, they've caricatured all the artists involved. (I wonder if the live action folk felt left out.)
The drawings are by T.Hee, but one wonders who did the writing of each name. I have to assume that each artist got to sign his* own name.
____*Note: no women got to sign their names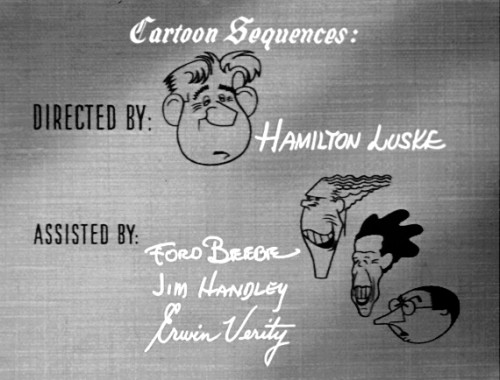 _____(Click any image to enlarge.)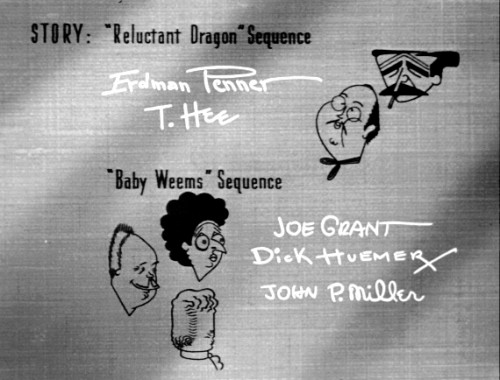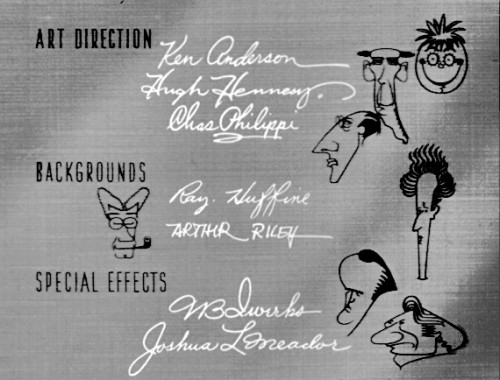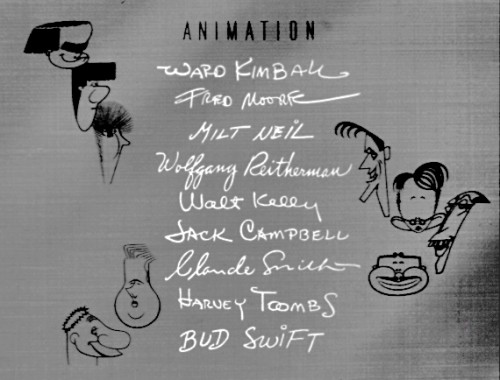 _____________________
After watching these credits I had to take a short look at some of the animation from The Reluctant Dragon, itself. I decided to take this little skip and study the images. I've put it together as if it were a cycle, but it really wasn't as it appears in the film. Hence, it doesn't quite work as one.
However, I'm sharing the stills via frame grabs.
Finally, heres a small QT movie of the piece on two's.
Skipping Dragon on two's.
Anyone know the name of the animator of this scene? It's just after the boy meets the dragon.
5 Responses to "Dragons"
Leave a Reply