Animation Artifacts &Books &Disney &Story & Storyboards 24 Mar 2008 08:07 am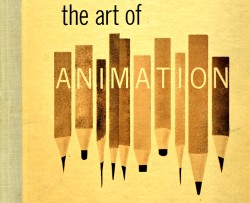 – One of my most treasured gift/memories was receiving a Christmas present of the newly published book, The Art of Animation by Bob Thomas. This came to me in 1958. Prior to receiving it, I had to scour my local public library, as a child, to read about animation. Here was this book that came awfully close to inventing the coffee table book for animated cartoons – which generally meant Disney in those days. Lots of beautifully colored photos of animation artists at work and plenty of Disney cartoon images. It even a filmography for about 100 people who'd worked at the studio, or at least a Disneyography for those people.
Don Graham was an art instructor at Chouinard (which eventually became CalArts) when Walt Disney brought him in to supervise night classes for his animators. He was enormously successful and a strong influence on all the young animators, and he continued at the studio until WWII broke out. Disney brought him back to the studio in 1950, and he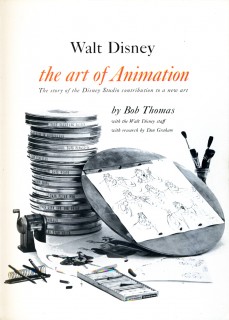 did research for a film on Art. This research was to be a book called "The Art of Animation," but it never quite gelled to Disney's satisfaction. (I have a xerox copy in storage and someday I'll post a bit of it.) He also wrote a book entitled Composing Pictures which instructs in methods of composition.
When Sleeping Beauty neared its release, Bob Thomas was brought in to write a book about animation that would also focus on Sleeping Beauty. Thomas used some of Graham's notes for the book he'd been preparing for Disney.
This is the book that was published in 1958.
I suspect that my receiving the book at such a young age made it all the more precious to me, and to this day it gives me positive feelings whenever I hit on certain pages and pictures in it. There's a photo of Eyvind Earle holding up a cel of one of the three faeries that ALWAYS sends a chill up my back. It strikes to the heart of something I love about animation, and it inspires me like little else can. I can't say what it is about this picture, but it speaks to me.
I thought it might be entertaining to post a couple of pages from the book. The opening chapter on "Story" seems pertinent since so many of our recent posts have been Bill Peet storyboards. Here's a bit of his board for Sleeping Beauty.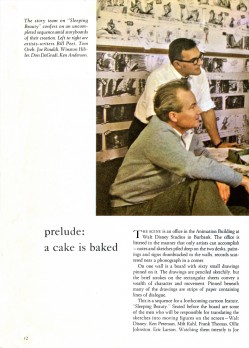 12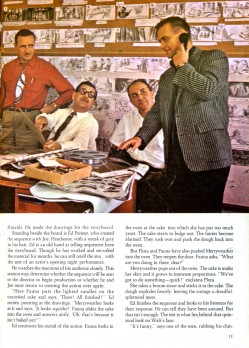 13
________(Click any image to enlarge so you can read it.)
27 Responses to "The Art of Animation"
Leave a Reply