Books &Disney 31 Mar 2008 08:13 am
Having recently posted some pages from Bob Thomas' 1958 book, The Art of Animation, I couldn't resist thumbing through it casually and found some images I really like. These I'd like to share. Something about them all get me charged. Perhaps it's just that this book meant so much to me when I was young, or perhaps they just are as great photos.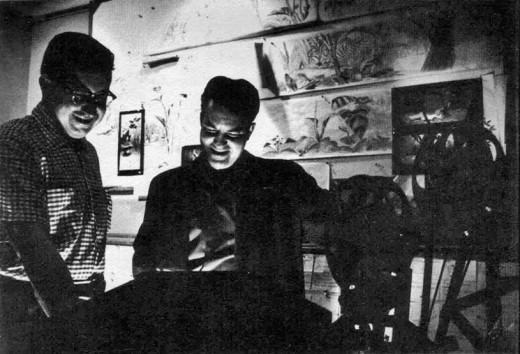 ________Xavier Atencio and Bill Justice check out a scene on the moviola.
________The artwork on the walls looks like Alice In Wonderland, to me.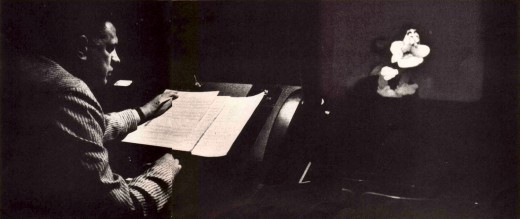 _____George Bruns watches Snow White while preparing the score for Sleeping Beauty.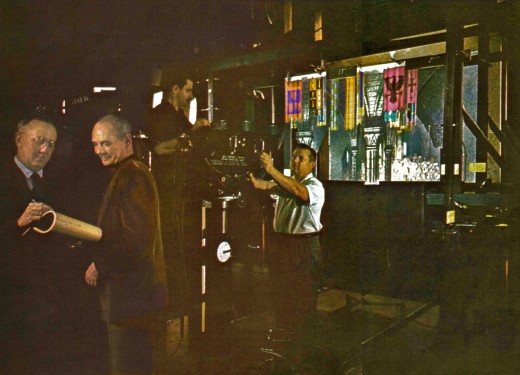 ___Ub Iwerks & Bob Ferguson talk on the left while Eustace Lycett and Jim Cook
___work at the horizontal multiplane camera, on the right.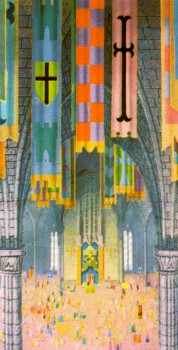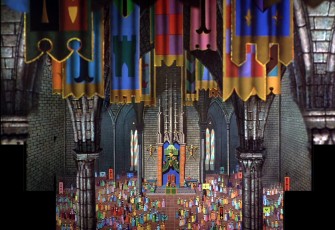 According to the book, this image to the left is the one they're shooting on the multiplane camera.
The image in the final film looks quite a bit different. Above is a frame grab construction I've done. (The cmra moves in on the different levels that continually grow, and I had to adjust in making a full still of the art.)
___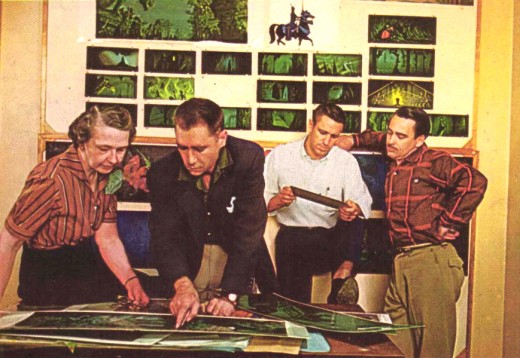 ________Thelma Witmer, Eyvind Earle, Frank Armitage and Walt Peregoy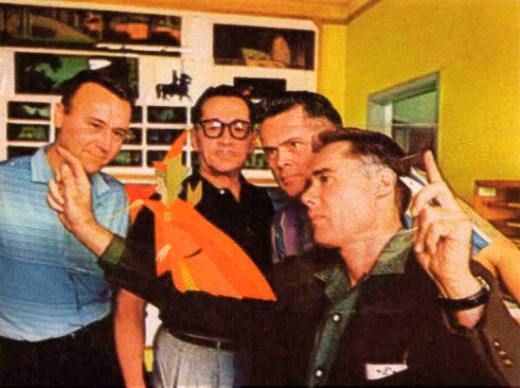 ________Al Dempster, Dick Anthony, Ralph Hulett and Eyvind Earle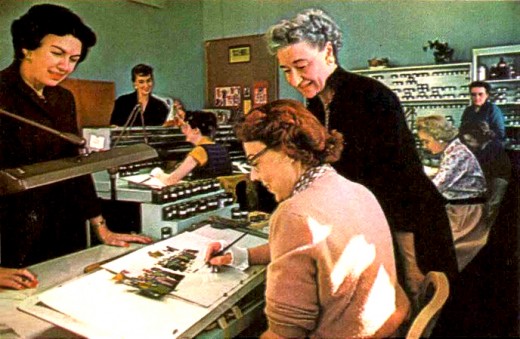 ________Grace Bailey supervises Mary Tebb and Jane Considine in the I&Pt dept.


________An Eyvind Earle design for London Bridge in The Truth About Mother Goose.


________A LayOut pan for Lady and the Tramp as Lady runs in traffic.
__________________
As he commented on my site last week, Ernesto Pfluger wrote that he has scanned the complete book in spañish, on his now defunct blog.
6 Responses to "Art of Animation stills"
Leave a Reply