Books &Disney &Models &Story & Storyboards 24 Apr 2008 08:10 am
- Given the article that appeared in yesterday's NYTimes re Disney's nature films, including and highlighting Bambi, I have to say that it's the naturalistic sections of that film that I most love. Of course, it's not because of the "nature" part but because of the poetic approach that was designed and overseen by Tyrus Wong.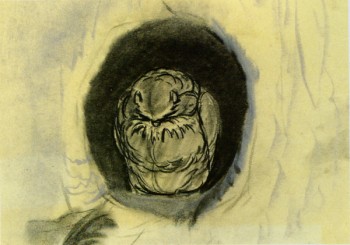 - On Monday, I posted some color sketches from Disney's Bambi by Ty Wong, and I'd like to continue with some attractive sketches that appear in the Bambi Sketchbook and/or Frank Thomas & Ollie Johnston's Bambi: The Story and the Film.
These sketches are very informative. How wide the gulf between storyboard and animator. I find Bambi a somewhat schizophric film. It has the absolute finest Disney has to offer, and it also has some of the most obvious and cloying work. I find most of the owl sequences fall into the latter category.
The owl is quite nice at the film's start, but once we get to the "twitterpatin'" sequence things turn dreadfully cute and, for me, it's a real let down. Preston Blair's animation is good of a sort, but I think it belongs in another film. I can't say I've ever spoken about this, so I don't know if anyone else feels the same or is now convinced that I'm an idiot.
Here are some owl design sketches; they are beautiful. It's a shame the underlying beauty of these drawings didn't make it to the screen, just the surfaces.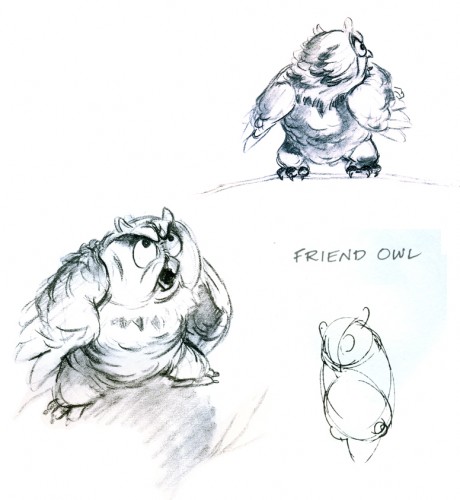 (Click any image to enlarge.)_______________________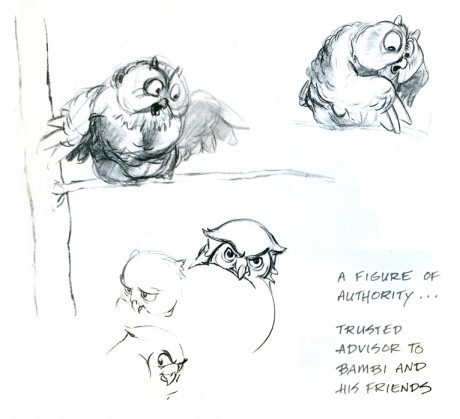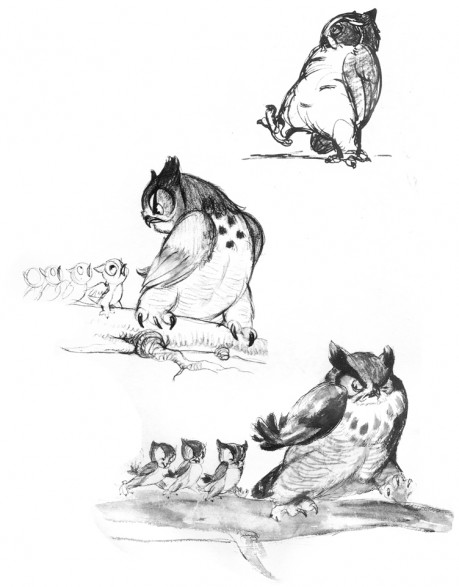 And here's the board for the owl's "twitterpatin'" sequence. It leads out of and into two of the great sequences of this film – the death of Bambi's mother, and the battle of the stags.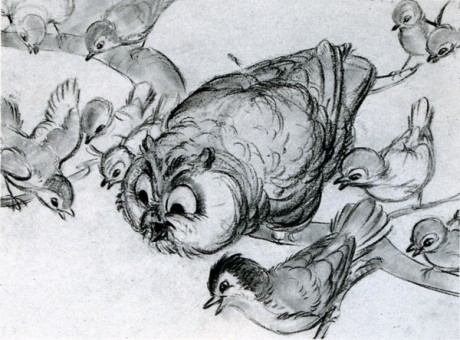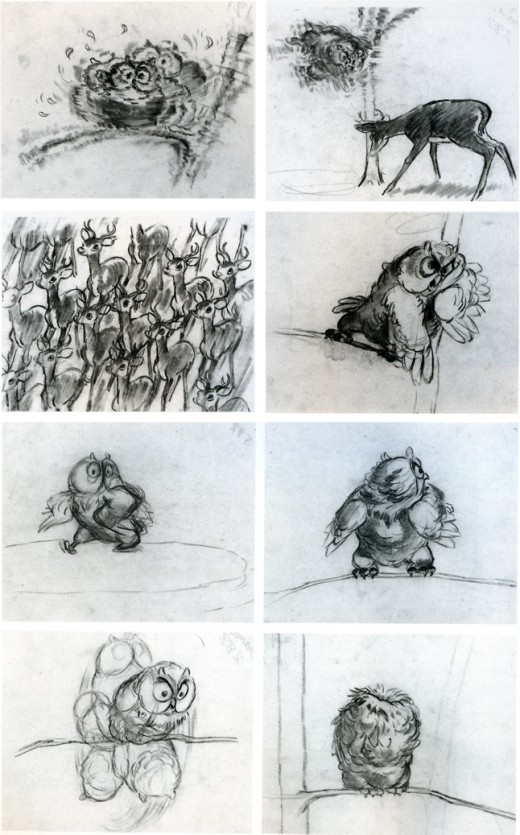 9 Responses to "Owls"
Leave a Reply