Photos 05 May 2008 09:58 am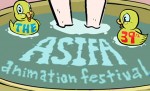 - Last night, ASIFA East held its 39th annual Festival at the New School. There were over two hours of award winners, and it was one of the better shows of the past few years. I'm not going to report on any of the award winners or titles, but I did take a bunch of amateur photos. To find out the winning films go to the ASIFA East website; they'll post titles today or tomorrow._____________________________________________(Click images to enlarge.)
Here are the pics and apologies to all for the slapdash quality.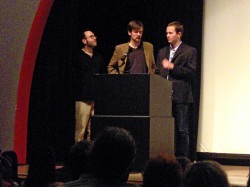 1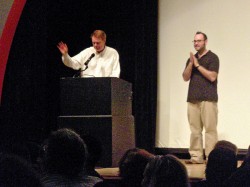 2
Shooting from the back of the house, I wasn't able to get the best shots of award winners. Here are two of the less fuzzy pics.
(1) Dave Levy looks on as Mike and Tim Rauch receive the award for their film, Germans In The Woods.
(2) Bill Plympton thanks all the people who helped him make Hot Dog.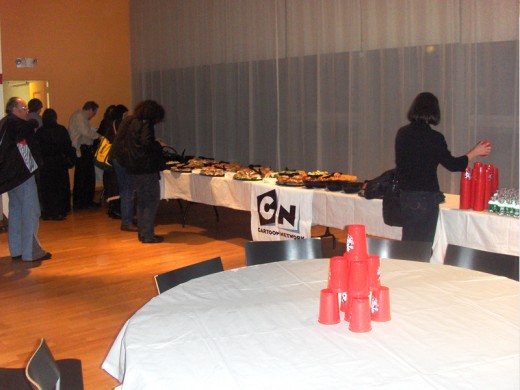 This is the room before it packs up with people. The food table stretched the length of the room.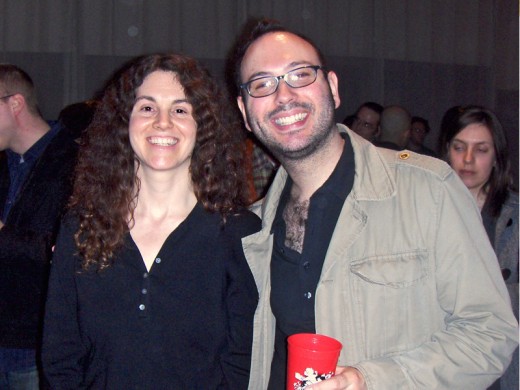 Here are ASIFA East's last two Presidents: Linda Simensky and David Levy.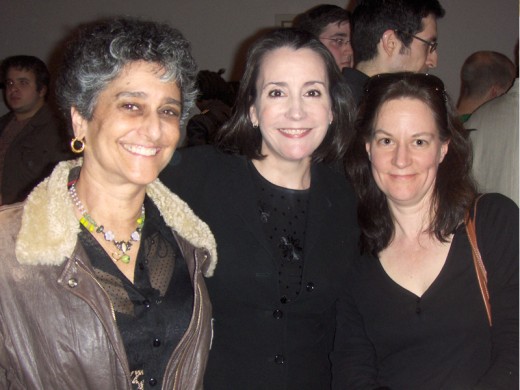 Candy Kugel, Heidi Stallings and Marie Dovas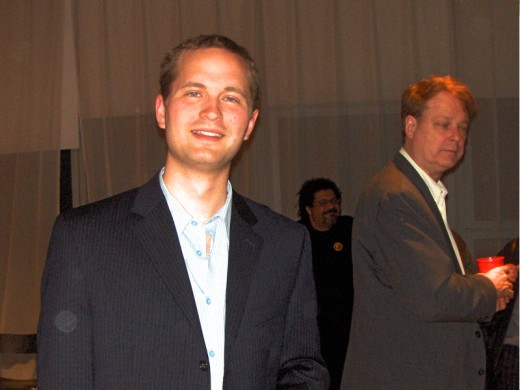 Tim Rauch who won a prize for Germans In The Woods enjoys the party while Bill Plympton crosses in the background.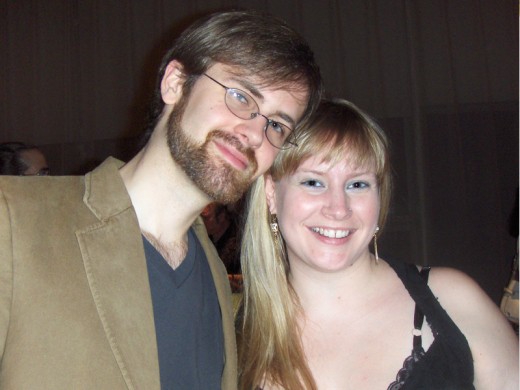 Mike Rauch with fiancee, Emily, enjoy their film's success.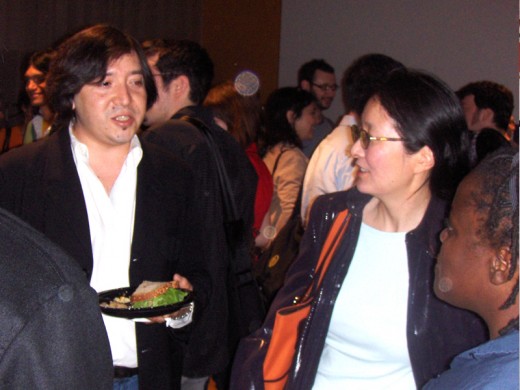 Adrian Urquidez, ASIFA East's "webmaster," and Masako Kanayama are in deep conversation.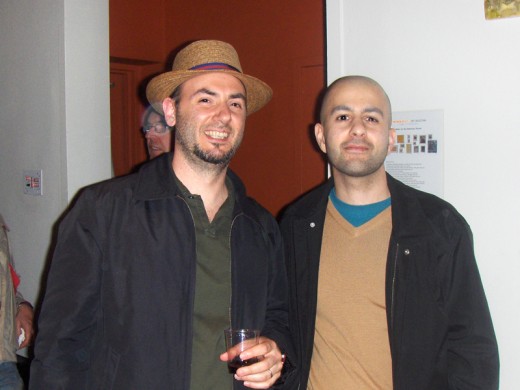 Doug Vitarelli enjoys the party with Amid Amidi.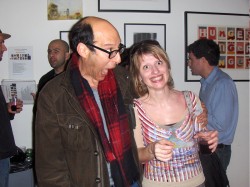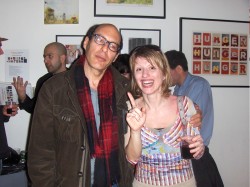 Jimmy Picker keeps Biljana Labovic laughing.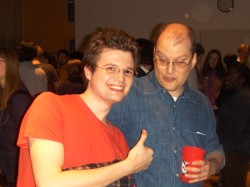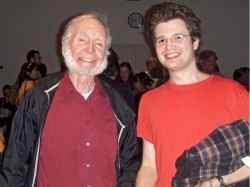 Lev Polyakov flanks John Schnall (left) and Howard Beckerman (right)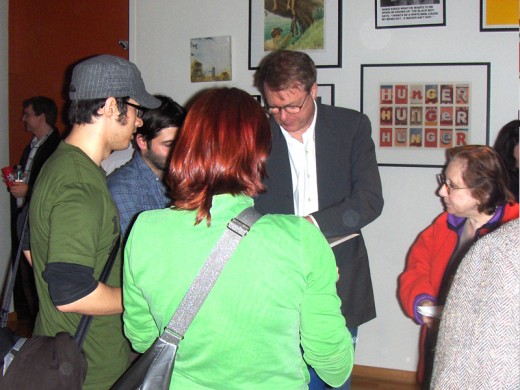 Bill Plympton with some fans and friends.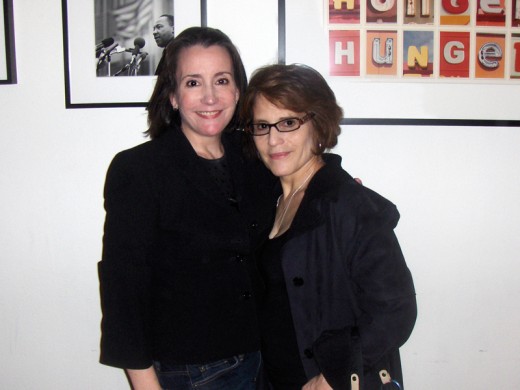 Heidi Stallings and Debra Solomon.
5 Responses to "ASIFA Photos"
Leave a Reply