Animation &Animation Artifacts &Books &Disney &Story & Storyboards 13 May 2008 08:12 am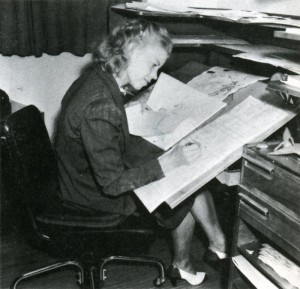 – Retta Scott has been fascinating to me from the earliest days in my interest in animation. I believe it was on a "Disneyland" when I first heard her name. Back then the research readily available to me was not great. Bob Thomas' book The Art of Animation listed her as an animator on Bambi. It doesn't even give her credit for Fantasia, despite her principal work on the Pastoral sequence. Nor does it mention her work on Dumbo, The Wind In the Willows or The Ruluctant Dragon.
She was layed off at Disney's when they hit a slump in 1941 but came back to do a number of Little Golden Books for Disney. The most famous of her books was her version of Cinderella, one which was so successful that it remains in print today as a Little Golden Book. She was an animator on Plague Dogs.
When asked why females weren't animators at the studio, the Nine Old Men who traveled the circuit, back in the 1970′s, often mentioned her. They usually also said that she was one of the most forceful artists at the studio, but her timing always needed some help (meaning from a man.)
Ms. Scott was known predominantly for her animation in Bambi. Specifically, she's credited with the sequence where the hunter's dogs chase Faline to the cliff wall and Bambi is forced to fight them off. The scene is beautifully staged and, indeed, is forceful in its violent, yet smooth, movement.
Ms. Scott died in 1990.
Continuing with prior posts featuring some of the sketch work from this film, I feature some of the original work from this sequence. Many of these drawings are storyboard pieces and are not actually the work of Ms. Scott. However, they certainly inspired what she would animate.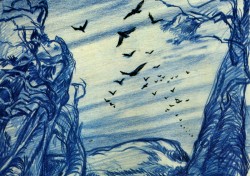 __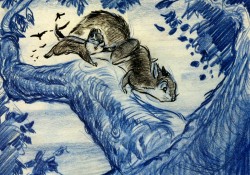 ___________________(Click any image to enlarge.)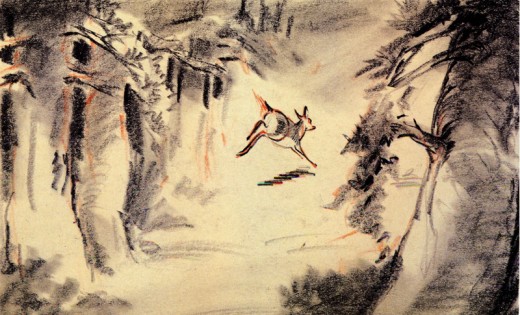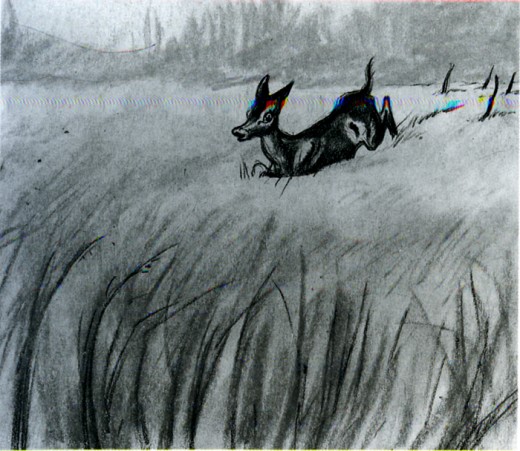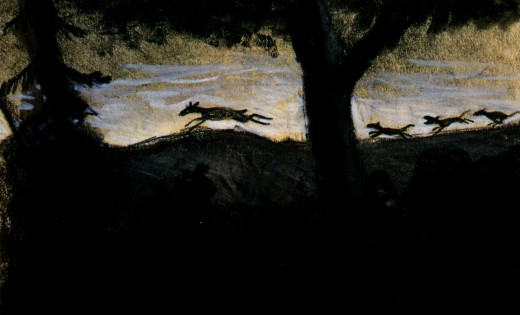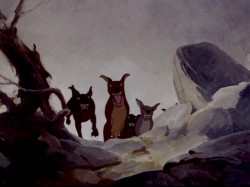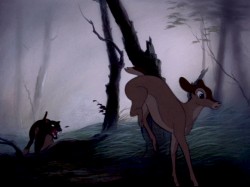 _________These, above, are two frame grabs from the sequence.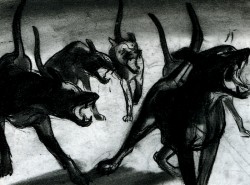 __
__
The dogs corner and chase Faline up a rock wall where she tries to stave off the violence of the attacking dogs. She remains there until Bambi comes to save her, fighting off the dogs.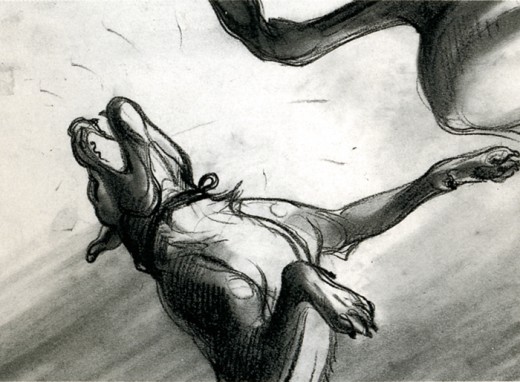 _____Though most of the drawings above aren't the work of Retta Scott, this one is.
9 Responses to "Retta's Dogs"
Leave a Reply