Articles on Animation &Disney 22 May 2008 08:20 am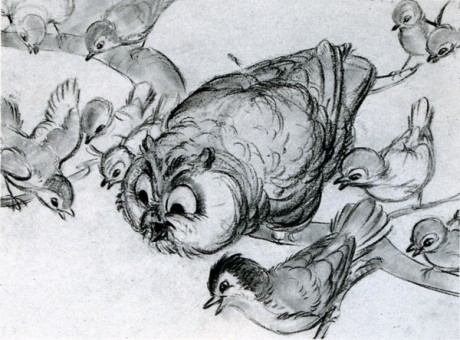 - This is the completion of Ross Care's article on the musical score for Bambi published in The Quarterly Journal of The Library of Congress, Spring 1983 issue.
This article is an extensive examination of the music for a film that has fewer than 100 words of dialogue heard on its soundtrack. The score was integral to the film and pushes it forward with delicacy and poetry. It's a beautiful and powerful score and was nominated in 1942 for the Academy Award. The song, "Love Is A Song" was also nominated.
Many thanks to Ross for allowing me to post this. You should go to his site to read other writings he's done on filmmusic.
The article gets into the details in this part. So much the better if you can read music.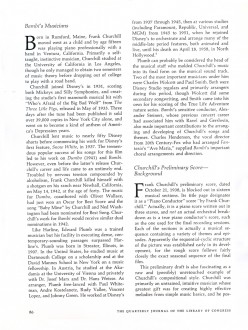 _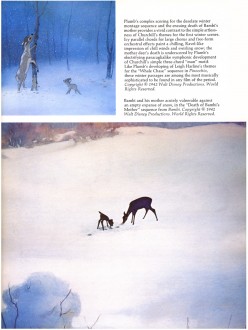 12
___________(Click any image to enlarge to a readable size.)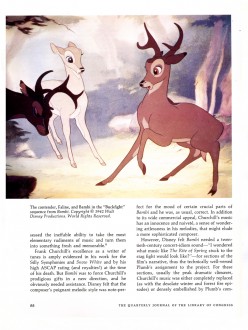 _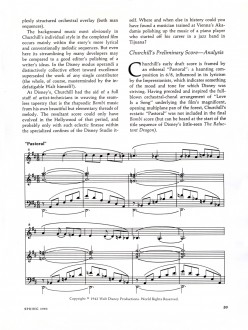 14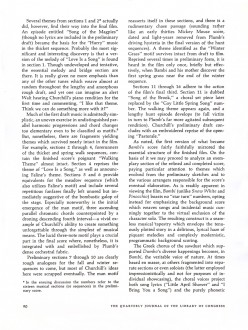 _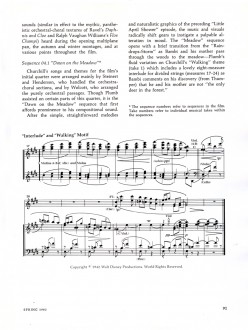 16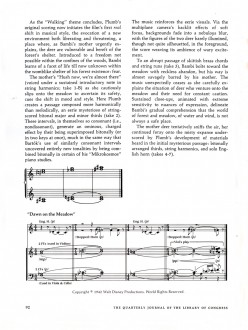 _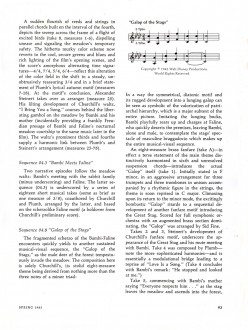 18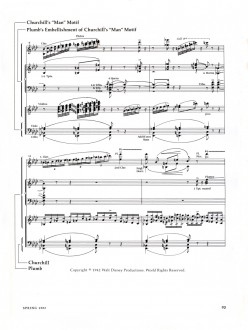 _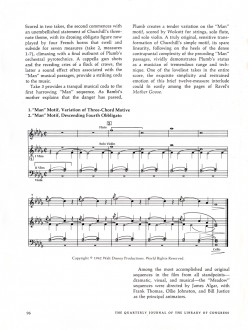 20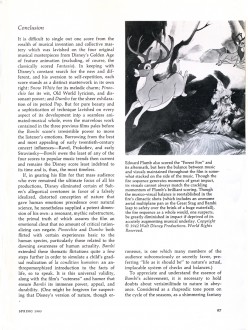 _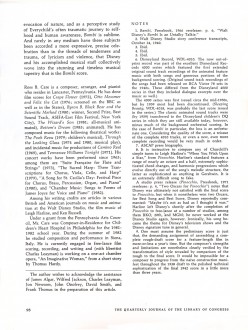 22
Article: Copyright © 1983 Ross B. Care
3 Responses to "Bambi's Music 2"
on 22 May 2008 at 10:16 am 1.Dave Levy said …

Great post. This past week, Aristocats aired on the Toon Disney channel. What a marked difference between the first five Disney features and what things devolved into by 1970. Everything in this latter day feature seems like it's going through the motions.

on 22 May 2008 at 10:50 am 2.Clint Edwards said …

Thanks for posting this, Michael. Rarely do you find such care in the examination of a film score, and Bambi has always been one of my favorites.

on 20 Oct 2014 at 12:43 pm 3.Carmina Geisinger said …

A big thank you for your post.Much thanks again. Really Cool.
Leave a Reply