Animation &Tissa David 29 May 2008 08:53 am
- Continuing the post I offered last Tuesday, here's a display of some more of the artwork created for The Midsummer's Night Dream, directed and animated by Tissa David. The film features a live-action orchestra with Shakespeare's characters running wild over the footage. Eventually, the picture opens to an animated woods. It was photographed by Kalman Kozelka, color styled by Ida Kozelka-Mocsary, and Bg designs by Richard Fehsl.
The film aired on the BBC in 1983 and was released on VHS by Goodtimes Video.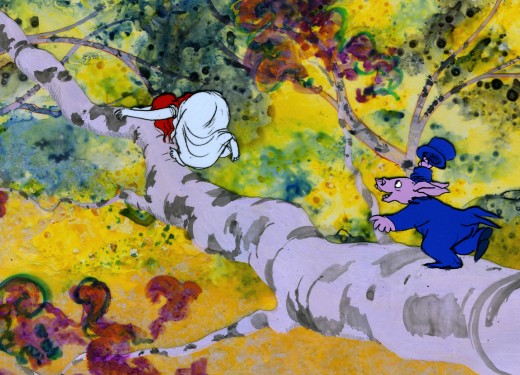 (click any image to enlarge.)
Bottom chases Titania in the woods.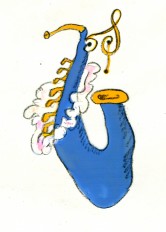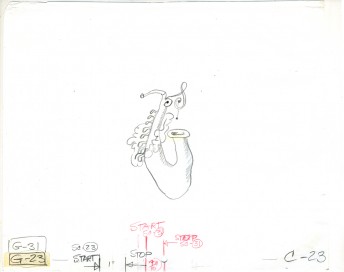 At one point the instruments of the orchestra take on an animated life of their own.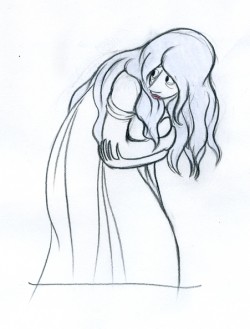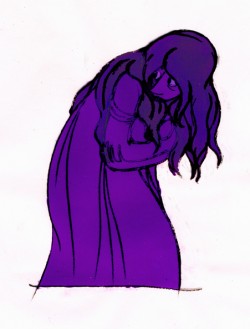 The dark coloring loses some of the emotional delicacy of the drawing,
but is appropriate within the context of the film.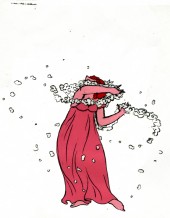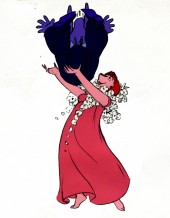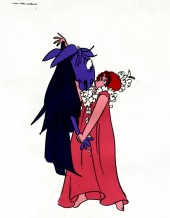 Titania catches Bottom in her arms.
Three cels from a sequence.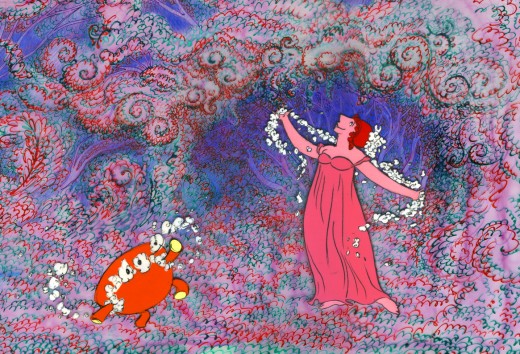 Titania dances with Bottom's stool. (He's brought it into the woods
when he transformed from the tympanist to the animated character.)
One Response to "More Midsummer"
on 30 May 2008 at 8:57 am 1.Stephen Macquignon said …

Do you know what medium was used to create the back grounds?
Leave a Reply