Animation Artifacts &Disney &Peet &repeated posts 30 May 2008 08:15 am
- John Canemaker has loaned me so many excellent pieces that I'm almost embarrassed at how quickly they've been eaten up by this blog. Many of them deserve as much attention as I can give.
Consequently, over the next few Fridays I'm going to re-post some of these gems. Let's start with the wizard's duel from Sword In The Stone. Here are some sketches Bill Peet did on yellow foolscap. I originally posted them in two days' worth of blogging, since it took a while to scan them all.
Here they are condensed into one: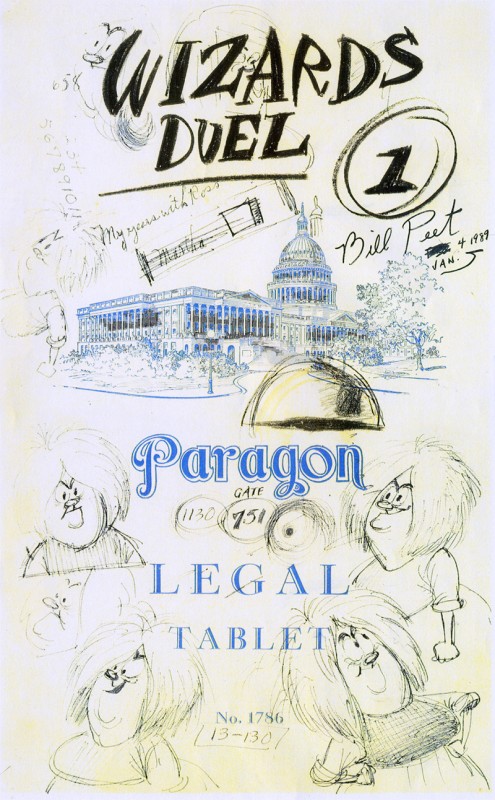 (Click on any image to enlarge.)
I love how Peet drew all over the cover (to the left) making his notes and sketches,
finally labelling the cover page. I think this is something we can all associate with, and
it helps to make the art less "Art" and more working drawings
to give the final film the life it has.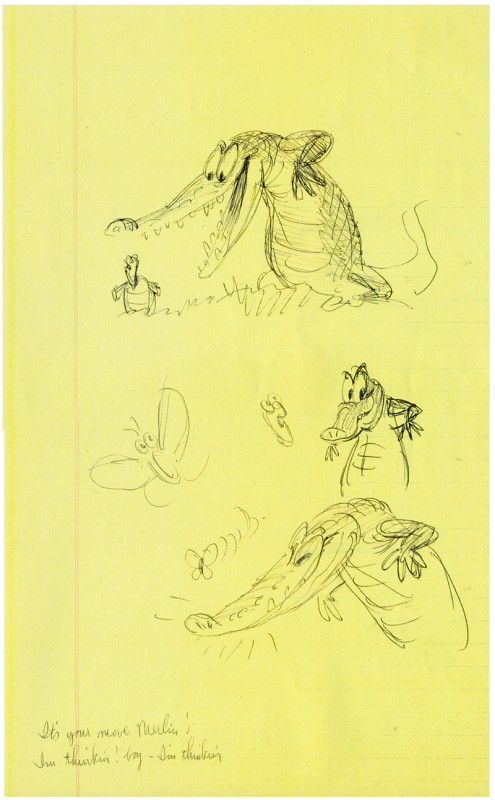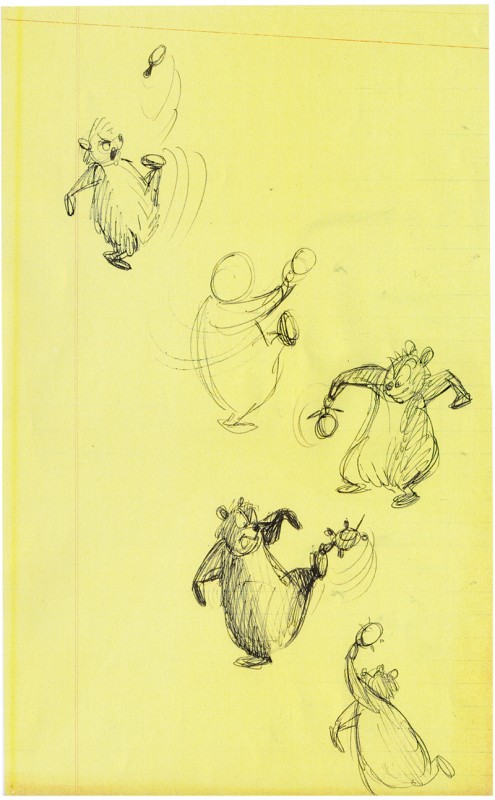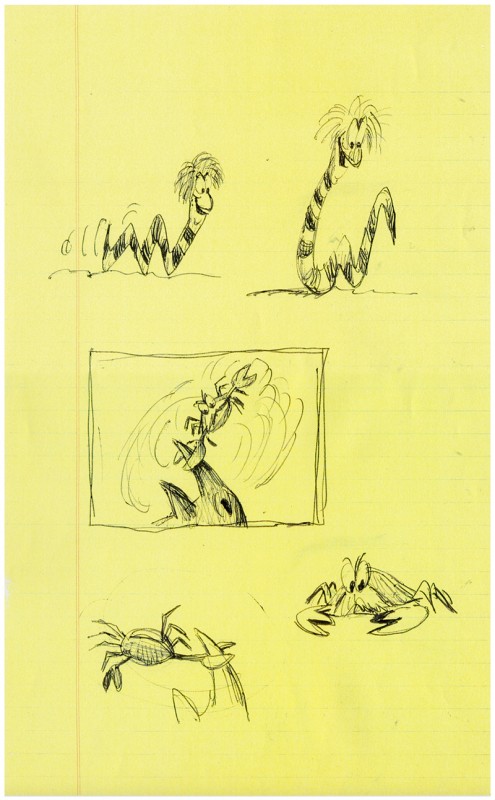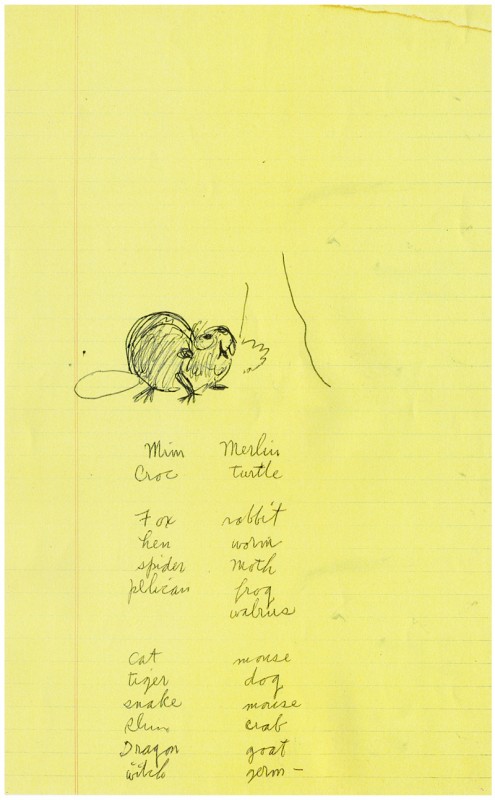 _____________________________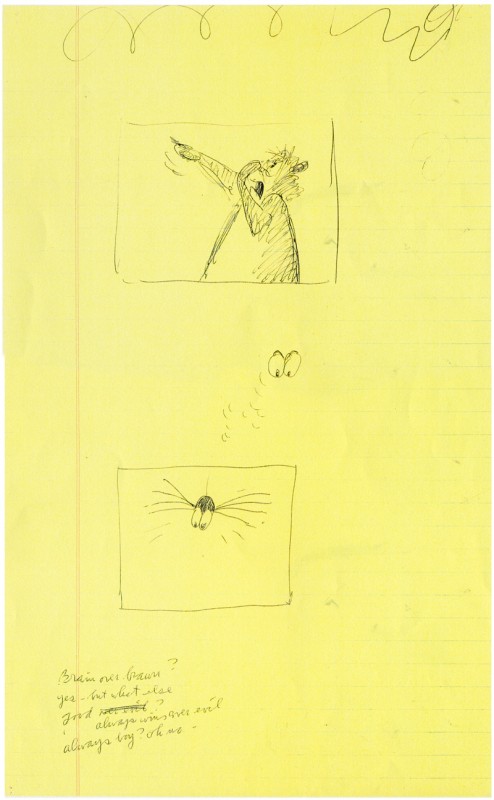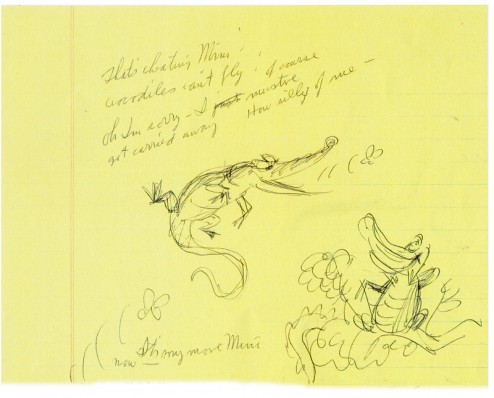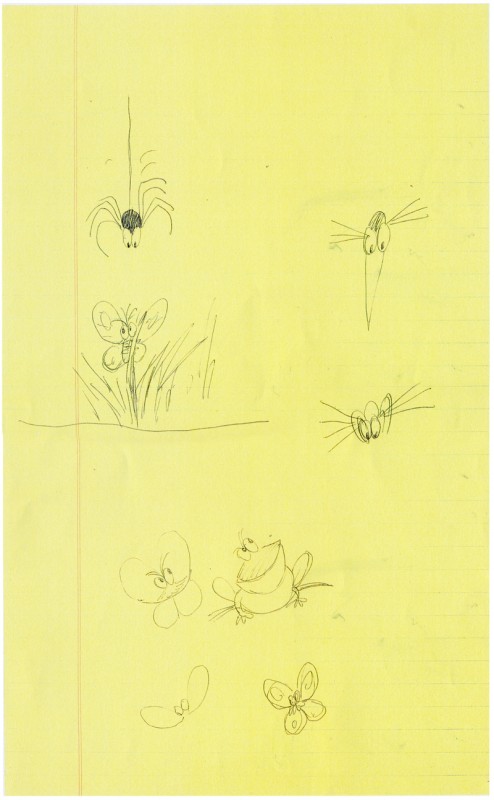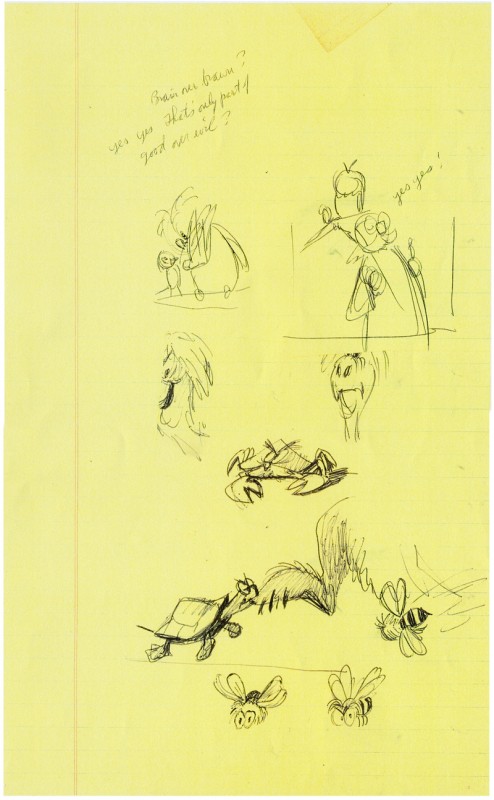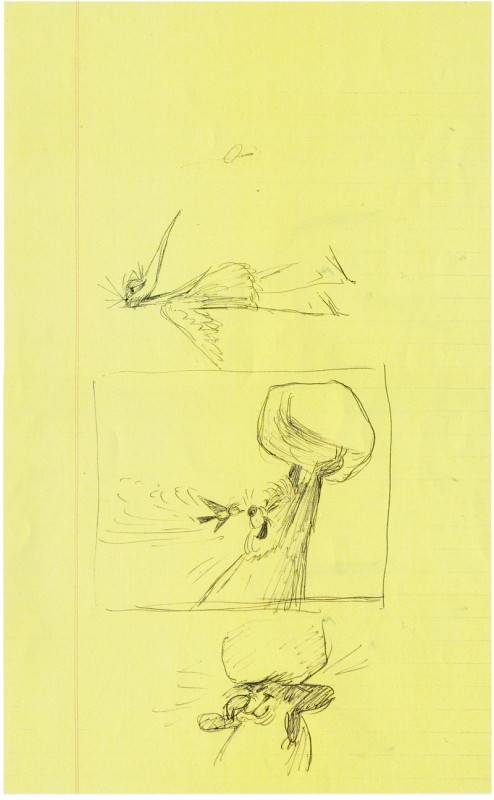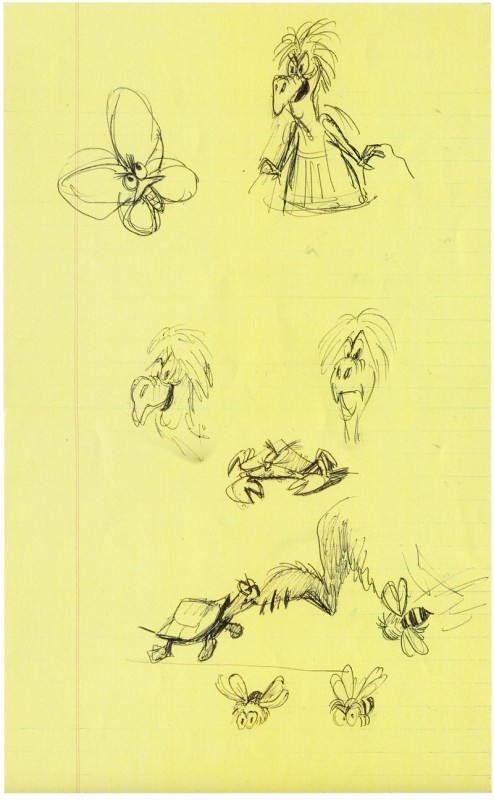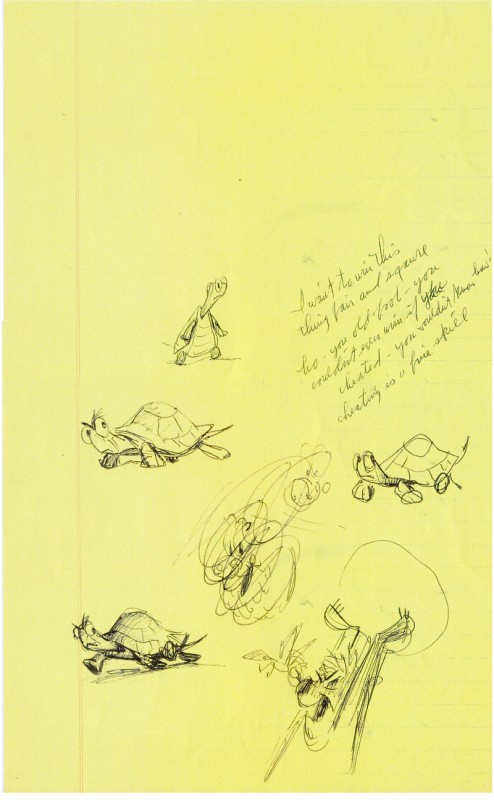 7 Responses to "FridayRecap: Wizard's Inspiration"
Leave a Reply