Animation Artifacts &Disney 03 Jun 2008 07:54 am
- Usually the gag cartoons done in a studio don't stand the test of time. No one can figure out what half of them mean – never mind what the gag is. However, sometimes they come off still funny.
After posting the Ward Kimball models, yesterday, I thought it might not be a bad time to post these images I have all on one pretty small photostat. I can hardly identify half of the people caricatured, but I'll let you know what I can figure out.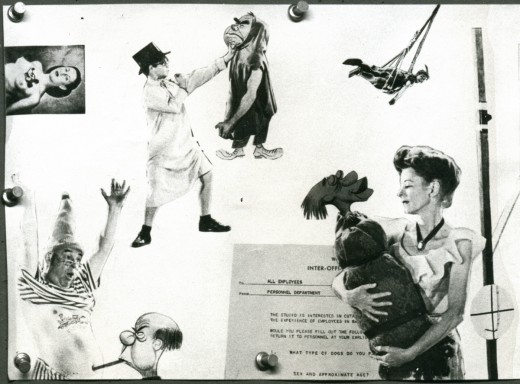 This collage was done by Ward Kimball pasting photos and caricatures into the heads of the characters of the film. Ollie Johnston with a cigar in his mouth and Ward as the "Lost Boy" in "Michael's" hands.
The image is long (above and below) so I split it in half to make it easier to enlarge; the right half is below.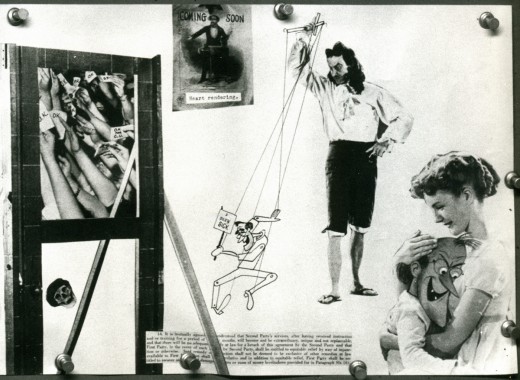 It's Hans Conreid as "hook" manipulating Frank Thomas as Pinocchio. Milt Kahl is checking out "Wendy's" breast.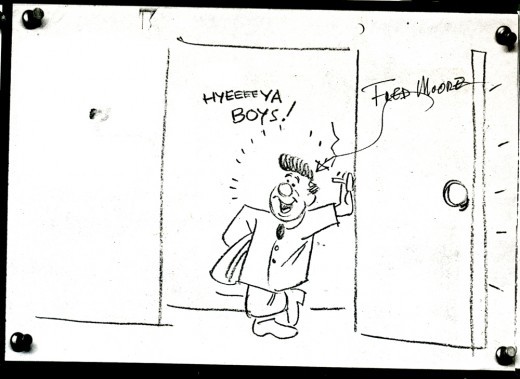 This looks like a Freddie Moore self-portrait.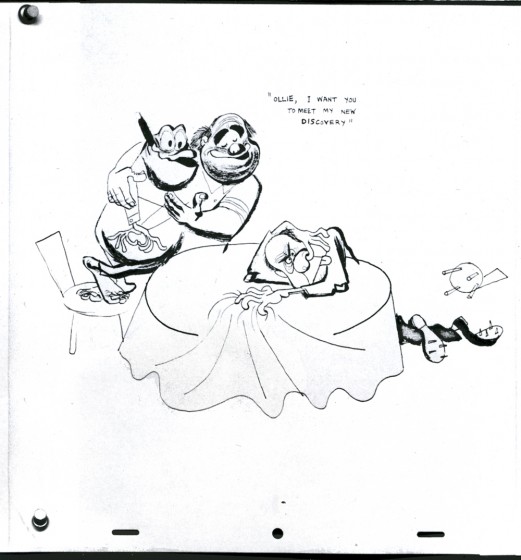 Ollie Johnston and Ward were obviously friends since there are a lot of nasty Ollie cartoons. I'm not sure what the meaning of this one is.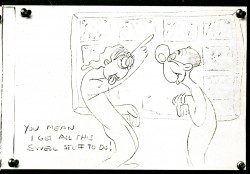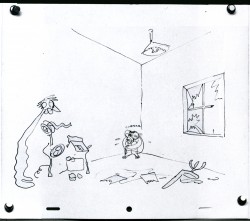 Ollie must have been something of a taskmaster with his Assistants. These cartoons lead you to believe he was tough. At least until he found … "Yip"? or is it VIP – Virgil Partch – who wasn't his Assistant.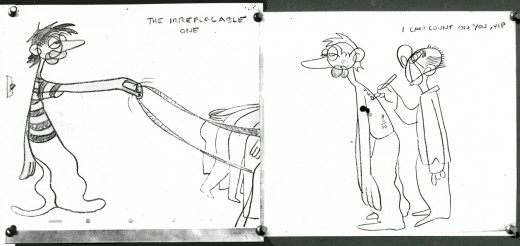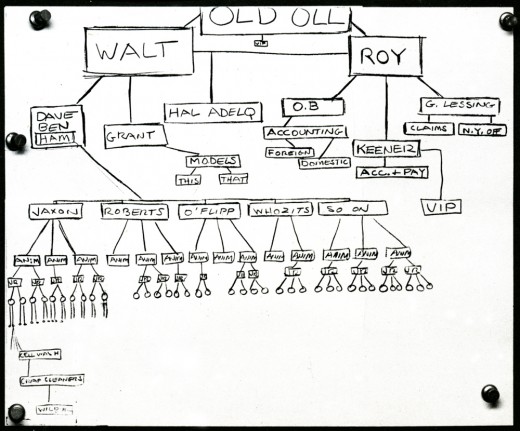 This studio chart places Ollie above even Walt and Roy. An important guy!
Hmmmmm?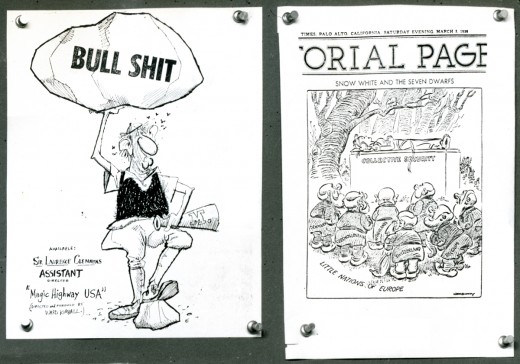 Here are a couple of "Scrapbook" pieces that Ward saved.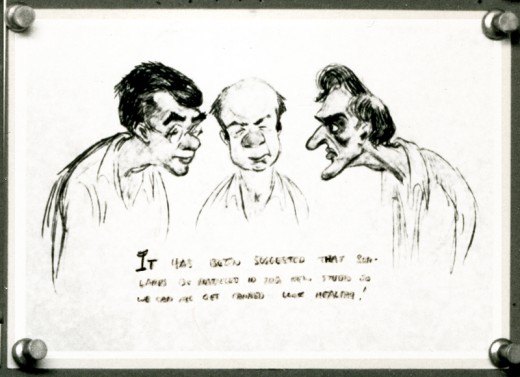 I'm not sure who drew this, but it's the old "lightbulb under the animation table can give you a tan" joke. This is Frank Thomas, Ollie Johnston and – I think – Milt Kahl tanned.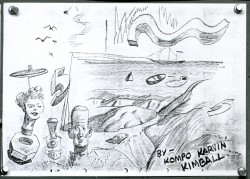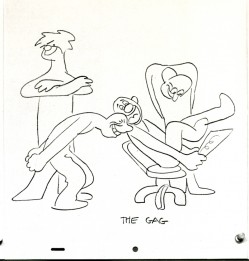 (L) A surreal image out of Ward Kimball's hands. Who knows what it meant?
(R) Ward stands off to the side (arms crossed) watching others laugh at one of his gag cartoons.
I have a couple hundred of these cartoons from "Raggedy Ann". Someday when I get them out of storage I'll try to remember what they mean and post some of them.
6 Responses to "Gag Cartoons"
Leave a Reply