Animation Artifacts &Disney &Models &Peet &Story & Storyboards 06 Jun 2008 08:25 am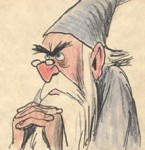 – Here is a preliminary storyboard done by Bill Peet of the Wizard's Duel from Disney's Sword In The Stone. It's another gem on loan from John Canemaker, and is a companion to the piece I posted last Friday by Peet. The oddity of this board is that it's dated April 1949. (The numbers at the bottom of the board clearly read "449.") I didn't have any clue that this film was in development that early. The book was published in 1938, so it's quite feasible.
If that date is accurate, it's amazing how close the characters stay to their final models. This could easily be explained with the heightened us of xerography in animation after 1958. Post 101 Dalmatians, this loose style was easy to translate into animation, and Ken Andersen was easily able to adapt to this style by Bill Peet that all of the animators in the studio loved.

A
Click on any image to enlarge

B
Note in row 2 how the spider turns into the tiger's face; it's a graphic turn. This never would have made it to the final in a Disney film, and it didn't.

C

D
I love how extra drawings which have been pulled make it to the bottom of the second board.

_____________________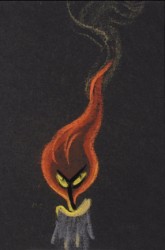 - I always thought Disney's The Sword In The Stone a somewhat underrated film. The background art is sensational, and several sequences are brilliantly animated.
Bill Peet's adaptation from TH White's book, The Once and Future King, loses some of its poetry in the adaptation, but the book's storyline features a lot of rambling making it hard to construct a screen story. I've watched this film quite a few times over the years, and somehow it always gives me a bit of a charge that comes with many of the older classics.
The extras on the dvd seems to consist predominantly of storyboard drawings by Bill Peet. So why not show them off? There's no continuity to attend to, hence the images are gathered in small clusters. The sequence everyone jumps to analyze and discuss is the Wizard Duel between Merlin and Madame Mim (animated by Milt Kahl.) Consequently, a lot of the drawings on the dvd come from this sequence. I, personally, would have loved seeing some of the squirrel section. I found it quite moving and full of real character stuff. It would be nice to see how Peet developed this.
There's no hint of a continuity on the dvd, but I've heard that the storyboard drawings in the vault are just placed in manilla envelopes with no suggestion of an order. It would make sense that they've just plopped these images on the dvd as they have with no order, details or related information.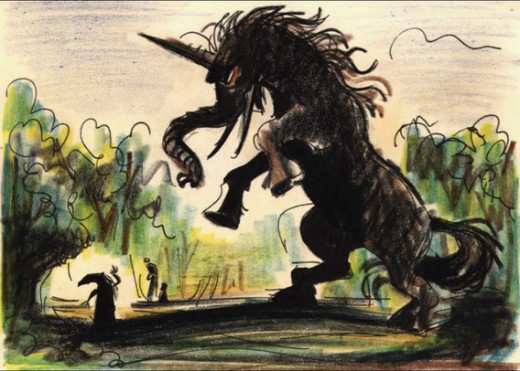 _______Here's a creature that never made it to the battle of the wizards.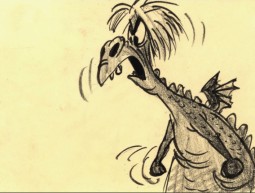 _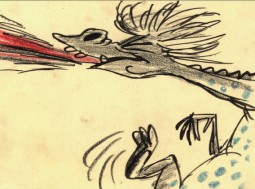 _________________________(Click any image to enlarge.)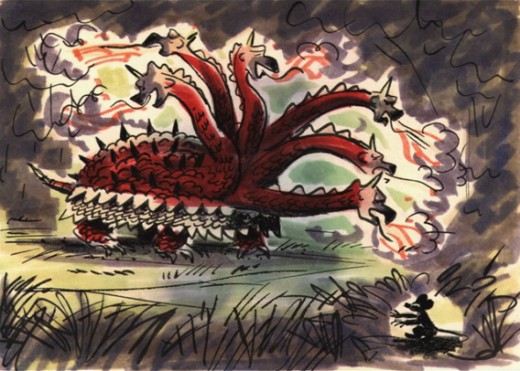 ___________Another fantastic creature that didn't make it into the film.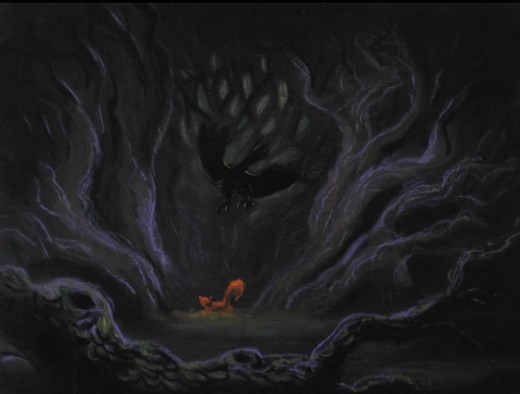 I'm not sure if this drawing is also from the duel. Or was it another sequence where Wart becomes an animal – cut out of the film?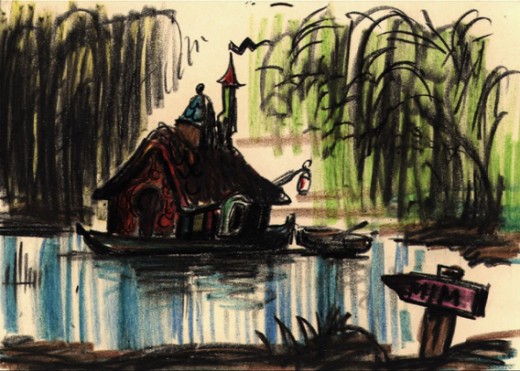 This looks like it may have been planned as a home for Merlin. Did it inspire anything for The Rescuers?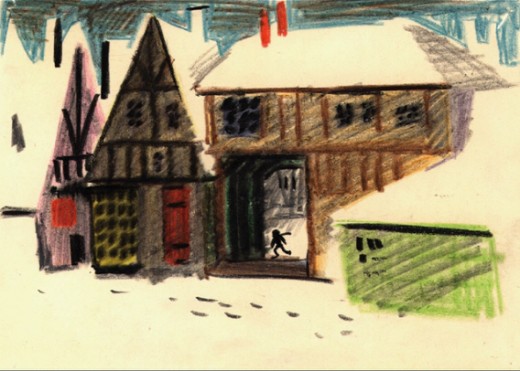 _____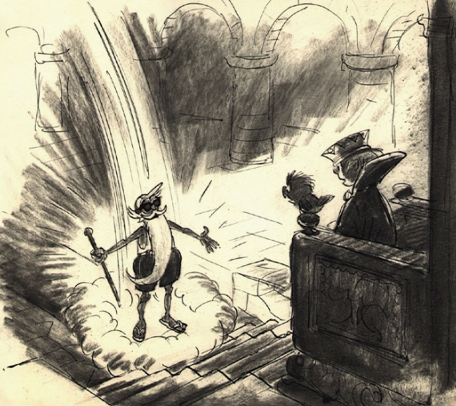 Here are a couple of models Peet obviously did –
_______________________probably more for himself than anything.
__+___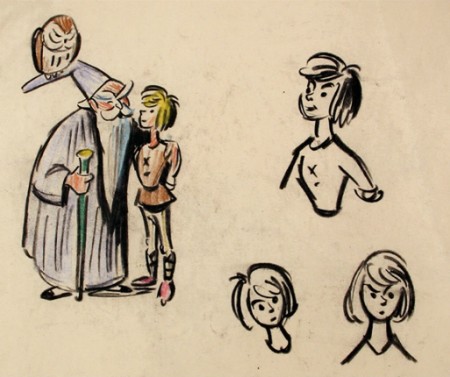 __+___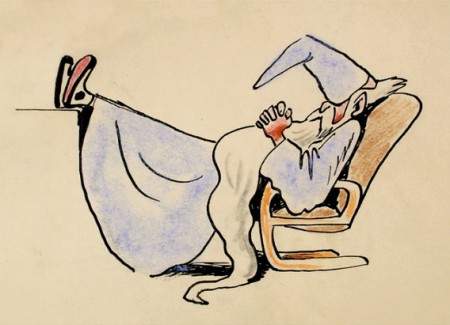 ______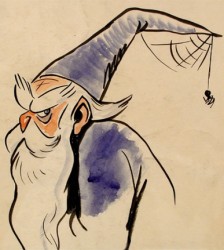 _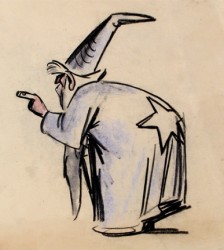 ______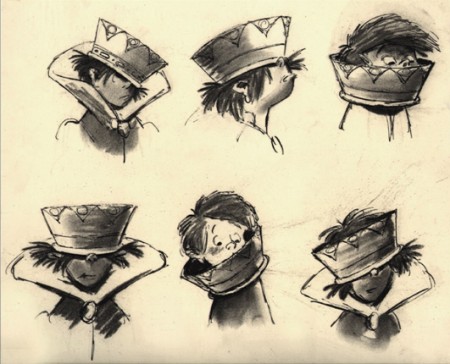 ______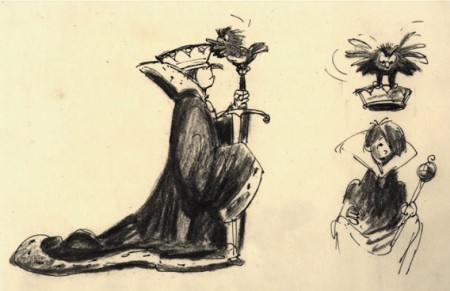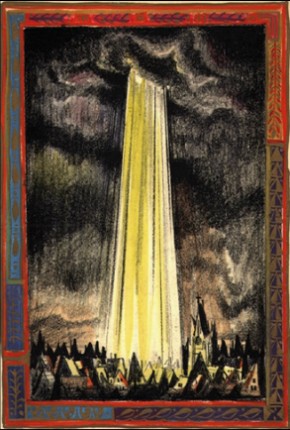 14 Responses to "Recap Friday – Wizard's Duel Storyboard"
Leave a Reply