Books &Disney 12 Jun 2008 08:07 am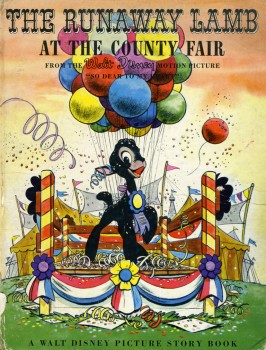 - Yesterday, I started posting this Disney children's book, The Runaway Lamb. It was adapted from the Live Action feature (with a short animated sequence), So Dear To My Heart.
It's not quite as strong a film as was Song of the South, but it still retains a sweetness that makes it worth sitting through. The animation wasan't quite an equal to the earlier film with its great Joel Chandler Harris characters, but it holds up with the animation of many of the compilation features of the time.
One of the more interesting aspects of the film is the credit for the animated sequence, story treatment is credited to "William Peed" which was, of course, Bill Peet's actual name.
Here's the remainder of the book, loaned to us by John Canemaker. My thanks to John.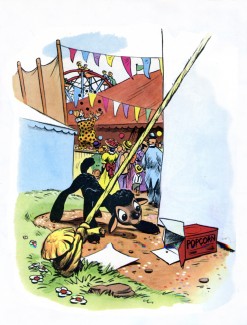 12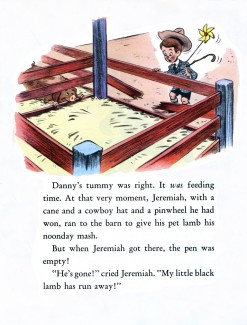 13
(Click any image to enlarge.)____________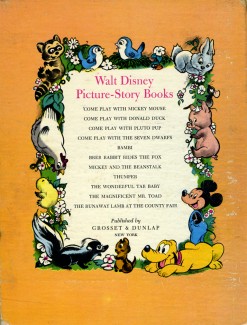 (The book's back cover.)
4 Responses to "The Runaway Lamb 2"
Leave a Reply