Animation Artifacts &Articles on Animation &Richard Williams 13 Jun 2008 08:03 am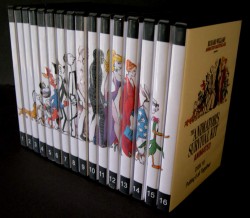 - Thanks to The Thief blog, and further discussed by Mark Mayerson, information is out there about Richard Williams' new site for his Masterclass set of dvds.
Dick's website is very informative and gives an extended promo tour of the dvd's showing a longish segment. Take a visit even if you don't plan on buying the instructional set which is currently selling for $999.
Of course, Dick's companion book is still available. The Animator's Survival Kit is for those who still can read and comprehend from the written word. The book also comes with pictures, but they don't move like the dvd does. It's only $20 in paperback, though.
Years ago – and I mean years ago – Dick brought gifted animation stars to his studio to lecture the British crew. He put together a set of notes for Art Babbitt's lecture series that took place July 1973. When Raggedy Ann was in production, Dick had offered us all copies of his notes. It's a big volume, and it involved extensive photocopying. I don't think it took long for this book to make it all across the animation industry. Everybody seemed to have owned a copy. This was certainly Dick's credo – to promote good animation.
Dick also had another notebook that was larger. 11 x 14 copies were even harder to photocopy, but this book seemed clearer and more planned. It was also not distributed as widely. It was obvious that Dick was looking to write a book, and this was its predecessor.
I have copies of both, and they're very different. I thought I'd celebrate the promotion of Dick's new dvd's by posting one of the chapters from the Art Babbit Lecture series. It's a bit hard to follow, but if you make the effort, you'll find a lot to learn. These WERE essentially Dick's notes on Art's lectures; they weren't designed to teach.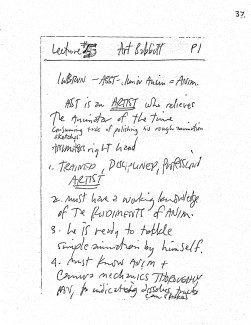 1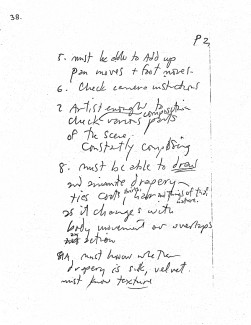 2
(Click any image to enlarge to a more legible size.)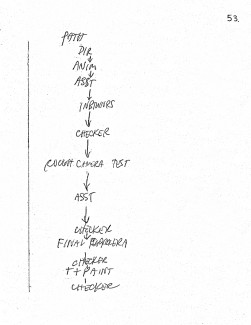 17
12 Responses to "Dick's Notes"
Leave a Reply