Photos 22 Jun 2008 08:26 am
– Back when I was a kid, sleeping in the same room with my two brothers, we had on the wall a number of Disney characters.
These weren't painted on the walls, they were some kind of pressed cardboard, about 3/4″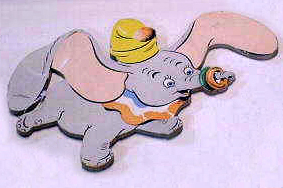 thick, cutout characters. They were brilliant, though. The grouping of cutouts, hung like picture frames, using nails, painted little scenes. Cinderella in her coach with all of the horses and coachmen, Dumbo flying with Timothy below him, or the Three Little Pigs and their varied houses with a lurking wolf. (The image to the left was found on line, but it's not as well drawn as the images I saw daily back in the early 60′s.)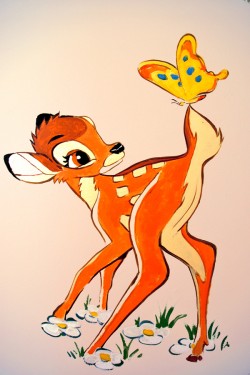 I recently received some pictures sent by Tom Hachtman. You may remember that he, the cartoonist friend who draws Gertrude's Follies, works with his wife, Joey Epstein, as part of a group which paints murals on walls for people who commission such things. (See posts 1 or 2.)
Obviously, they've been hired to put a little Disney on a couple of walls. Tom sent me photos of the end results, and I'm inclined, obviously, to share them.
This is a long way from the pressed cardboard characters that floated over my bed. Times have changed – only a bit, though. This very same Bambi setup was one of the cardboard setups I looked at daily. A good image is a good image.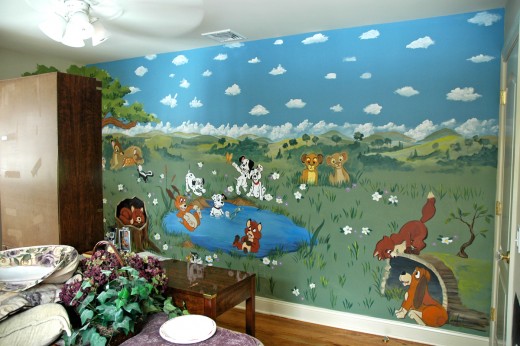 I think this is the first time I've seen the Fox and the Hound mixing with 101 Dalmatians
with Lady & the Tramp. A doggy park on the wall.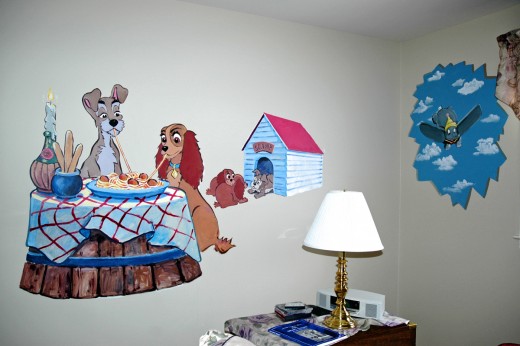 _____________(click any image to enlarge.)
________________________
- Artist and friend, Adrian Urquidez, pointed me to some older images of park benches. "Why park benches?" you ask. You may remember that I posted an entire group of photos of NY benches. He thought I'd find these illustrations of interest. I did and still do, and I thought it time to share. Here are some park benches of the past – they're probably still in use in NYC parks.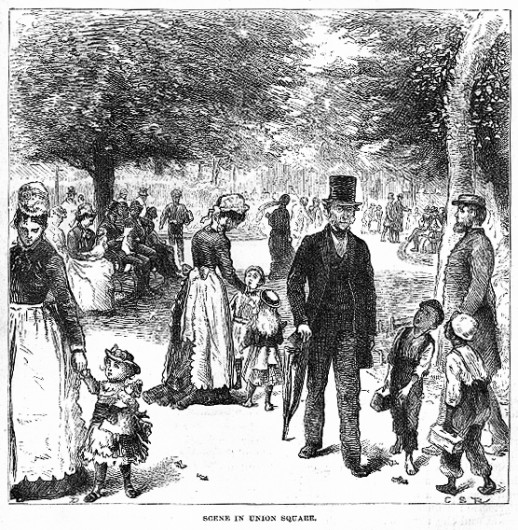 These benches are found in Union Square, the park at 14th Street and Park Avenue. My post featured benches about 9 blocks away at Madison Square Park.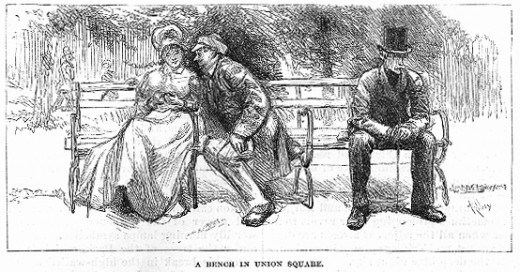 I think Adrian may have noticed that these benches also had dividers. I'd commented that I thought they were adding dividers to the new benches to stop vagrants from stretching out and sleeping on them.


There are no benches in this picture, but Adrian sent it, and why not include it?
________________________
- In the past, I've posted a number of photos from my friend, Steve Fisher. He'd sent me many other stills, but I never found the proper time or place to post them. So, this one fills the bill. The photos are too great to not share. Thanks Steve.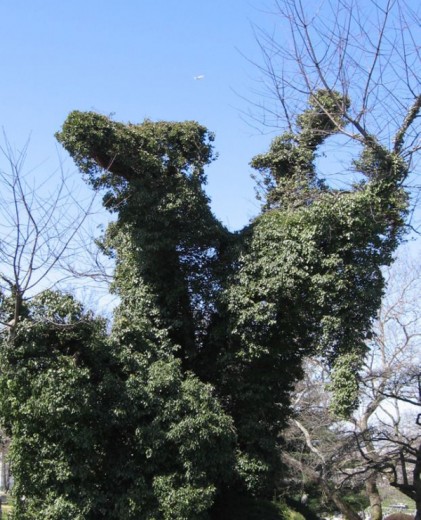 It kinda looks to me like a camel got stuck up in a tree.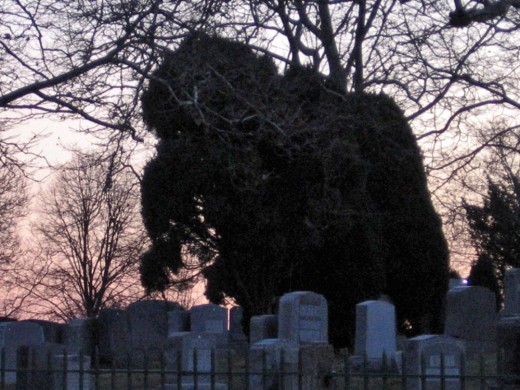 One might wonder if there were elephants set free in Woodlawn Cemetery.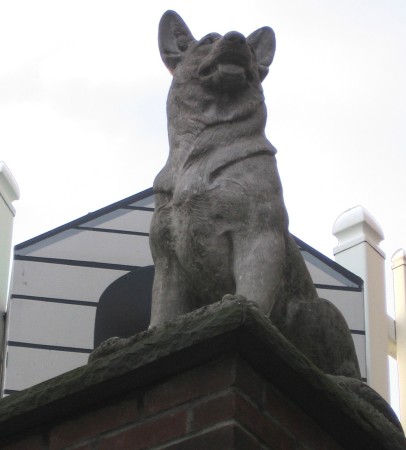 Balto? I don't think so.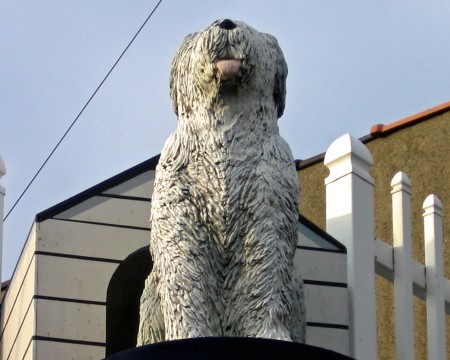 Another monumental shepherd.
And his most recent photo: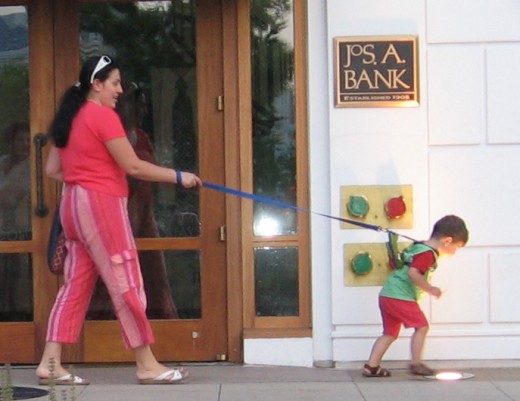 No leash policy.

11 Responses to "I Get Photomail"
Leave a Reply