Photos 29 Jun 2008 08:32 am
- As you may have noticed in past photo pieces, I have an interest in signage. I'm a type freak, so I look at type all the time and read everything in my eye's path. As such, I've always had a fascination for hand painted signs that look as though they'd been printed. Generally, they're indistinguishable from the traditional poster.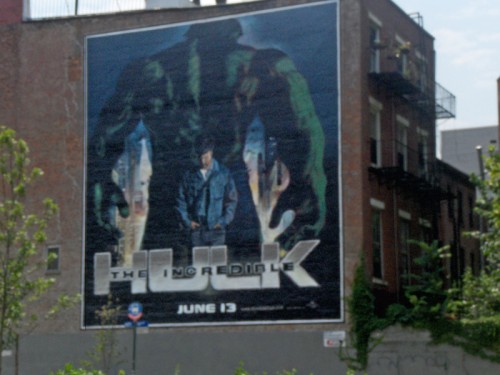 This sign for The Incredible Hulk recently appeared in the Village at
Houston and 6th Ave. It looks like any other Hulk poster around town.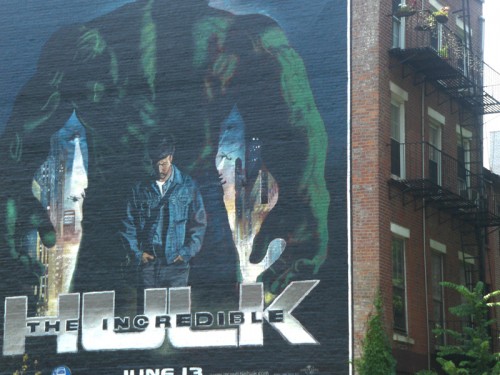 (Click any image to enlarge.)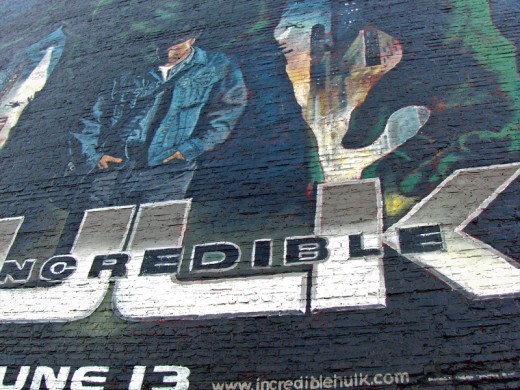 However getting closer you get to realize that someone had hand painted this
on a brick wall. One wouldn't have been able to paste a poster.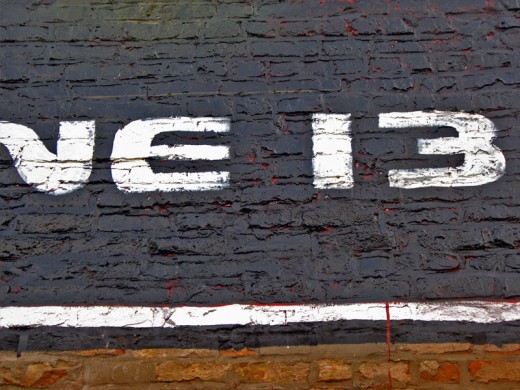 Take a look at the type at the bottom of the sign.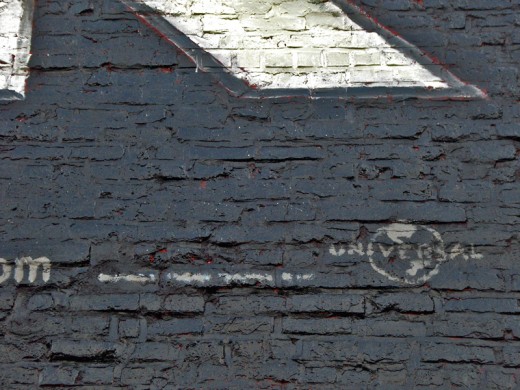 The copyright type turns into blobs of paint.
I wonder if the copyright holder realizes that
this is what they were paying for.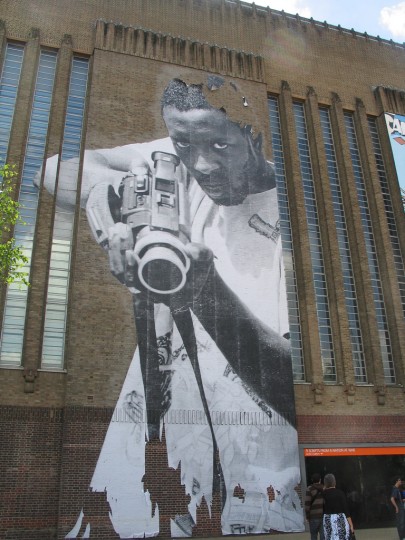 Here's another painted wall I found on line.
No story behind it that I can find, but it's a great hand painted image.
Many of the posters in the Village aren't hand painted; they're screens that are bound to brick walls by wires.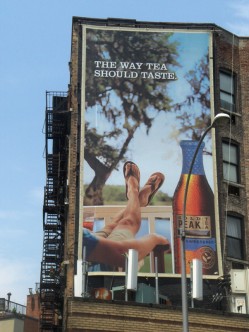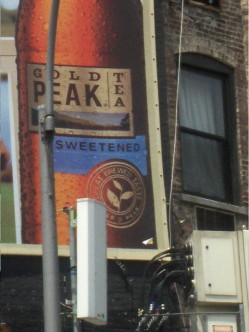 You can see, in the closeup, that this sign is a screen.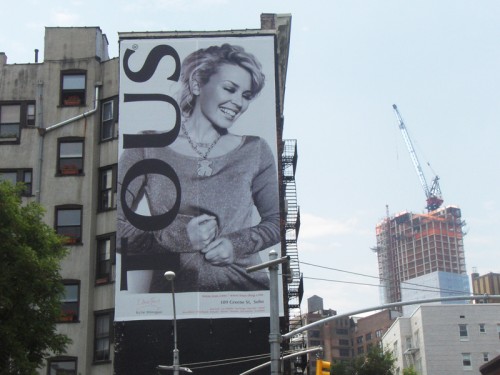 This sign completely hides the small building behind it.
There don't seem to be any windows being covered by the screen.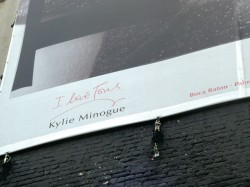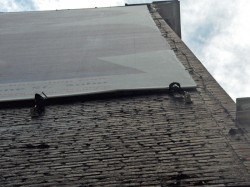 In these two closer shots you can see the hardware better.
Yes, it does say, "I love TOUS, Kylie Minogue."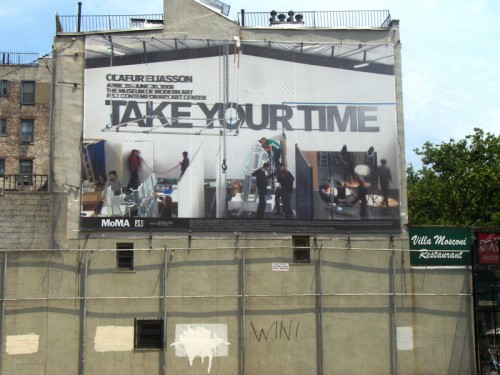 This sign for the Museum of Modern Art hangs over a playground area.
6 Responses to "PhotoSunday – MoreSignage"
Leave a Reply