Animation &Animation Artifacts &Disney &Models 07 Jul 2008 07:49 am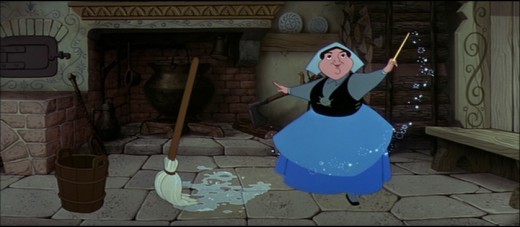 - I'm trying to coordinate with Hans Perk's posting of the drafts to Sleeping Beauty by offering as much material as I can locate on the film. It's leading to some odd discoveries. (Just today, Hans offers the drafts to the cake baking sequence.)
Here's one of those galleys given me many years ago by John Canemaker. It was a way of showing off material available. Perhaps some of it has been published in some book or other. I don't think it all has gone out, though.
This is the development of the three fairies, Fauna, Flora and Merryweather. You'll see they took some wacky turns on the way to the end. I believe these were drawn by Tom Oreb, Bill Peet, Ward kimball, Frank Thomas and Ollie Johnston.
This is the full photo which comes in at 24×40 inches.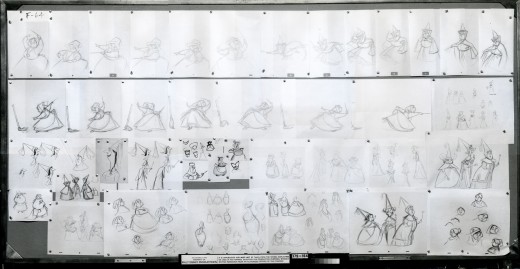 (Click any image to enlarge.)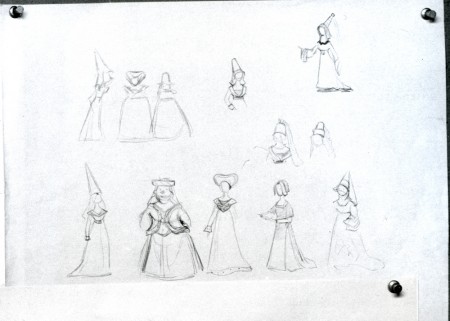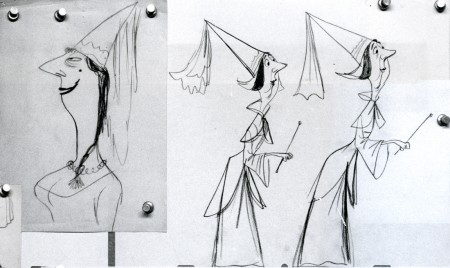 I believe this is by Kimball.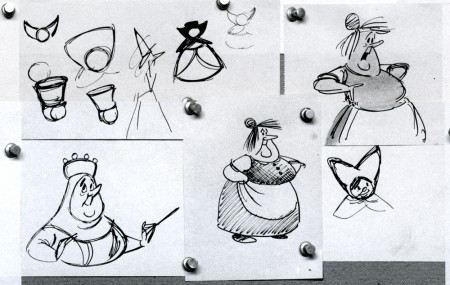 Probably Bill Peet's storyboard characters.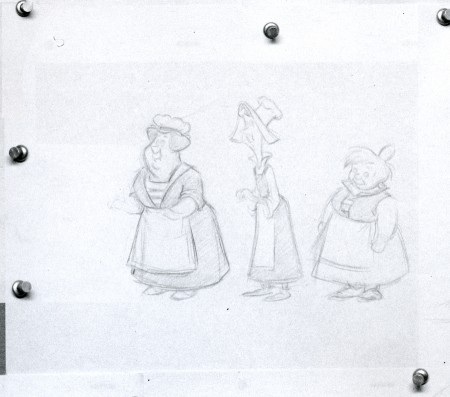 No idea who did this.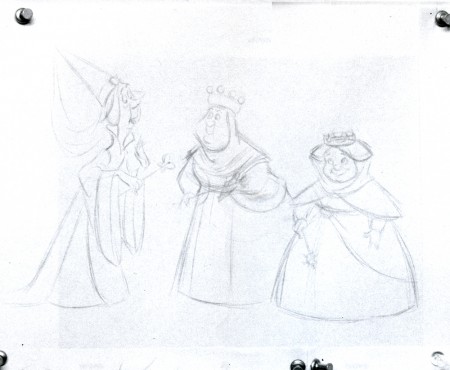 This looks a bit like Frank Thomas' line, though the characters don't look like his.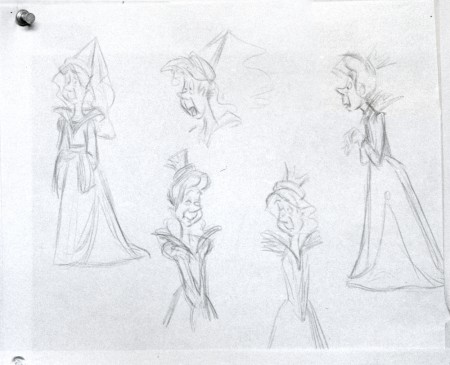 An Ollie Johnston self-portrait?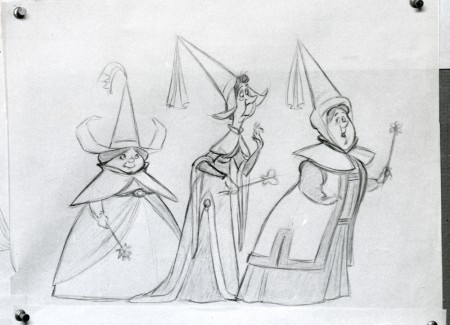 Now they're coming together.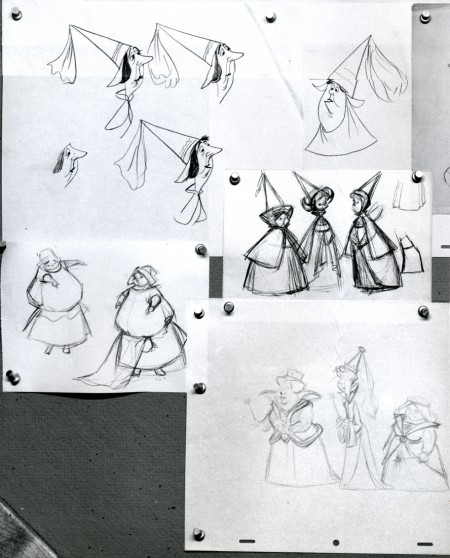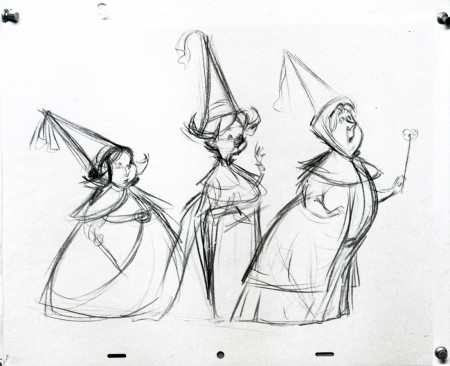 Almost complete.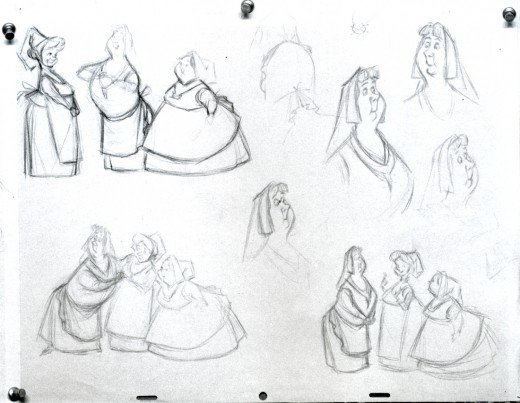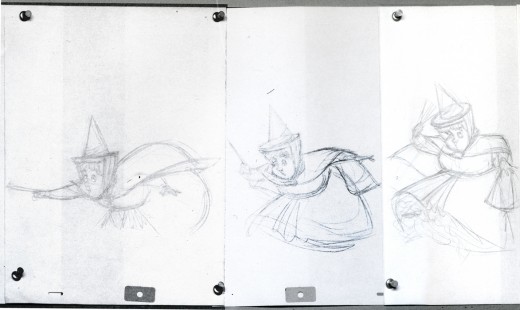 Frank Thomas animation.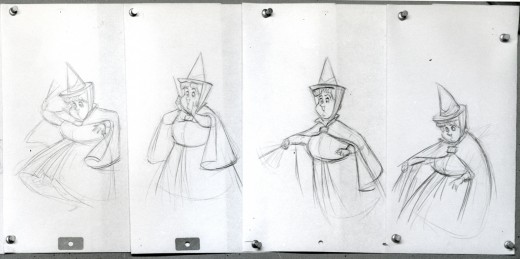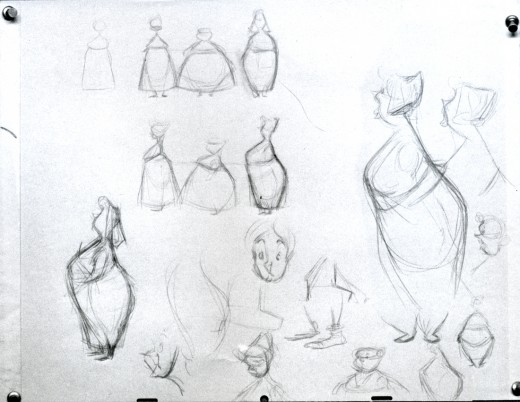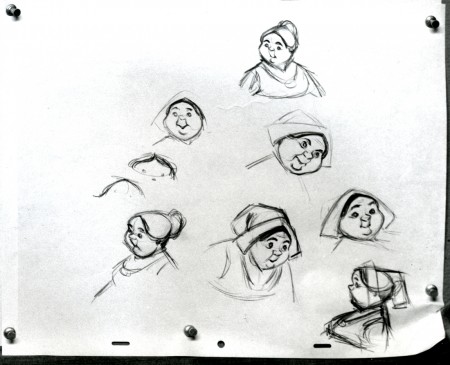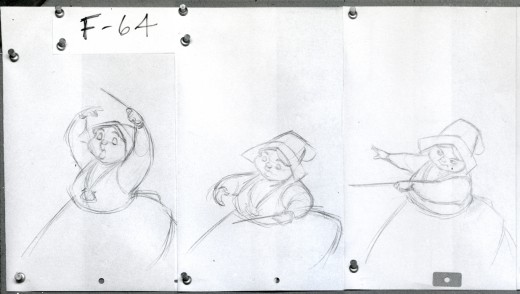 More Thomas animation.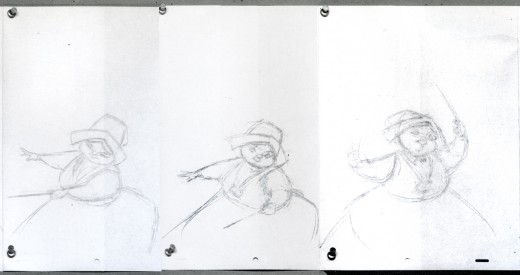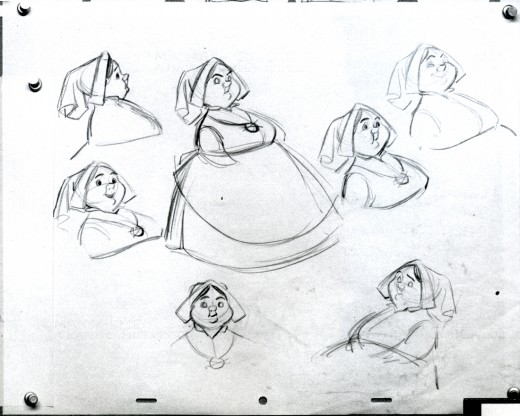 Some beautiful poses.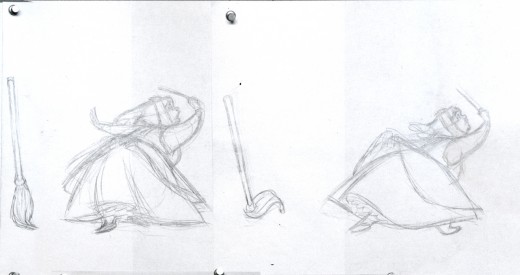 I have a couple of animation drawings from this film from the "Skumps" sequence. I'll post those when Hans hits that part of the film with his drafts. This movie is a great one.
If you're in LA, go see it in Technirama on July 16th. Academy Screening.
4 Responses to "Fairies"
Leave a Reply