Books &Errol Le Cain &Illustration 10 Jul 2008 07:41 am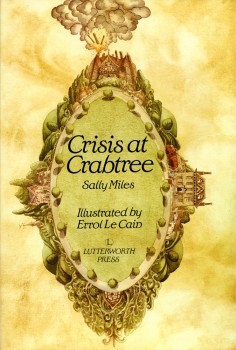 - I've done a number of postings of Errol Le Cain's marvelous illustrations and hope to continue to do more. Of course, I've had a distinct interest in his artwork since I first saw him in the original BBC documentary on Richard Williams' studio at One Soho Square. The show highlighted the short film, The Sailor and the Devil, which Williams used to train Le Cain in the art of animation. The first book I saw by Le Cain, Thron Rose, hooked me, and I became a collector.
I have a peculiar book, I'd like ot share with you now. Crisis at Crabtree tells the story of the village of Crabtree, due to be demolished. All of the houses detail their histories before they are to go. Only Norman, the medieval farmhouse is slated to be protected.
This book was written by Sally Miles and illustrated by Le Cain. The illustrations, as you'll see here, are Easter egg gems.
Crisis at Crabtree was published in association with the National Trust.
Here are the illustrations: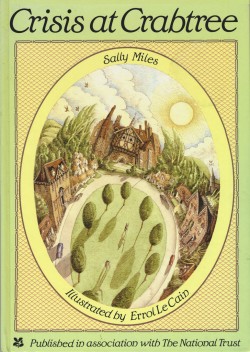 __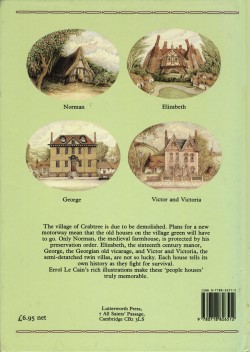 Front Cover & Back Cover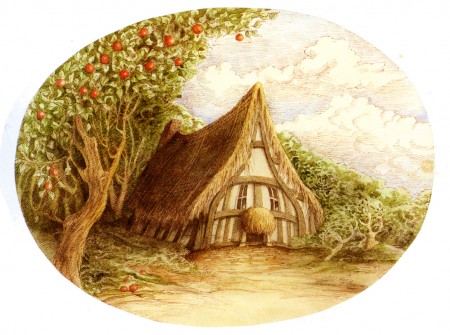 1
(Click any image to enlarge.)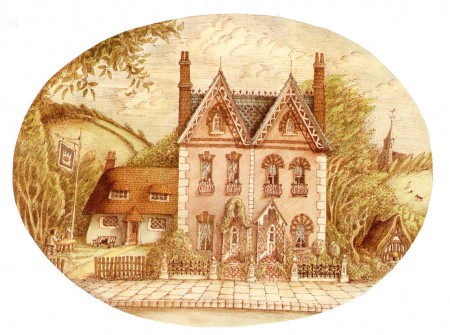 4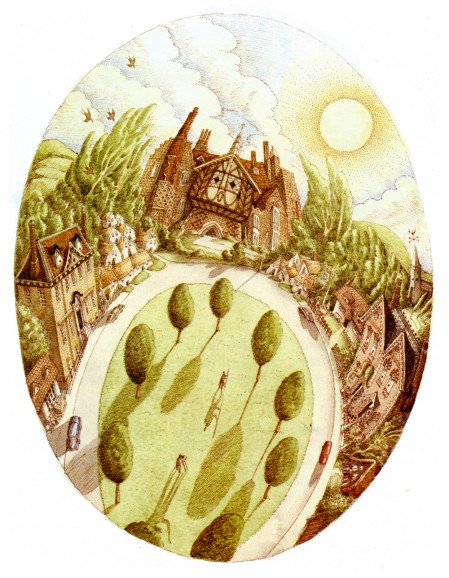 5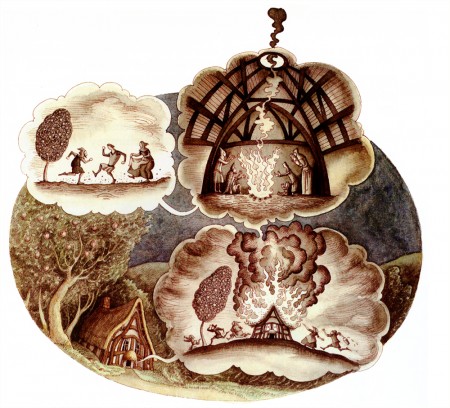 8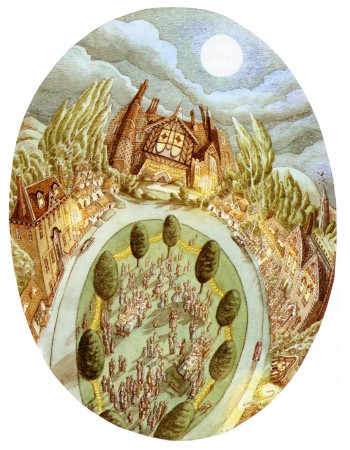 11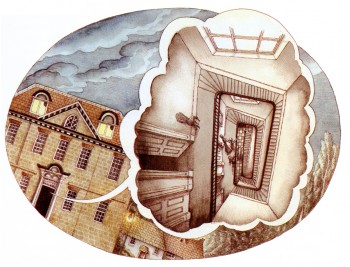 12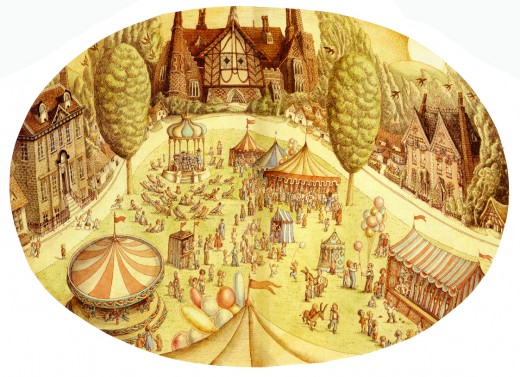 17
6 Responses to "Le Cain – 'Crisis at Crabtree'"
Leave a Reply