Animation Artifacts &Disney &Story & Storyboards 14 Jul 2008 08:06 am
- To continue my attempt to keep up with the invaluable drafts that Hans Perk has been posting on his blog, I have some more storyboards to offer. John Canemaker has loaned me the final sequences of the film detailing the dragon fight and climax of the film. It'll take a couple of weeks to post them all, so let's get started.
We're not sure exactly who did the artwork, but there's a good chance it's Ken Anderson's work. As with past boards, I'll post the whole photograph as is, then take it apart row by row so that you can enlarge them as much as possible. Here's the storyboard sequence #18 from Sleeping Beauty.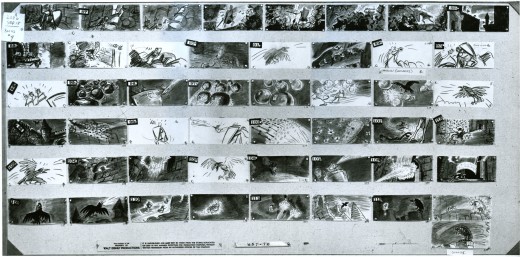 (Click any image to enlarge.)

1a

1b

2a

2b

3a

3b

4a

4b

5a

5b

6a

6b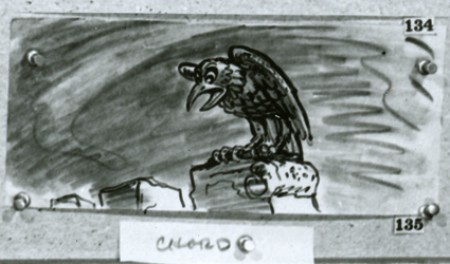 7
4 Responses to "Sleeping Beauty's End – 1"
Leave a Reply