Animation Artifacts &Disney &Story & Storyboards 21 Jul 2008 07:57 am
- Continuing the post of last Monday, here's the storyboard to seq 19 of Sleeping Beauty. It's the beginning of the dragon fight, the climax of the film. It's on loan from John Canemaker's collection, many thanks to John for sharing.
Here's the full page as is: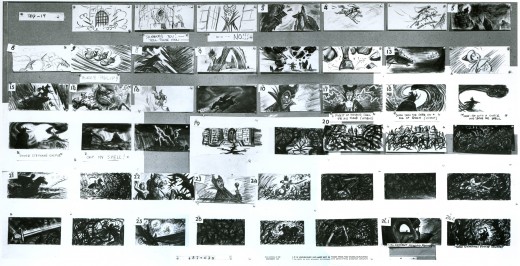 (Click any image on the page to enlarge.)
Here's the board broken up into segments, half a row at a time.

1a

1b

2a

2b

3a

3b

4a

4b

5a

5b

6a

6b

More of this sequence next Monday.____
4 Responses to "Sleeping Beauty – storyboard Seq 19 Pt 1"
Leave a Reply