Animation Artifacts &Articles on Animation &Guest writer &Photos 13 Aug 2008 07:51 am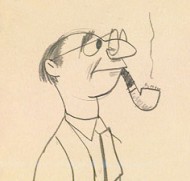 – Not too long ago, Paul Spector and I had an email conversation about his father, Irv Spector.
Irv was an animator that I knew periferally in New York during my first days in animation. We saw each otherat Union Meetings and some animation events in New York, but I didn't really know about his start and key days in the business.
I jumped at the chance to ask Paul to share anything, anytime with this blog, and I'm pleased and excited to post this first entry from him.
__(Click any image to enlarge it.)
________________________
In 1941, during WWII, my father was an animator at Flesicher Studios in Miami, FL. At the the time, many cartoonists were being drafted into, or enlisting in, the miltary. Knowing he would soon be one of them he left Florida and drove across the country back to Los Angeles — where he was already registered for the draft — to push up his induction. (He began his career in LA at Mintz and Schlesinger, before taking a job with Fleischer when they were still located in New York).
Like a lot of other cartoonists my dad was assigned to the animation unit of the Signal Corp, making training films and other industrials; in his case back at the east coast unit.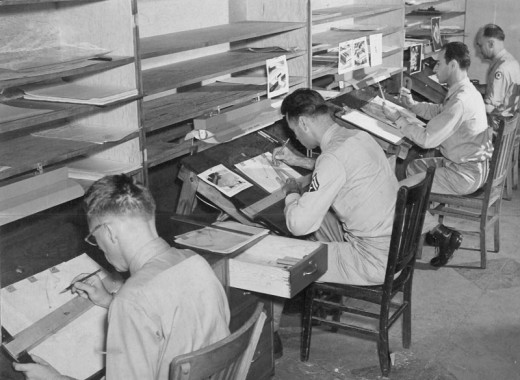 In this photograph, my father is second from the right.
While many of these films incorporated animation as well as live action and photography it was not just those in the animation field who worked in the Corp. Although those of us with an interest in the animation field tend to focus in on that aspect, the Corp also produced pamphlets and manuals, etc. One of these non-animation inductees was Sam Cobean whose illustrations appear in many of the images below. Some of the most striking are done by him. A quick note about Cobean: during the war he was taken under the wing of The New Yorker magazine cartoonist-extradinaire Charles Addams, who introduced him to the editors at the magazine. Cobean soon began publishing there, and his star rose quickly through the post-war years until he was tragically killed in an automobile accident in 1951. The majority of those below came out of a manila envelope with "Sam Cobean, Bob Perry, Others" written on it. Several others were from untitled envelopes. Very few are signed by the artists, although you'll notice several that are, especially two straighter drawings by the magnificient Lars Colonius. However, the vast remainder are pretty much gags and caricatures. Mostly funny, ludicrous, or just really nice to look at.
Some poke fun at army life, but most of all they lampoon my dad, who appears in almost all of them along with a cast of other cartoonists in the unit. (But whose else would I have? Naturally, about 98% of what I have is his work. This is the other 2%). The joke in some of these is that my father began to lift weights in the army, hence the drawings where he is muscled, or the mention of "Spector's Health Roof", or referred to as Simian(!) Here is are some real photographs of my dad in those years, so you can get a fix of what he really looked like then. Make sure you scroll down, and maybe someone out there can identify the three other gents in the image of them sitting along a wall (my father is second from right, with his eyes closed.)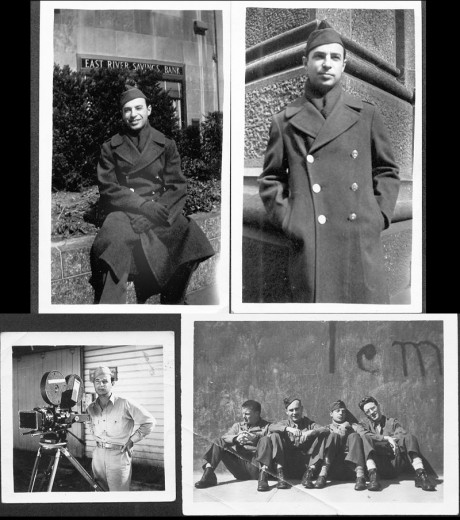 Irv Spector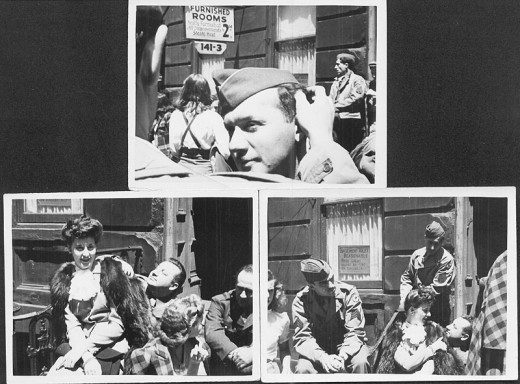 I'll leave it up to all of you to try and identify anyone depicted throughout. One who is obvious to me is animator Herman Cohen, a longtime friend of my dad's and our family in general. Here are some photographs on him — that's his wife Juliet sitting on his lap.

An anecdote about Herm: In the mid-late 1960s, Herm and one of his sons, and my dad and myself, were shooting pool at our house. On one of Herm's turns, we watched him take his cue stick and line it up by the 1-ball, sizing up angles. However, when it was time to take the shot, he actually hit the 1-ball with his cue — as if it were the cueball — to sink another ball. A moment later my dad says, "Hey, I forgot all about it. Herman is color blind!" Yep, Herm mistook the solid yellow 1-ball as the cueball. Just goes to show there's hope that you too can have a lifetime career as a respected animator without being able to identify colors.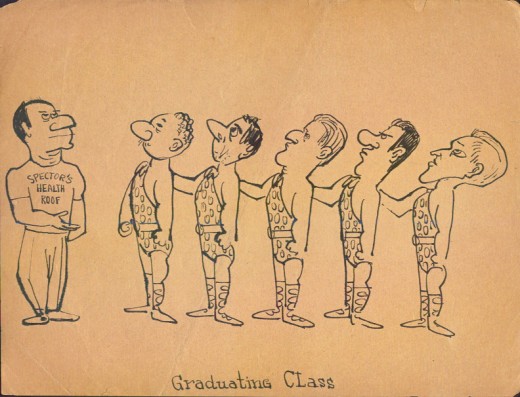 In this image, Herman is first in line.
(Here are a few more of Irv's caricatures of the period.
None of them have any background info on them.
If you can ID any of the people, please feel free to comment. MS)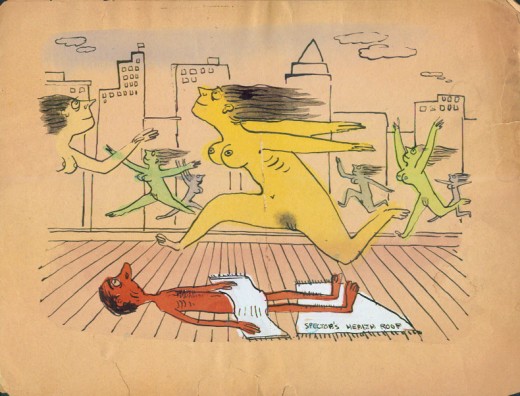 Health Roof
For the historians out there: There seems to be a dearth of information on the internet regarding the Signal Corp Animation Unit, east coast and west. If it helps, I've pieced together some of my father's own moving around — date-wise, using some of the mail he received during this time. Maybe this info can be extrapolated…I dunno, but perhaps it can help.
April 1942: Bob Givens (also in the service) writes him at Ft. Monmouth, NY (from Ohio).
August 1942: Givens writes him c/o of the Signal Corp Animation Unit at Long Island City, NY (no return address).
September 1942: Jack Rabin (just about to be inducted) writes to him at the Training Publications Dept. of the Anti Aircraft School, Camera Crew Unit #1, at Camp Davis, NC.
July 1943: Written to at the Signal Corp Photographic Center on E.32nd St., NYC, NY.
Jan/Feb, 1944: Carmen Eletto writes to him, again at the Signal Corp Photographic Center on E.32nd St., NYC, NY.
Here's an undated item from the TAG blog. Givens is in it, at Ft. Monmouth. So, pre-April '42 maybe? Before he was shipped out to Ohio, of all places.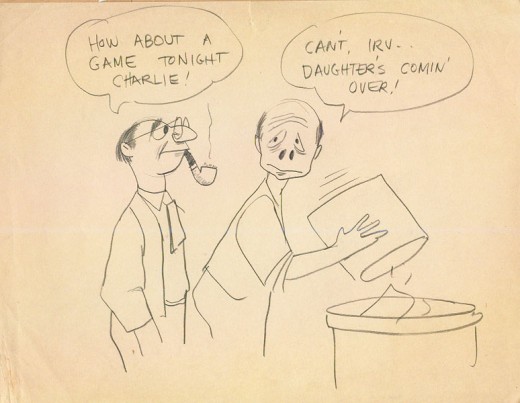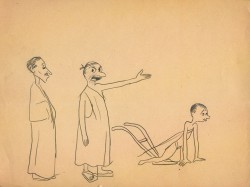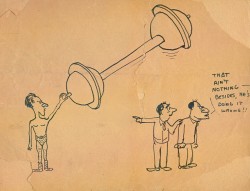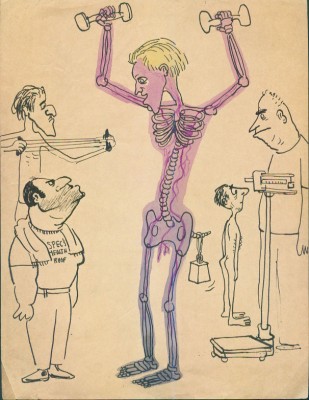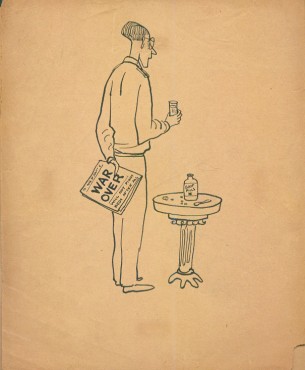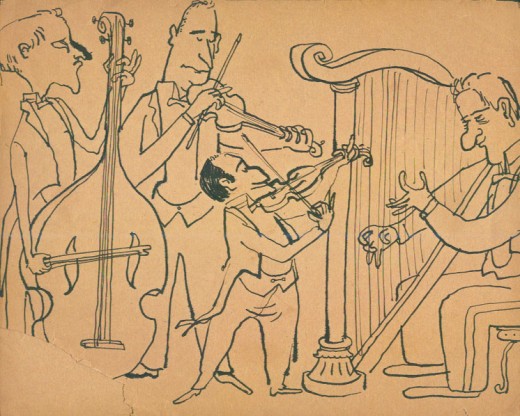 More images will follow on Friday.
9 Responses to "Irv Spector – I"
Leave a Reply