Animation Artifacts &Daily post &Disney 14 Aug 2008 07:43 am
In the past two days I found myself the subject of a couple of animation sites. This is, no doubt, due to my two new dvd releases. Both have received a lot of attention on review sites and have been favorably reviewed, but these animation sites deserve to be mentioned.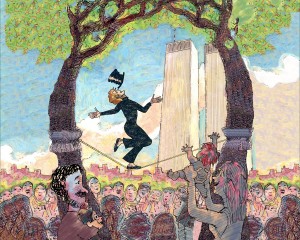 - Last week, I'd received an email from Mike Barrier with a letter he'd received from "anonymous." The letter was a not-very-positive comment about Mike's positive reviews of my film, The Man Who Walked Between the Towers. So I wrote a slightly annoyed response which Mike posted. I think if "anonymous" had had the courage to stand behind the letter by using his(her) name, I would have been more patient with it. Just the same, it all makes for a peculiar read. I can't say I mind it, in the end. Take a look, here. ____________________ An image drawn by me that duplicates one in the book.

______________________ ____________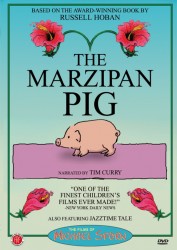 – Mike Dobbs, the estimable animation historian and former editor of Animato and Animation Planet, has posted an interview with me on his site, Animation Review.
By the way, Mike Dobbs has two other sites:
_____ Made of Pen & Ink is his book on the Fleischer
_______studios which is posted on line as he writes it.
_____ Out of the Inkwell is Mike's general blog.
______________________
- Finally, David Nethery has posted a recommendation for my two new dvd's on his site, Academy of Art Animation. Thank you, David. It's much appreciated.
______________________
- And now for something completely different – let's go back to Sleeping Beauty and Eyvind Earle. Bob Cowan responded to my posts of the art direction for that film by sending me some beautiful color pieces Earle did for the film. He's given me permission to post them here. They've all been posted on Mr. Cowan's site. There's a lot of amazing artwork there – if you haven't been following it, go. These five paintings are beauties.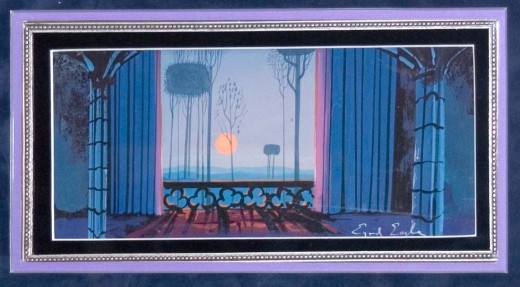 (Click any image to enlarge.)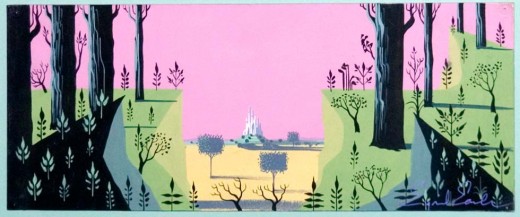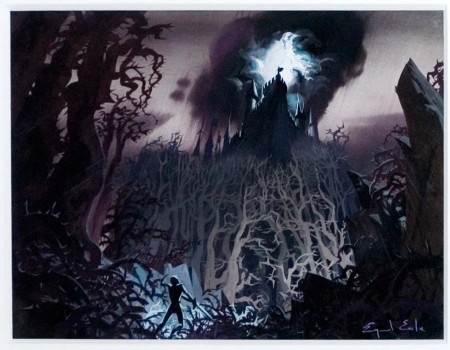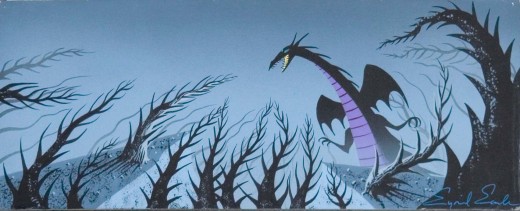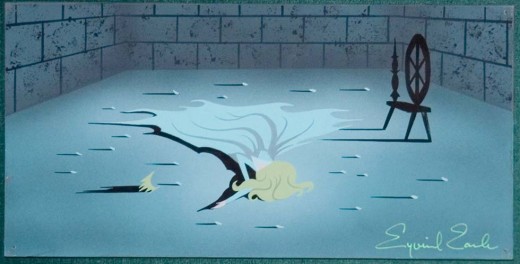 6 Responses to "Blogged Me & Eyvind Earle"
Leave a Reply