Animation Artifacts &Guest writer 15 Aug 2008 07:59 am
- On Wednesday, I'd posted some wonderful drawings and an excellent piece by Paul Spector about his father, Irv Spector, in the Signal Corps. There are many more cartoons and caricatures Paul has to share, so here's a follow up to that post.
On Cartoon Brew, Amid Amidi had this response to one of those commenting regarding the cartoons, and I think it worth adding here:
Gag drawings done at animation studios are very ephemeral. It's hard to know fifty years later what the situation was that prompted this drawing by Cobean. Then again, these drawings were never intended to be viewed decades later or seen by people outside of the studio.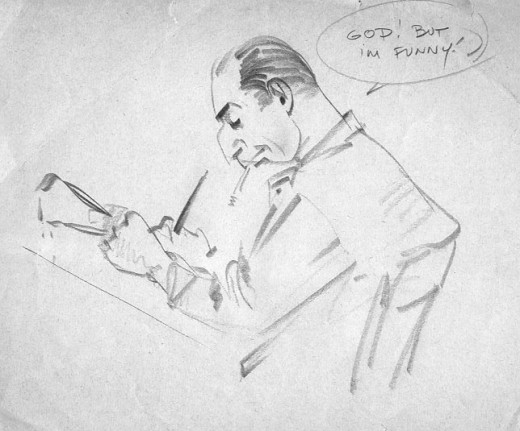 Irv Spector – "God – but"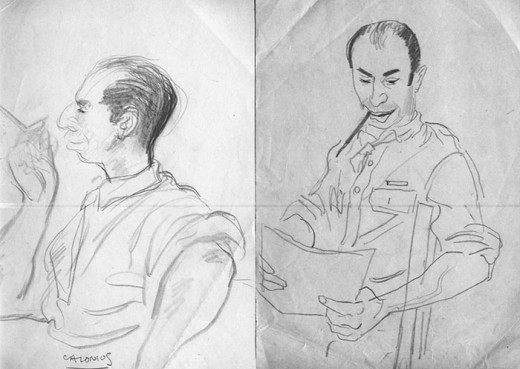 Lars Calonius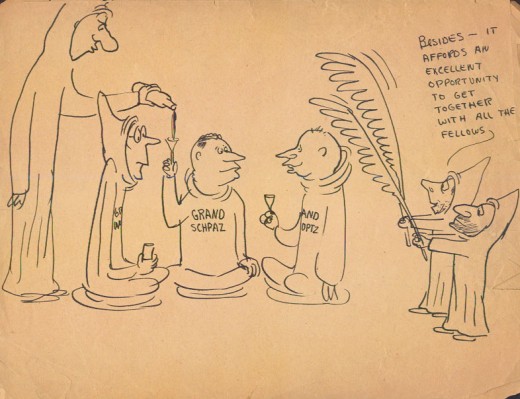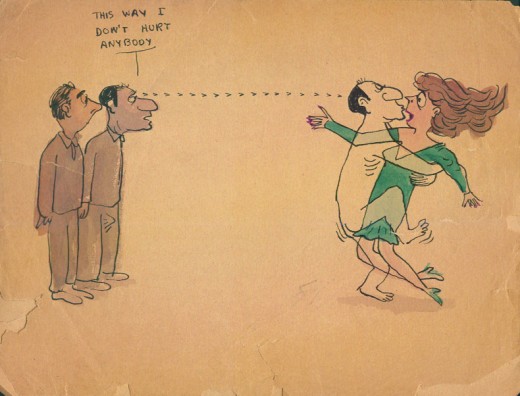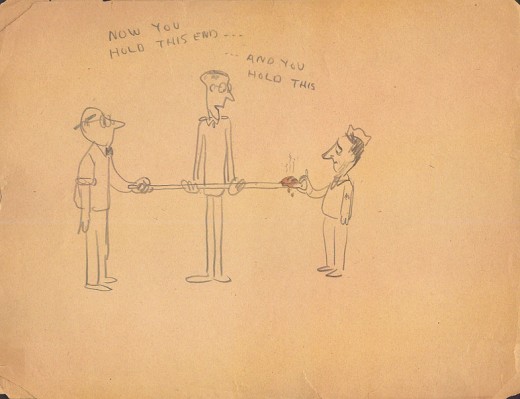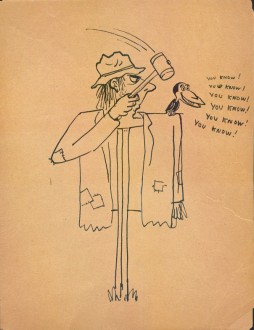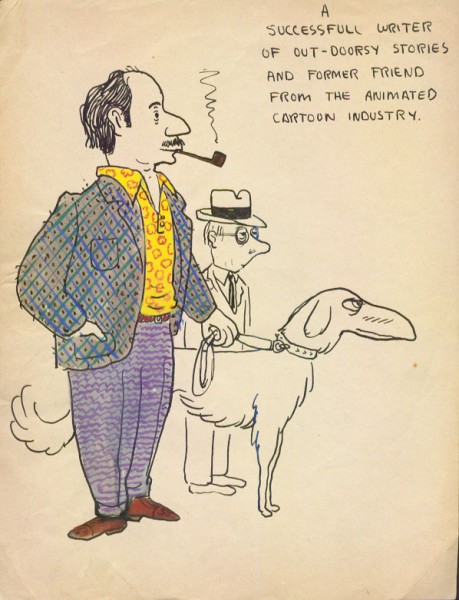 One Response to "Irv Spector – II"
on 16 Aug 2008 at 2:15 am 1.Eddie Fitzgerald said …

These are wonderful! I'm ashamed to say that I didn't know about Irv Spector till you posted about him. I'll bet he gets confused with Irv Spence a lot. He sure could cartoon!
Leave a Reply