Art Art &Daily post 21 Aug 2008 08:55 am
- Following up the Rico LeBrun post from yesterday, here are some stills from an exhibition at the natural history museum in Basel, Switzerland. It imagines what the bone structure of some cartoon characters may look like.
The show is called Animatus. South Korean artist Hyungkoo Lee uses the techniques of paleontologists to create the skeletons of familiar comic figures such.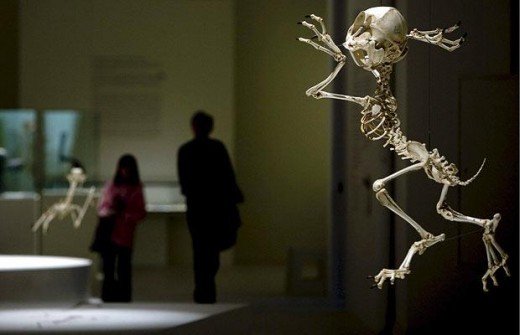 (Click any image to enlarge.)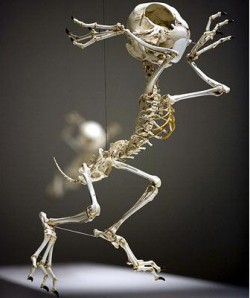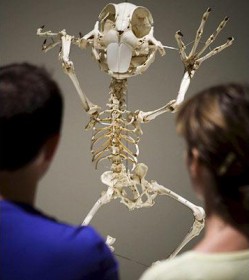 Bugs Bunny in all three above images.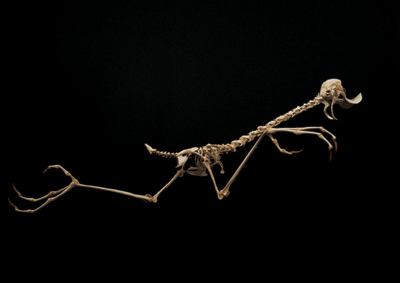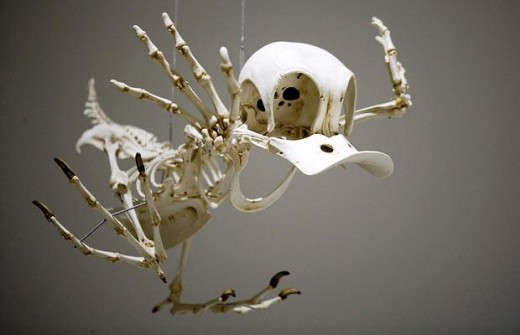 Donald Duck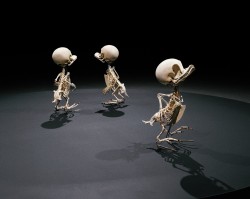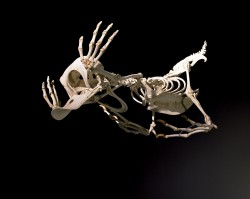 Huey, Dewey & Louie and Donald Duck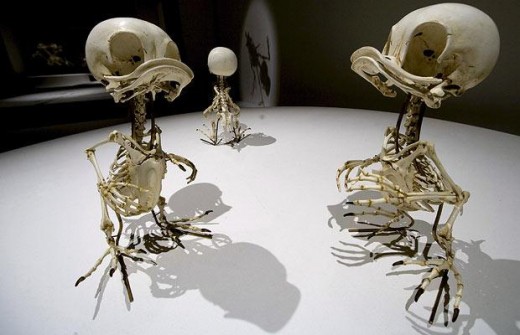 The sculptures are constructed of resin, aluminum sticks, stainless steel wires,
springs, brass bean and oil paint. They're on wooden pedestals.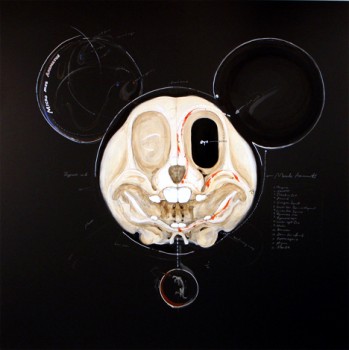 A drawing of Mickey.
I'd formerly featured this sculptor's work when the show opened in a Korean art gallery.
You should also take a look at Michael Paulus' work, which I've featured several times. He has done this very thing years ago, and his work is quite humorous.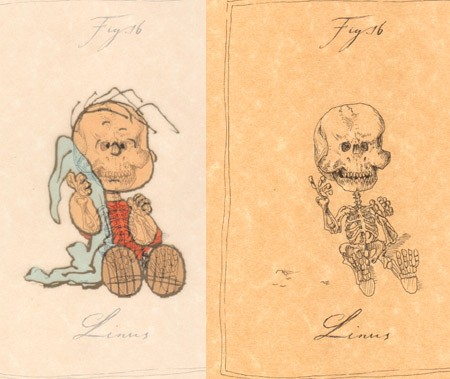 Paulus' drawing of Linus.
40 Responses to "Skeleton show"
Leave a Reply