Books &Disney 22 Aug 2008 07:59 am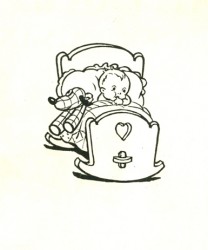 - Lullaby Land was a Disney Silly Symphony made in 1933. It was an early color short directed by the inestimable Wilfred Jackson. The short was an adaptation of the poems by Eugene Field, Love Songs of Childhood published in 1894. John Canemaker had this Italian edition of the film published by Mondadori in 1948.
It took them some 15 years, till they were able to get rid of Mussolini, to catch up, I guess. It's interesting that the social realists, such as Rosselini, De Sica and Fellini, were taking over the Italian film industry when this book was released. The world was in a very different place from the time that the short had originally been produced. I wonder how well this book was received.
Here are the illustrations from John's copy of the book: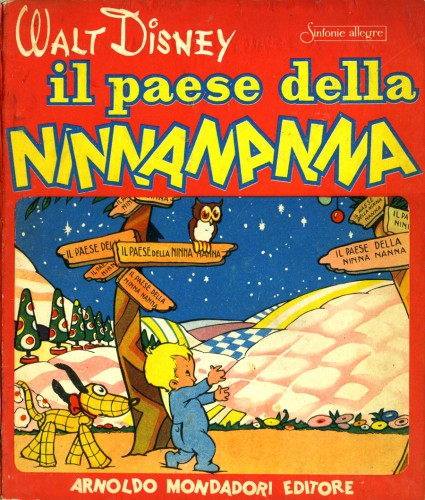 (Click any image to enlarge.)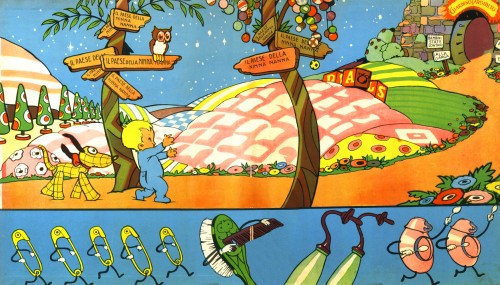 The book's inner cover spread.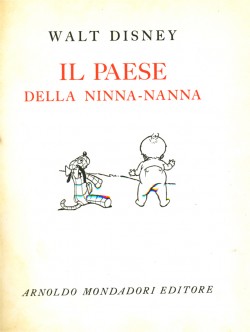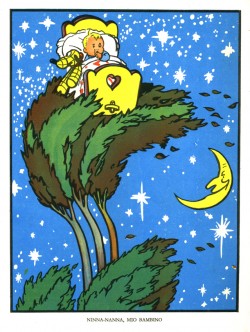 The title page and the first illustration.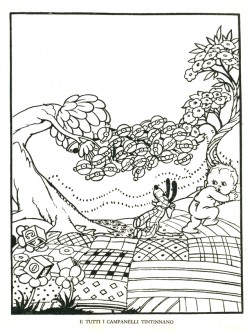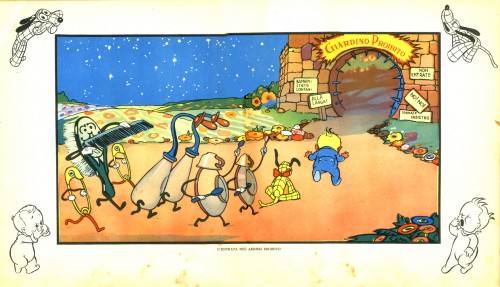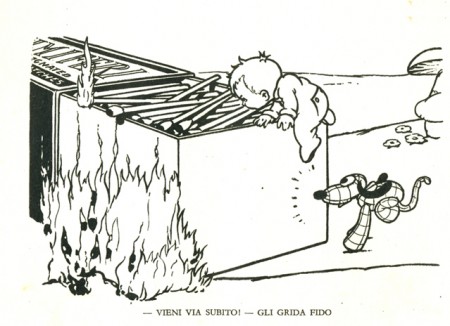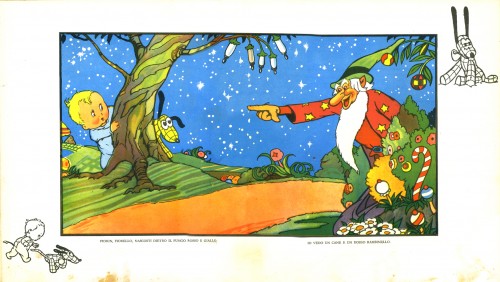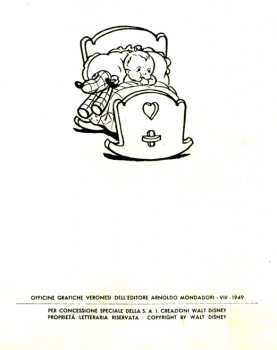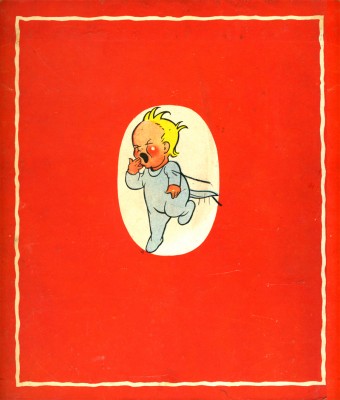 5 Responses to "Lullaby Land – the book"
Leave a Reply