Animation &Animation Artifacts &Disney 25 Aug 2008 07:38 am
Bill Tytla was an amazing character in animation history. I think, far and away, he was onto something that few other animators ever tried to face. He used the drawing, including all aspects: volume, dynamic tension, weight and graphic distortion, at the service of the character's acting.
I intend, in another post, to draw a comparison with him to Jim Tyer and Rod Scribner.
For the moment, let me show off these great drawings lifted from John Canemaker's wonderful book, The Treasures of Disney Animation Art.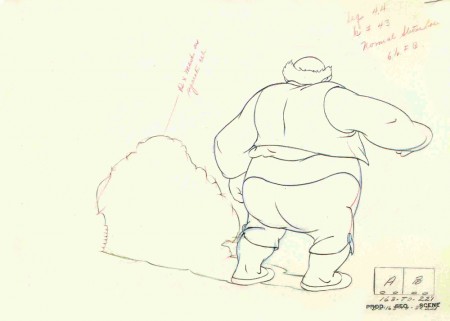 (Click any image to enlarge.)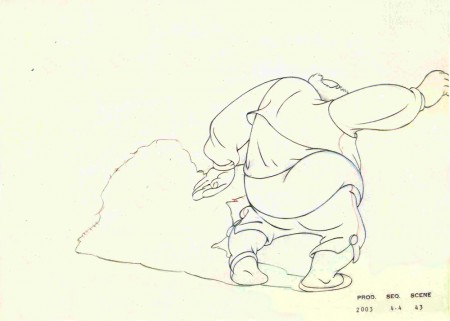 Look at the distortion in these two drawings – 2 & 3
Talk about breaking of joints, talk about stretch and squash,
talk about every possible animation rule and see those rules
stretched to the brink in these great drawings.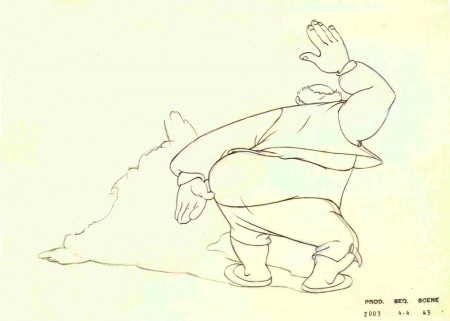 This guy was the master of all masters.
Tytla not only knew the rules but used them to create an acting style
that was on a par with the best of the Method actors of his day.
His kind was never equalled, and I don't expect to see
anything comparable in cgi. I suppose I can hope.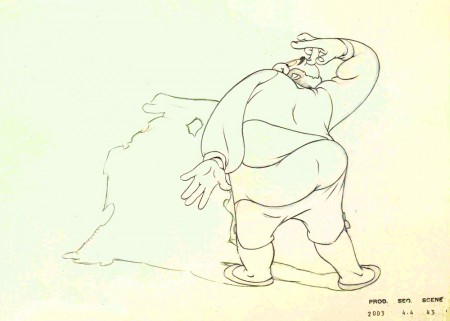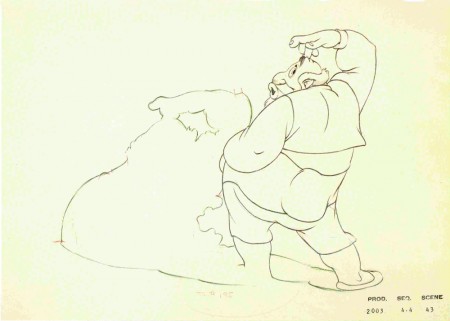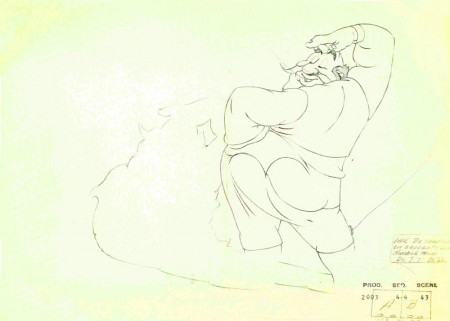 What a treasure.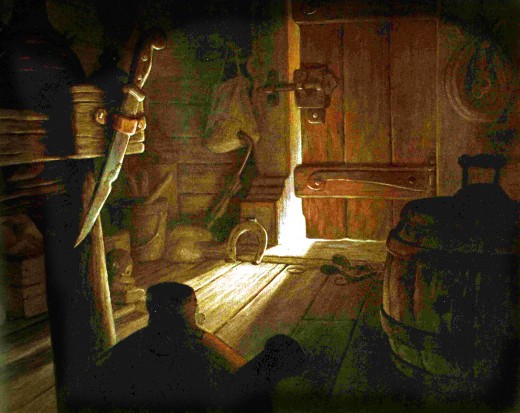 Of course, this is Stromboli's wagon interior. It's a beauty.
What a magnificent film!
6 Responses to "Pinocchio moments"
Leave a Reply