Animation Artifacts &Story & Storyboards 29 Aug 2008 08:05 am
- Here is another gem from Paul Spector re the animation work of his talented father,
Irv Spector. It's a pleasure to present it.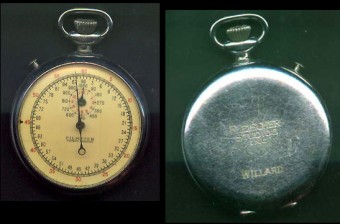 If there were a spot to post my father's pre-WWII work, confirmed credits, and interesting studio stories, this would be the place.
Sorry to say, I don't really have very much in the way of those to offer. My father was one of those unmarried animators, too busy running from the west coast to the east, to hold onto much until after WWII. However, he did seemingly come away with Willard Bowsky's animation stopwatch.
Born in Oakland, CA in 1914 but growing up in Los Angeles, he was suspended from high school in 1930 for arguing with his art teacher about the correct way to draw a hand holding a gun pointed straight at you. The next day he was at Disney Studios asking for a job, and was actually let in to see Walt himself (helps here to imagine that at 16 my father was about 5'6", 130lbs). Walt told him to go back and finish school, and then there would always be job after that at Disney. Instead, he went over to the Mintz Studio and was given employment as a fledgling animator (slight chance this might have been with Lantz at Universal, but he was with Mintz quickly).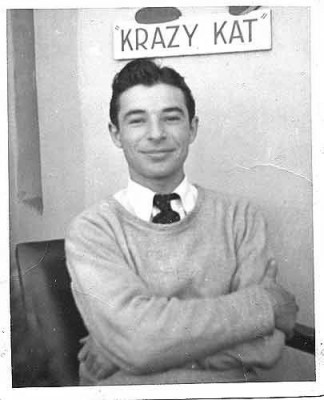 Irv Spector at the Mintz Studio.
There he stayed for several years before moving over to Leon Schlesinger Studios, depicted on their on their Xmas card from the mid 1930s. schlesinger_xmas.jpg , and eventually moved on to Fleischer, starting there not too long before their move to Miami.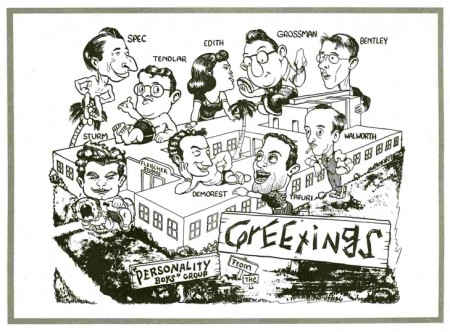 (Scan taken from Leslie Cabarga's The Fleischer Story.)
From there, it was WWII and the Signal Corps, the subject of a recent post on the Splog.
Since my father had an industry name – and would not likely be the subject of an animation post unless his kid was writing it — most corners of the internet and many books about animation lead the casual observer to believe that from after WWII through the early 1960s he was strictly a Paramount-Famous guy. However, there is a very large body of non-Famous work during this stretch of his career, 95% of that either projected on a screen, aired, or published, could easily fill several posts of their own.
Yet it's best to get started with something more cohesive. The following is the first of two parts of a complete storyboard, Galaxia, created for Paramount-Famous and released theatrically in 1961. I decided to post it for a few reasons. I don't really see any complete Famous boards out there, I happen to have it, and I think it is a decent enough example of the difference between how a work is conceived and the way it ends up. It's available in finished form on the Complete Harveytoons DVD.
Although far from any Famous production that would likely be discussed on an animation blog, I would like to think that this complete storyboard at least has some charm and zippy movement to it — but being so close to it for such a protracted period I'm no longer a good barometer; I can still remember it in total, pinned to the wall of my father's basement studio. So imagine my surprise when I finally saw the finished product just two years ago! In truth, to me, the DVD Galaxia plays like a bit of a slow bore.
Certainly, it is a long way from the better Famous output many years prior, and most readers here will know the reasons why. Often, when I think about the talent pool that Famous had working for them, many being the same cartoonists whose work for other studios is often revered, I tend to squint a bit and imagine what might have been.
The Storyboard – pt.1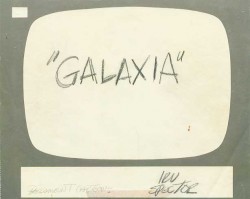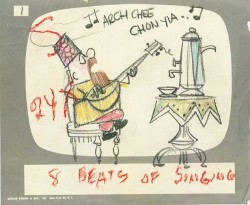 (Click any image on this post to enlarge.)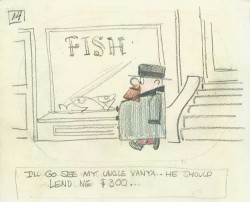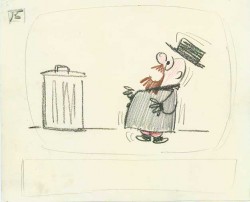 (Note there dosen't seem to be a drawing #16.)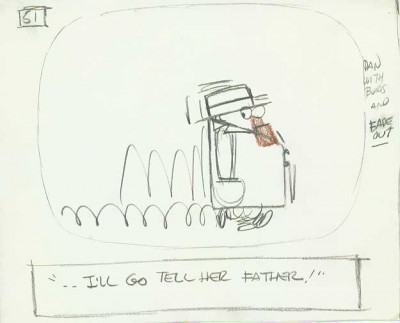 To be concluded on Monday.
Model Sheets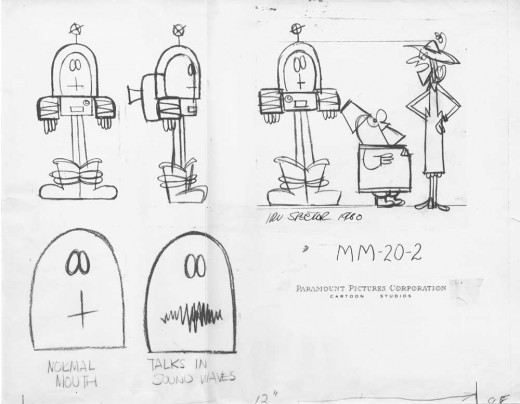 Model sheet #1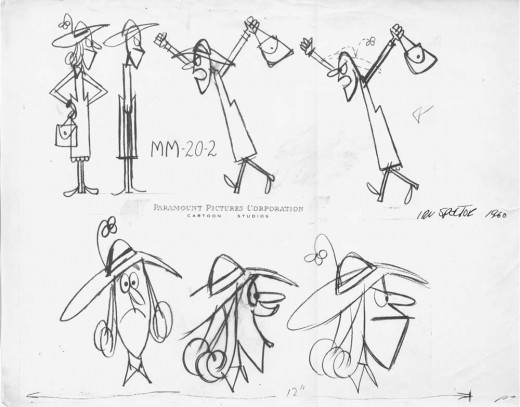 Model sheet #2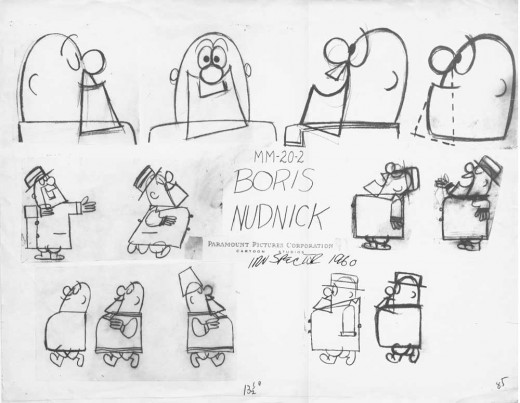 Model sheet #3
28 Responses to "Galaxia pt.1"
Leave a Reply