Commentary 30 Aug 2008 07:44 am
Congratulations to Peggy Stern and John Canemaker. Their film, Chuck Jones: Memories of Childhood, will participate in the Telluride Film Festival. The half hour short film, which combines an interview with the legendary animator including newly created animated segments, will be shown on Turner Classic Movie in March 2009. (Perhaps it'll be nominated for the Oscar as Best Doc short, and I'll see it projected in January.)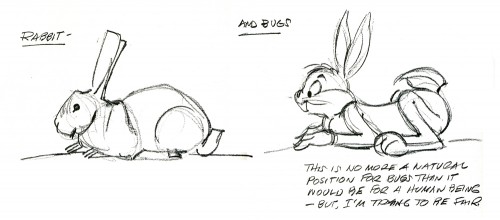 John will also participate in the Ottawa Animation Festival at the end of Sept. He'll interview Richard Williams on stage and will then bring that show to NY's Museum of Modern Art.
___________________
- The world of animation took a back seat for me this past week. This week was about the Presidency. The Democratic convention started off a bit slow and felt a bit off-kilter to me, but started building once Hillary spoke. When Bill Clinton and Joe Biden spoke, I was over the top. Even so, I was not prepared for the bigness of Thursday's events. I felt like one of Reverend Moon's groupies, ready to follow anywhere.
Obama is someone who can speak articulately and intelligently, someone who knows how to pronounce the word "nuclear" and isn't afraid to roll off daring plans to promote the necessary kindness we owe each other, and he's built his entire platform around that.
How unlike the current admiinistration is this. They exploit the disadvantaged to their own gains. Everything about their work has been to fatten their own pockets – both the real and the intangible. Why did we have to spend the last years listening to stories of people being tortured by this administration? Why did we have to learn of the invasive attacks on our rights – most noticeably the right of privacy? Why does anyone have to consider whether this is OK or not?
And then the week ends with John "sell-your-soul" McCain selecting an unquestionably unqualified person to be his vice presidential choice. She has governed so few in her past and is now, potentially, the selection to control America's place in the world. What was he thinking? How irresponsible. He'd only met her once and spoken with her twice prior to selecting her. The Evangelical Christians are happy, but McCain has proven himself to be an insubstantial fool to the rest of thinking America. The Press calls that daring. After, 8 years of embarrassment with GWBush in office, can you imagine that it could possibly get worse!?!
Yes.
"The times are too serious the stakes are too high for the same partisan playbook." Yet, this is all McCain et al can offer. Obama acts like a politician, too. But he seems to be concerned about the common good. There's no doubt about McCain's motives. It's pathetic.
Thank god, Bill Maher returned to HBO as of last night. I needed to laugh off Friday's Republican positive-mood killer.
14 Responses to "realtime"
Leave a Reply