Disney &Layout & Design 25 Sep 2008 08:14 am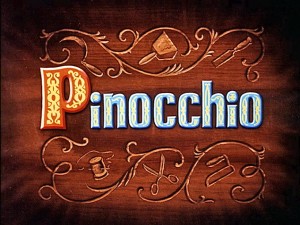 - Any devotee of the Multiplane Camera knows this scene in Pinocchio. It's a jaw dropper. Despite the many dozens of times I've seen the film on screen (not mention on dvd or video), the scene is spine tingling. I thought it'd be fun to grab frames from the piece and display them. The animation for this sequence is by: John McManus, Jack Campbell, Cornett Wood, and John Reed.
I've gone a step further and have taken the scene that follows it where the newborn Pinocchio greets the real world (and life) for the first time. There's some fine character animation there by Art Babbitt (Gepetto), Milt Kahl (Pinocchio), Don Lusk (figaro), and Sandy Strothers (Effx).
I urge you to read Mark Mayerson's Mosaic and comments on this sequence.
likewise, I urge you to read the excellent info Hans Perk has posted about the Multiplane Camera on his site, A Film LA.

(Click any image to enlarge.)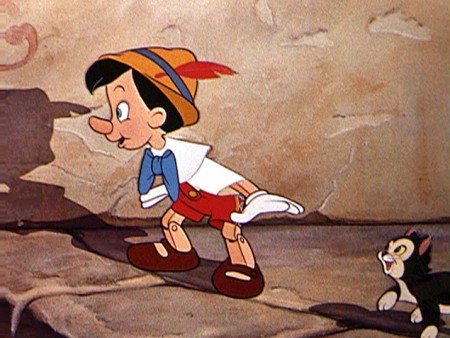 2 Responses to "Pin Moments – 3"
on 26 Sep 2008 at 12:45 pm 1.Eddie Fitzgerald said …

Wow! A great way to set up the story! Gheppeto's (spelled right?) house is wonderful. I don't know which I like better, the front door and steps or the long, horizontal window to the right of the door.

on 04 Oct 2008 at 5:28 pm 2.Scott Carter said …

Notice that while much of the animation is on "2′s," the layers of animation are alternated, so that the effect is that everything is on "1′s." Neat trick.

And–for all of Geppetto's agility, it's funny when it cuts to the shot of him picking up the book to give to Pinocchio his hands are shaking like a late stages Parkenson's sufferer. Very bizarre!
Leave a Reply