Frame Grabs &Independent Animation 30 Sep 2008 08:06 am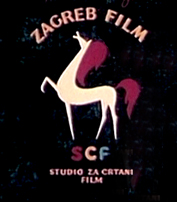 - When a 35mm print of The Four Poster entered Yugoslavia, it got lost for two weeks. A group of young animators hijacked the print to study the John Hubley directed animation sequences, done at UPA. Suddenly, these young animators found their calling and watched the film to drain every drop of it. The end result was a new animation studio, Zagreb, which put style and content above animation and gave a new life to modern graphics in animation.
Ersatz was a film done in 1961 which took America by storm and won the Oscar that year. Dusan Vukotic's short was the first non-US flm to win this prize. When the film came out, I wasn't its greatest enthusiast. I'd seen so many more daring shorts, graphically speaking, and found the film slow moving and a bit annoying. Of course, looking back on it, now, when graphics are so pathetic in animation and the animation is even worse, Ersatz looks pretty good.
I've pulled some frame grabs to give an idea of the film. These are they.

1
(Click any image to enlarge.)

2

3

4

5

6

7

8

9

10

11

12

13

14

15

16

17

18

19

20

21

22

23

24

25

26

27

28

29

30

31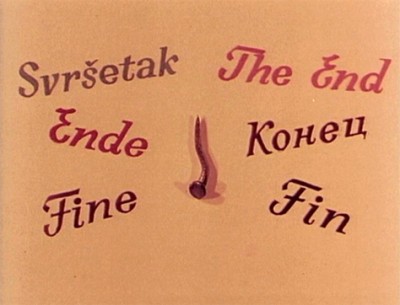 10 Responses to "Zagreb's Ersatz"
Leave a Reply