Photos 28 Sep 2008 07:38 am
- While on my usual trek through Madison Sqaure Park, I came upon a new art installation in progress. Tadashi Kawamata is constructing "treehuts" in some of the trees of the park. They're not finished (I think), nor are they habitable. I took a few photos in and around the rainy days here. You can see a blog about the installation and see some better photos here.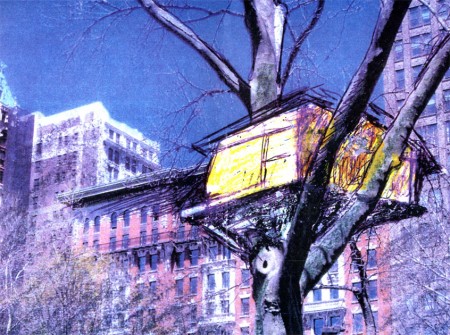 Here's an artist's sketch on top of a photo of a tree.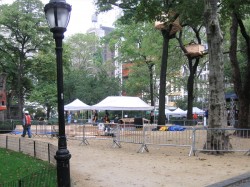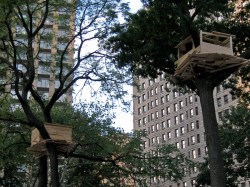 Workers occupy small tents (to protect them from the rain)
while they construct the treehouses from lifts.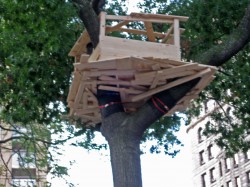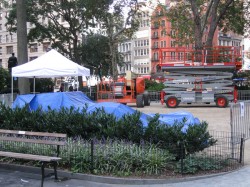 I can't quite tell what the finished products will look like,
but I'll report back if this is it.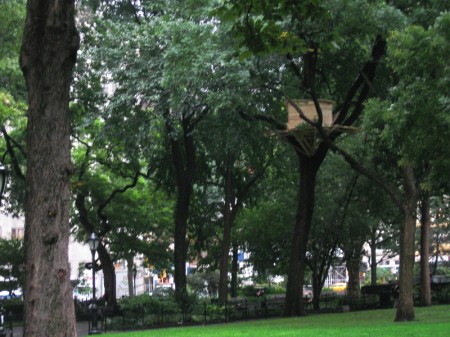 Even in this state, they can be attractive in the wild of the trees.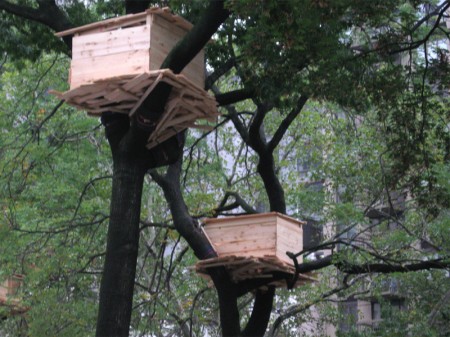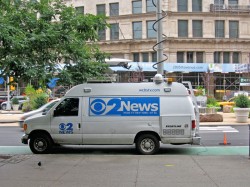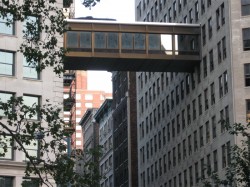 CBS was obviously interested in the story this day.

___________________________
I also appreciated the concrete "treehut" separating two buildings across the street.
4 Responses to "Sunday photos – Treehouses"
Leave a Reply