Animation Artifacts &Disney &Story & Storyboards 28 Oct 2008 08:03 am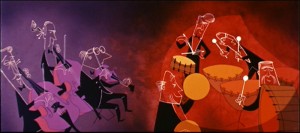 - Here is the second installment of the first, preliminary storyboard for what would become Toot Whistle Plunk & Boom. You can see how little of the magic was in this board, yet it obviously inspired others to keep it alive and make it work. Ward Kimball has to get most of the credit, though designs by Tom Oreb, Ken O'Connor, Eyvind Earle and Victor Haboush sure brought it to life.
John Canemaker deserves all the kudos he gets for lending this material to me as well as plenty more.
Here are the three remaining boards as they appeared on the stats: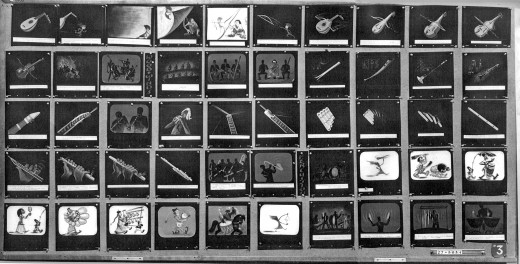 3
(Click any image to enlarge.)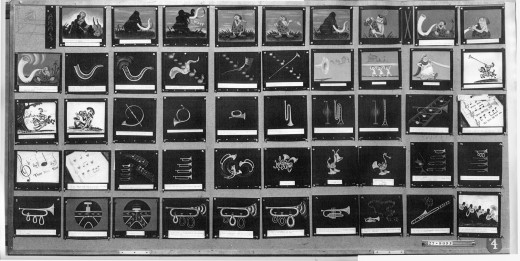 4

5
Now here's the breakdown of the boards. Each row of images is split in two and labelled accordingly. #31a means Board 3 row 1 part a.

31a

31b

32a

32b

33a

33b

34a

34b

35a
Finally, something familiar.

35b
I'll have a later, more relevant board up next week. As well as plenty of color artwork later this week.
Ward Jenkins has posted some beautiful frame grabs from the completed film. Go here.
See this short on YouTube here.
2 Responses to "Toot Bd – 1 pt 2"
on 29 Oct 2008 at 11:06 pm 1.Eddie Fitzgerald said …

Fascinating!!!!!

on 01 Oct 2015 at 2:44 am 2.Cvecara Beograd said …

You could surely see your skills in the function you write. The world hopes for far more passionate writers like you who aren't afraid to say how they believe. At all times follow your heart
Leave a Reply