Animation Artifacts &Disney &Story & Storyboards 30 Oct 2008 08:35 am
- This week we've seen the first draft of a storyboard for the Disney short, Toot Whistle Plunk & Boom. I'll follow it up with the second version of the board (next Monday), however that doesn't reveal the film that finally ends up on the screen.
These are some story sketches that were done for the final version of the film. I have enough of them that it'll make at least two – possibly three – posts to get them all in. I'm also attaching some frame grabs designed specifically to show how some of the art ended up as it appears in the film.
This material is on loan from John Canemaker's collection, and I couldn't be more grateful, certainly in light of the interest I have in this 1953 film.
Needless to say, the film was directed by Ward Kimball.
I'm not sure who did these drawings, but the Art Director was Ken O'Connor, Assistant Art Director was Victor Haroush, the Character Styling was by Tom Oreb, and the Color Styling was by Eyvind Earle.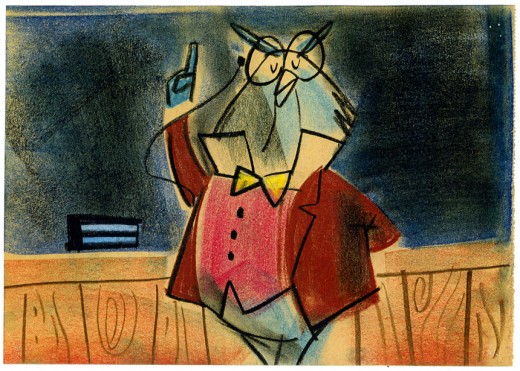 (Click any image to enlarge.)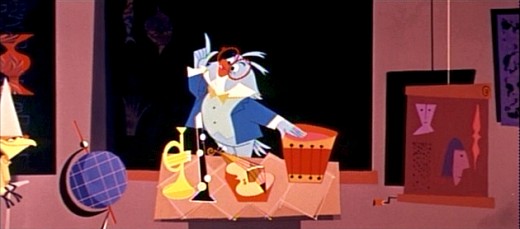 The board art calls for a number of different shots/cuts;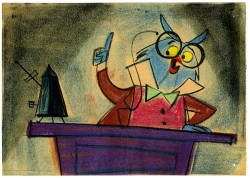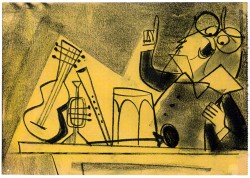 whereas the film has few cuts within this sequence.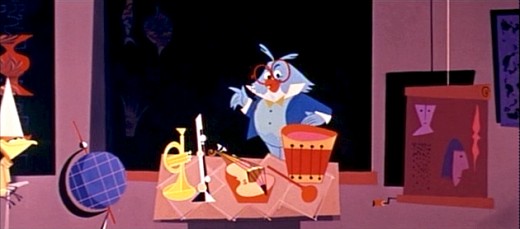 Obviously this was done because of Cinemascope. Kimball understood
that overactive cutting in Scope created a different effect than desired.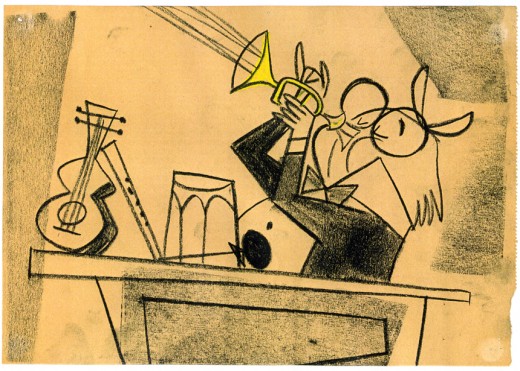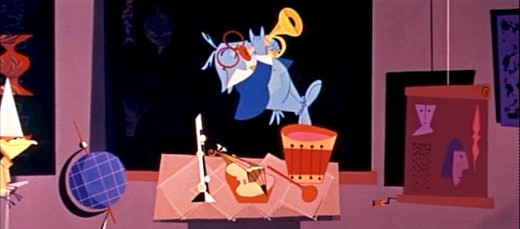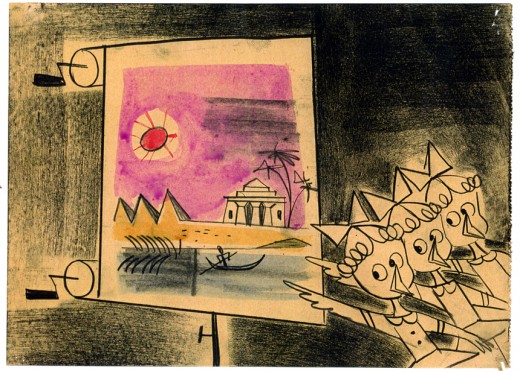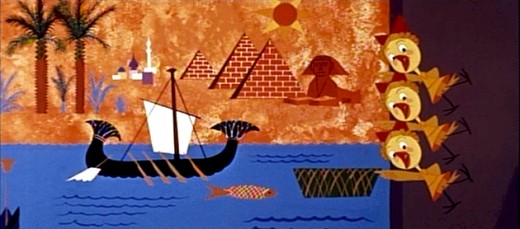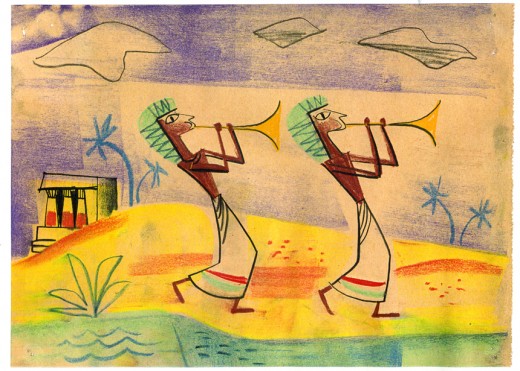 This drawing and the one below were combined into one scene.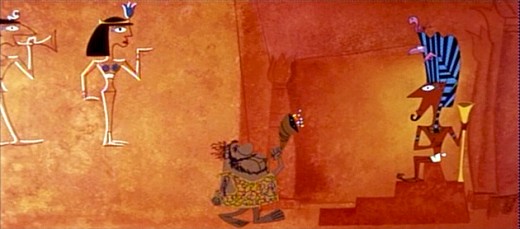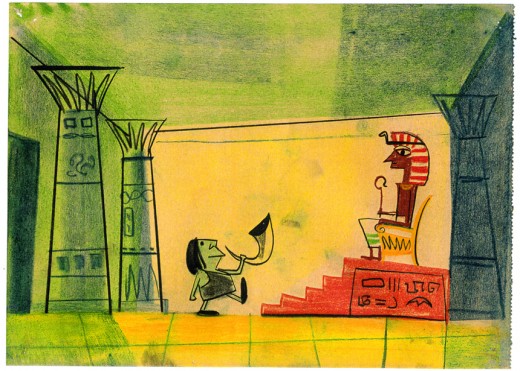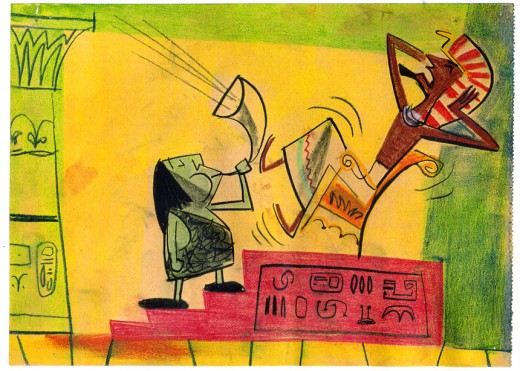 however, the payoff for the gag was different as . . .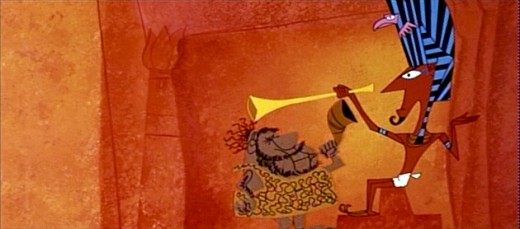 . . . the Pharoah bops the caveman's head with the Egyptian horn.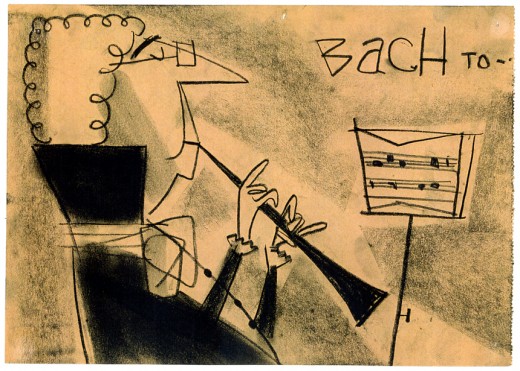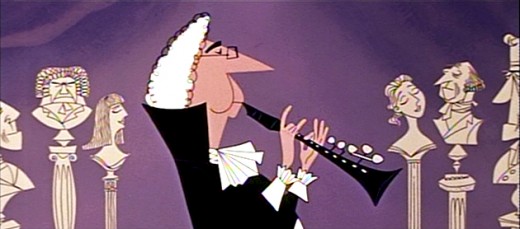 "Bach" and "Bop" are labeled in the story sketches.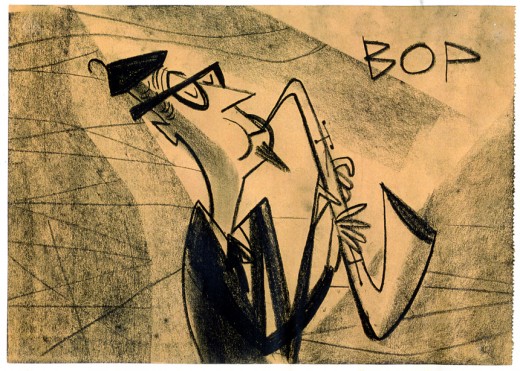 The film just plays their scenes.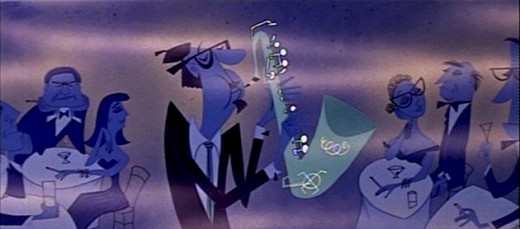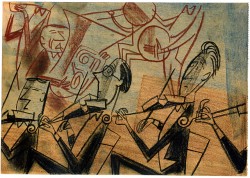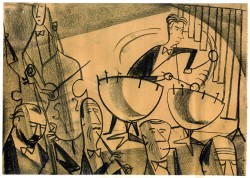 Cinemascope allowed Kimball to combine scenes that would have
been separate had they been in a traditional film.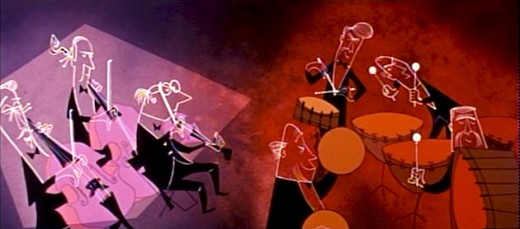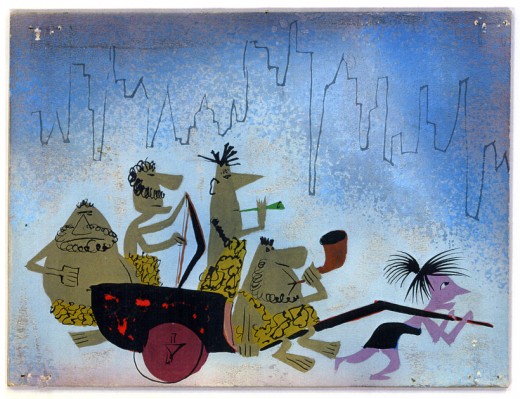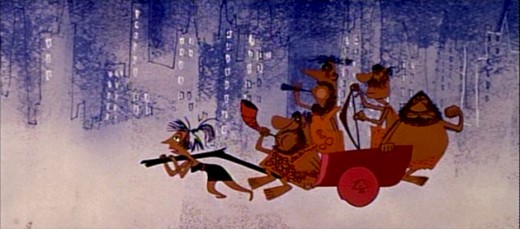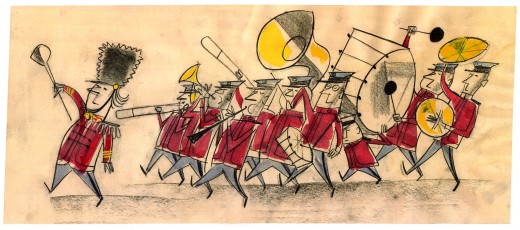 I'm not sure if the art was placed in any particular order.
The order has no relation to where it actually ended up in the film.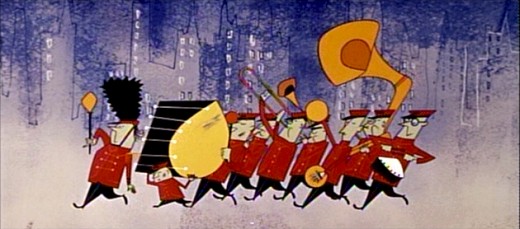 And yet the film feels so finely tuned and well constructed.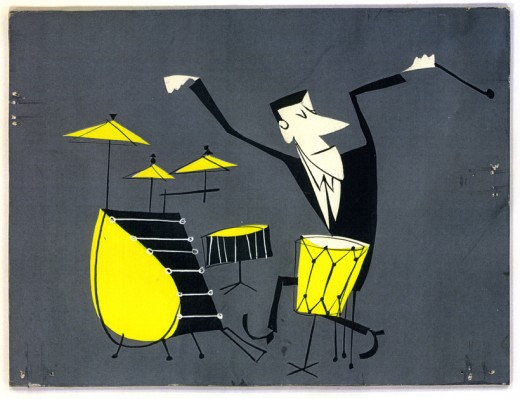 The Scope format allowed for a lot of play in composition,
and Kimball took advantage of it.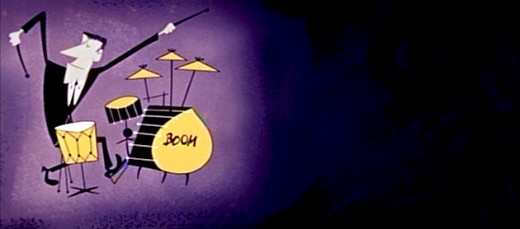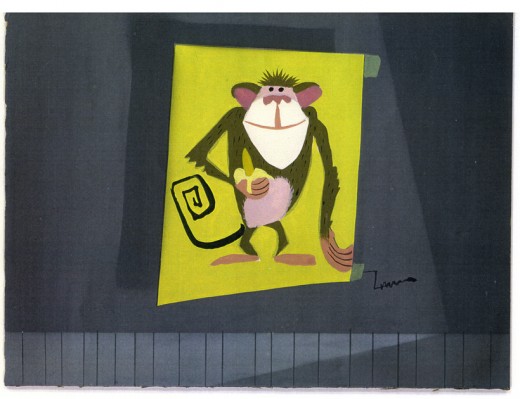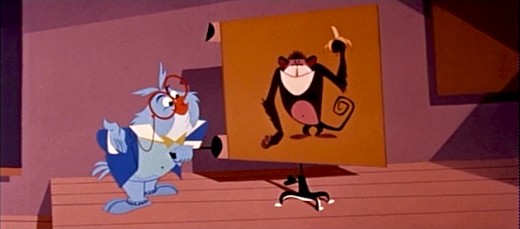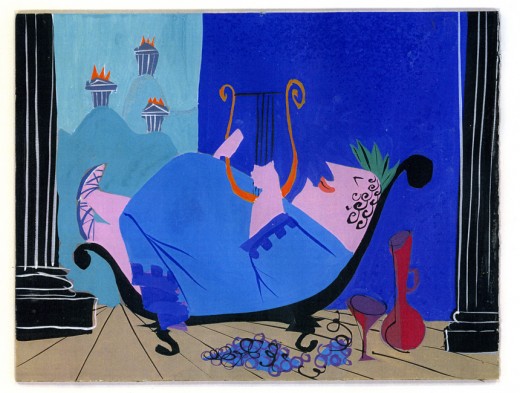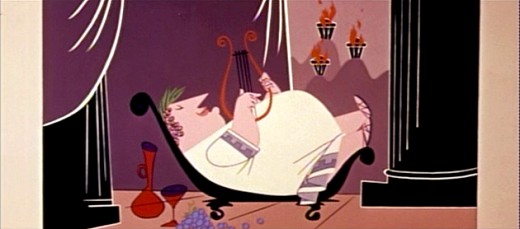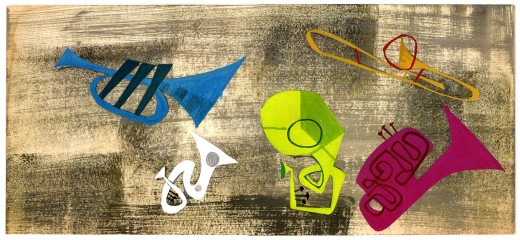 Needless to say, there's more to come.
4 Responses to "Toot Art"
Leave a Reply