Animation Artifacts &Hubley &Models 29 Oct 2008 08:20 am
- I have some of the model sheets that Gary Trudeau drew for the Hubley film, Doonesbury (which was done for CBS in 1977.)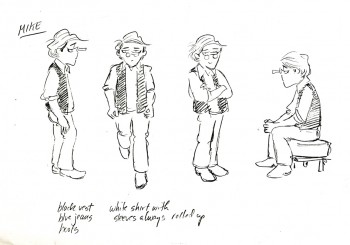 As I wrote once before, I had some problems with this production. It was the job I took immediately after completing Raggedy Ann & Andy. I was glad to be working with John Hubley again, and I helped on some of the prep for this show.
I was not a fan of the strip or Trudeau, and I know he wasn't a fan of mine. Regardless, I would have walked through walls for John. Unfortunately, the walls which were covered with stunning artwork and paintings from past Hubley films, now displayed comic strips ripped from the newspaper and taped on top of the Hubley pictures. This annoyed me, of course.
But I continued layout of the show until one day when I was called into John's office. He told me that he was about to go into hospital for a heart operation and expected to be back in about 3 weeks. I'd face a short lay off/break in work.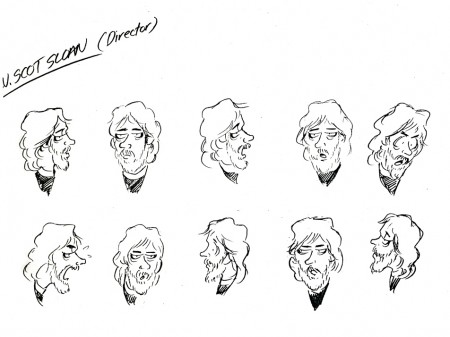 John didn't come back. He died in the operation and ultimately Faith and Gary Trudeau went on to complete the film. I chose not to return.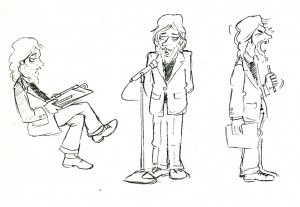 I worked with R.O.Blechman in putting together the PBS special, Simple Gifts. Tissa David also worked on that film. She went to work for Faith after she finished her segment. She told me that she couldn't finish animating 100 ft. (abot a minute) a week without a fast assistant. I offered to help.
At night, after working all day for Bob Blechman, I assisted Tissa's sequence and then did a couple of Ruth Kissane's sequences that were too complicated for some of the novice people at Hubley's. I wasn't very connected to the studio and felt the distance.
The show aired on CBS and was nominated for the Oscar.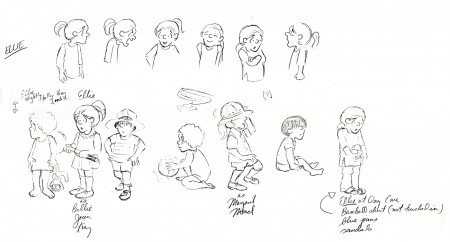 (Of course, all images enlarge when clicked.)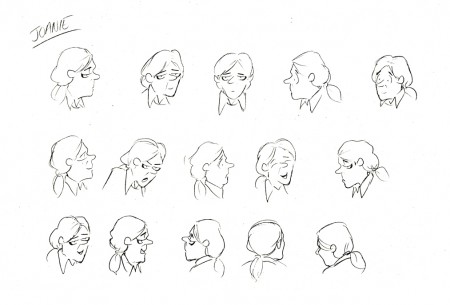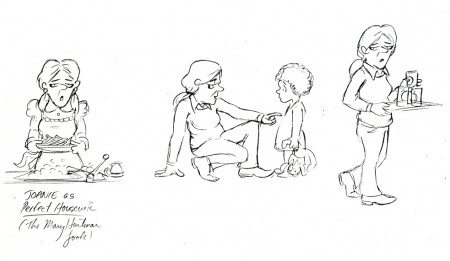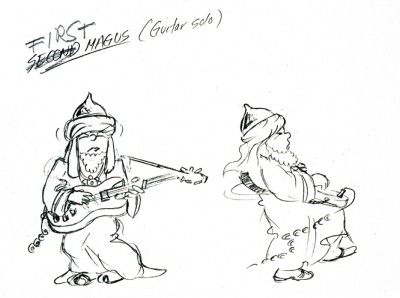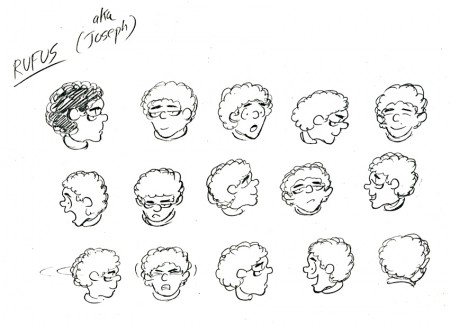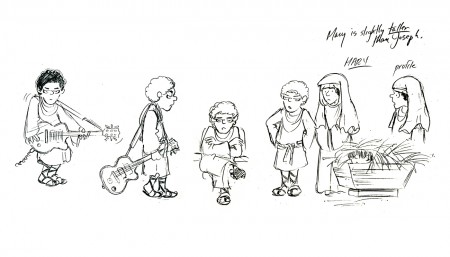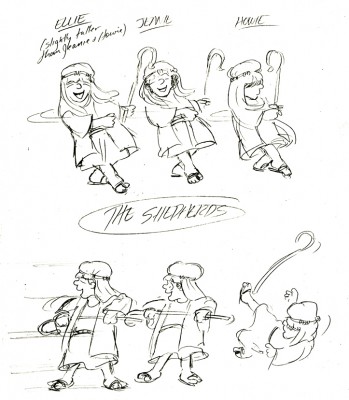 5 Responses to "Doonesbury Models"
Leave a Reply