Animation &Animation Artifacts &Hubley &Models 31 Oct 2008 08:12 am
- For Halloween, we're all posting relevant material to the "holiday." I have a lot of artwork from the Hubley short, EGGS, which was wholly animated by Tissa David.
One of the two characters starring in the short is a skeleton, symbolic of death and destruction. The other is a nymph, who represents fertility. The show is basically about the complications overpopulation has presented to the world.
I thought it appropriate for today to post some of the drawings and models for the death character. The images displayed are cropped from the full animation sheets; when you click these displayed it'll enlarge to the full page. Here they are.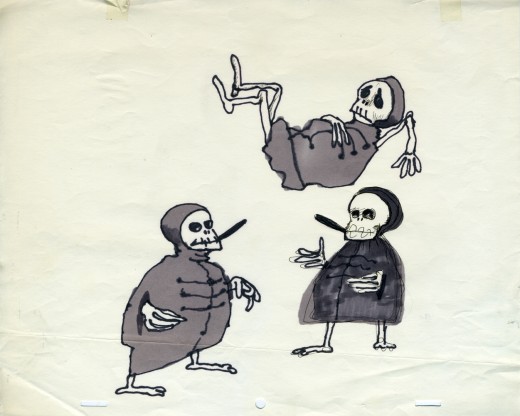 The first model of the character came close to the final.
This is a drawing by John Hubley.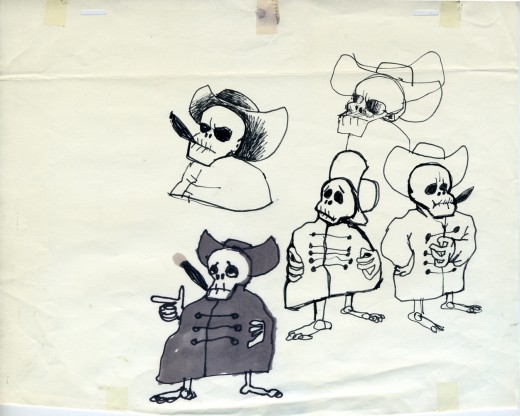 He soon solidified in this model by Hubley.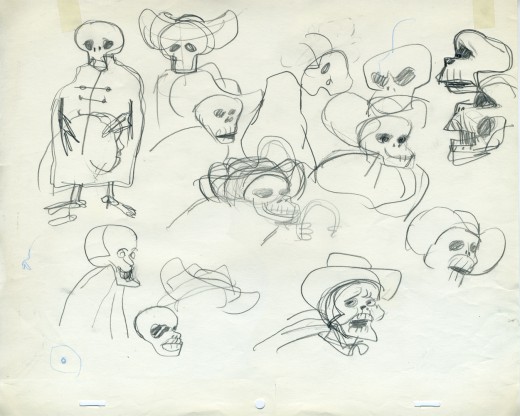 Tissa David finally worked out some of the problems for herself
and created this working model sheet.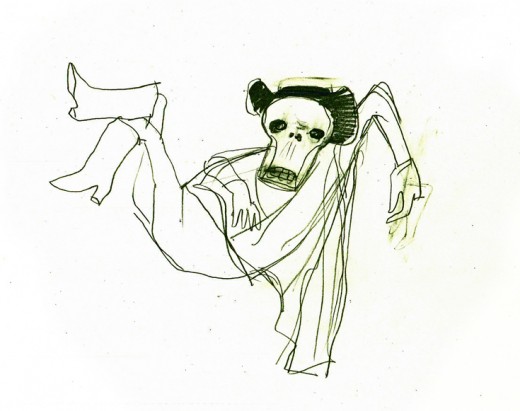 Here's a beautiful working drawing by Tissa as
she started to pose out the scenes.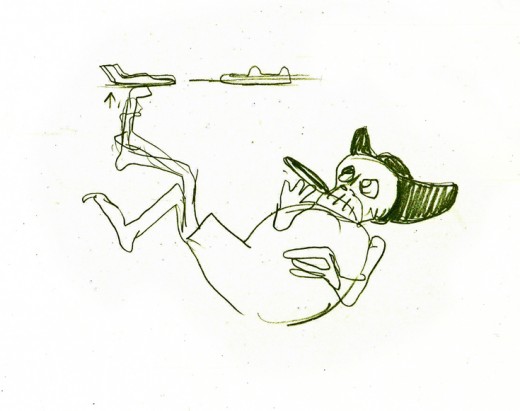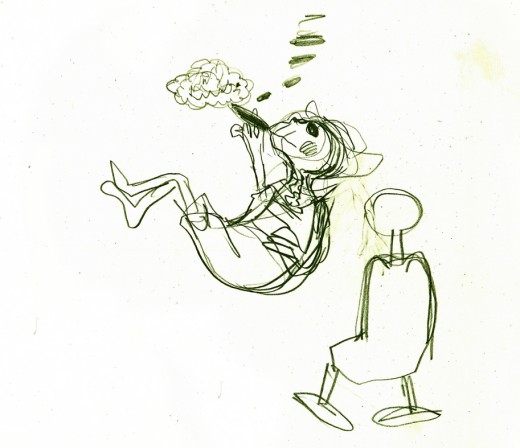 Tissa's roughs are deceptively simple but convey so much. These drawings
are for her eyes only, usually, she'll clean it up somewhat for animation.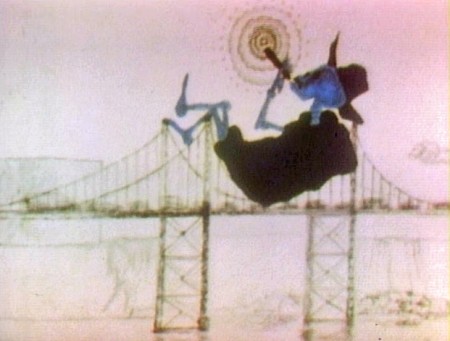 Unfortunately the dvd is a bit soft partially because of the nature of the
underlit final artwork. Perhaps someday there'll be a better digital transfer.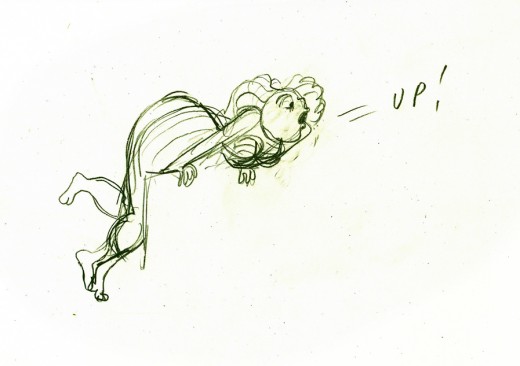 Fertility is oozing sexuality in every drawing. This is part of the
same scene as she converses with death about the human race.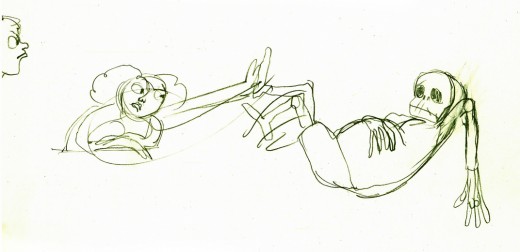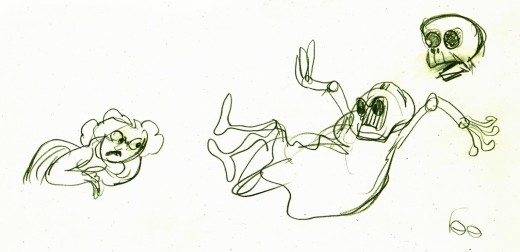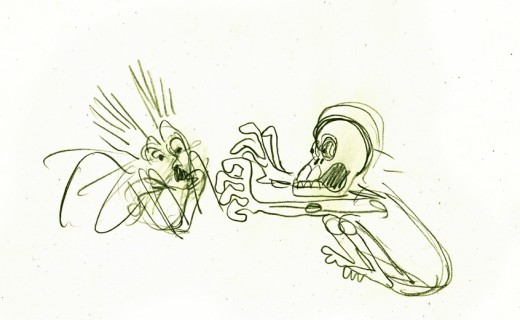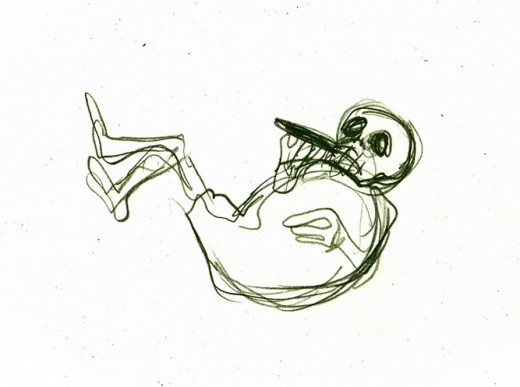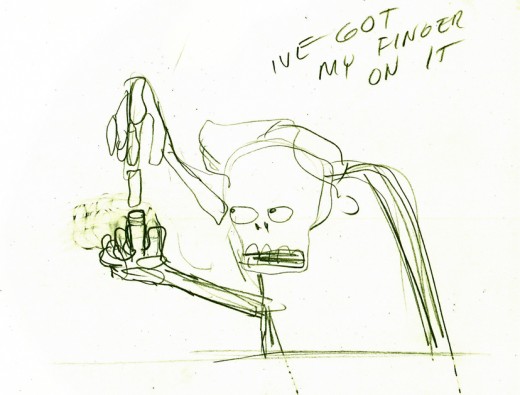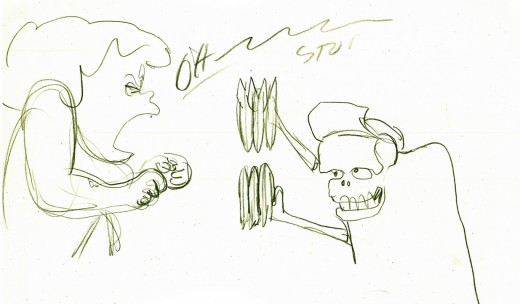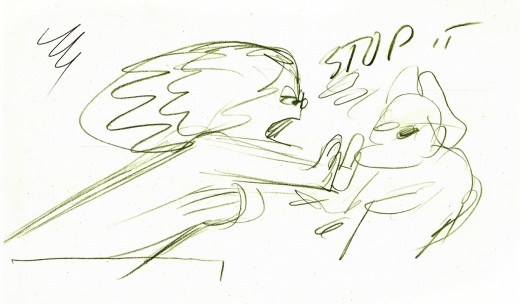 Here's a YouTube interview with John & Faith Hubley done in 1973. They discuss Eggs and Voyage to Next.
Here's EGGS on YouTube in a contrasty but sharp copy.
9 Responses to "Halloween Eggs"
Leave a Reply