Animation Artifacts &Disney &Frame Grabs &Story & Storyboards 13 Nov 2008 09:12 am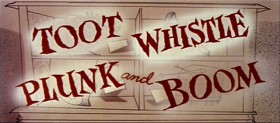 - Continuing with the enormous group of color stats of art from Toot Whistle Plunk & Boom, I have two more posts to offer. Today's group gets a little more into true storyboard form. Amid Amidi has identified many of the B&W sketches as the work of Tom Oreb, and they show off his vibrant lines and strong sense of design.
As with other posts, I've added frame grabs for comparison.
All of these are from the collection of John Canemaker to whom I'm enormously grateful, just for seeing them nevermind posting them.
Here we go: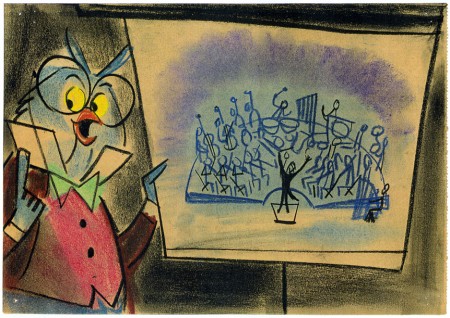 (Click any image to enlarge.)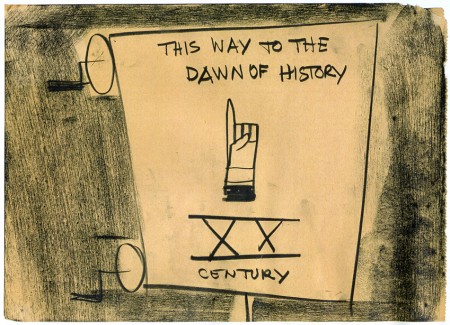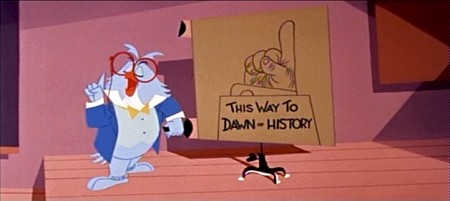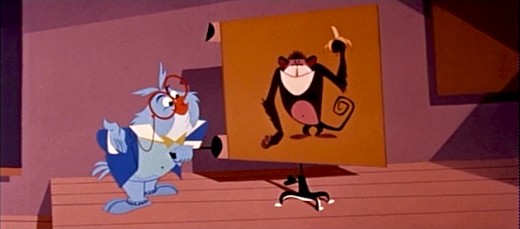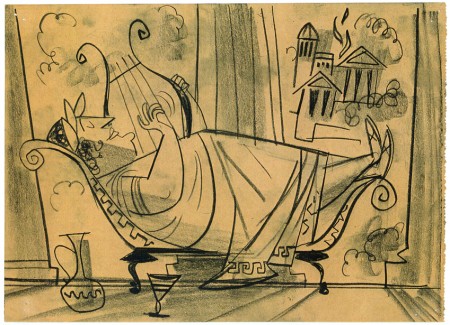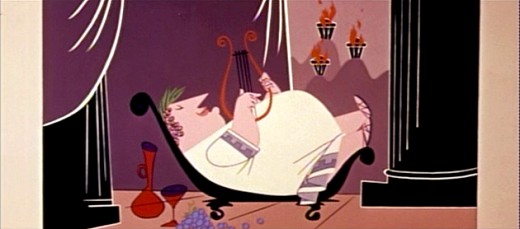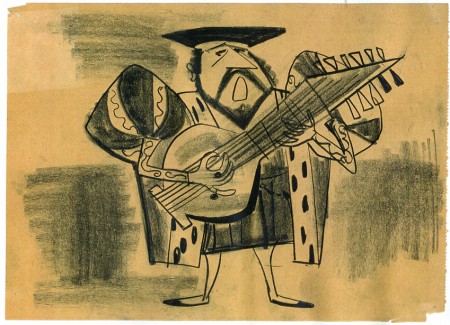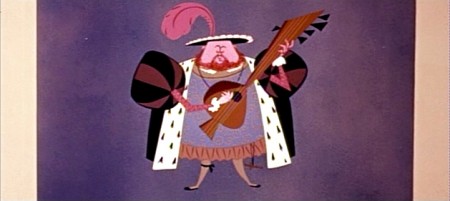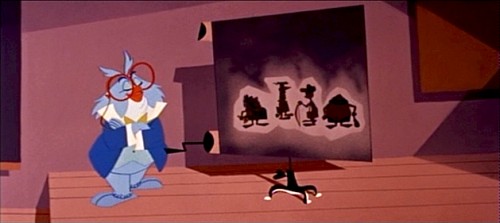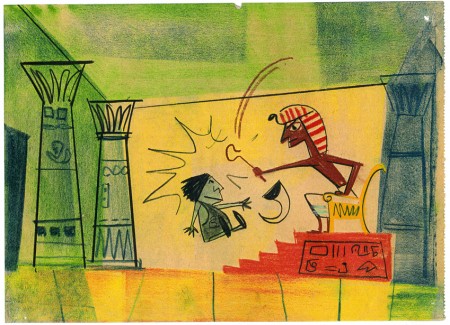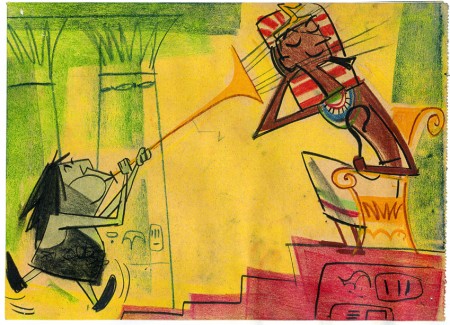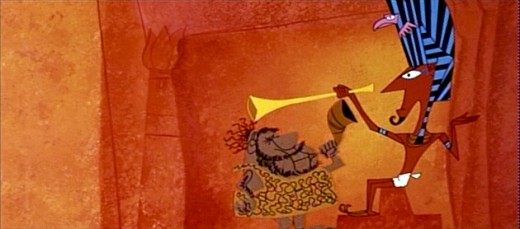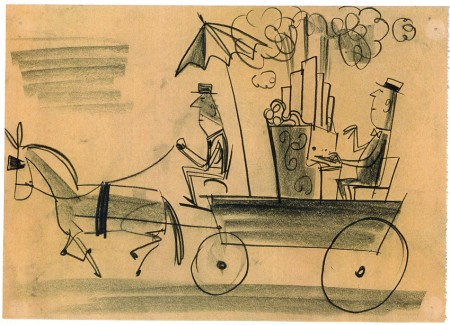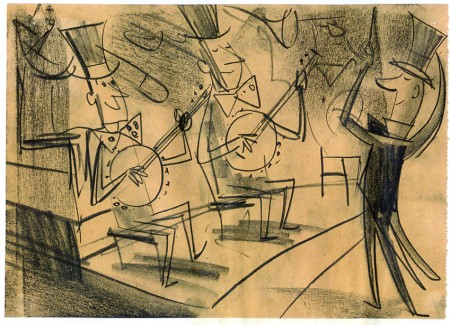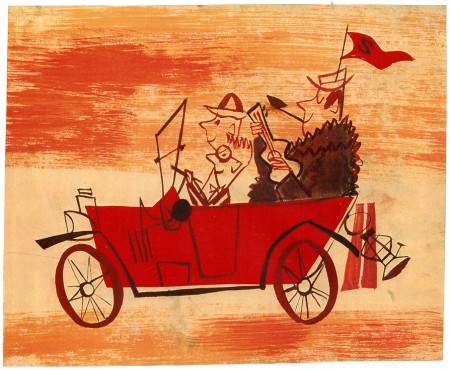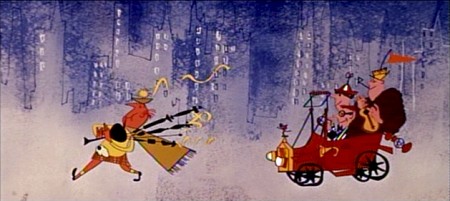 One more post will follow, next week.
2 Responses to "Toot Art – 3"
on 13 Nov 2008 at 11:47 am 1.Richard O'Connor said …

Interesting that the board artist worked at a 4:3 ratio while the film was, and I may be mistaken, Cinemascope (at the very least a widescreen format).

I'm surprised. With the efficiency of the Disney Studio, I would have figured the aspect ratio would be uniform throughout.

on 16 Nov 2008 at 2:38 am 2.Kevin Kidney said …

Oh my goodness, thanks for sharing these, Michael (and John!)

Richard, to further confuse the ratio issue, I believe the film was shot twice in two different formats: the Cinemascope version, of course, and a square version for 16mm educational release. I have a reel of the 16mm version and the layout is very different from the widescreen version that was released on DVD. I'll try to post some comparison screen grabs on my blog soon. You will be surprised at the differences.
Leave a Reply