Daily post 21 Nov 2008 10:30 am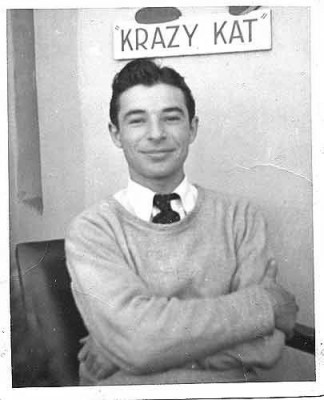 - Let me scream out the good news: Paul Spector has begun a blog that will feature the artwork and information by and about his father Irv Spector.
This is good news for those of you, like me, who crave solid information and goodies about animation's past. Irv Spector was an artist who worked at Mintz, Flesicher, Paramount, and a dozen other top studios. He did every sort of animation job imaginable as well as writing stories. On top of that he did a successful comic strip.
There's a wealth of material that'll show up on this site, and I couldn't be happier about it. Today there's a great little introduction, soon some material from Linus the Lionhearted. (Despite the overly commercialized show, it was great among the Saturday morning programs for kids like me.) ____________________________Irv Spector at Mintz.
This site will offer plenty, and I urge you to keep it on your watch list. I've added it to my blogroll.
________________
- Tony White's festival, 2D or not 2D, has just ended, and there's an excellent account of it – including pictures and vid clips – at Ken Priebe's site, The Boundaries of Fantasia.
On further search, the official website of the Fest has a great view of the entire event; they show it in pictures. It was fun touring this Festival vicariously. It sounds like a true animator's festival in an ideal location, Seattle.
Congrats to Stephen Neary for winning another award with his excellent and funny film, Cowboy Chicken.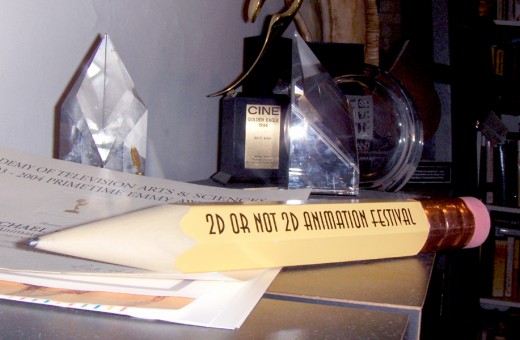 The Award I won at this festival back in 2006. It sits among some other awards and is not as close to the camera as it looks here.
________________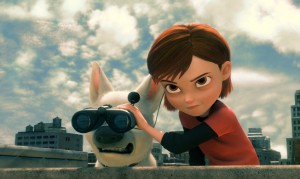 - And speaking of not 2D, Bolt opened today.
The reviews were mixed.
AO Scott in the NY Times says: With brisk wit and impressive visual brio, "Bolt" explores an existential predicament that it also shares. It is at once a knowing, satirical sendup of the Hollywood fame-and-fantasy machinery and a sleek, expensive product of the Disney-Pixar industrial complex.

Joe Neumaier *** in the NYDaily News says: Disney animation has been let off the leash with "Bolt," and proves that even those who've led know when to follow. In this case, it's Pixar, which uses the Mouse House as its distributor, whose footsteps are the guide and whose visual precision is copied down to a dog's hair, though the heart of Pixar's simple stories – their gentleness – is missing.

Rafer Guzman in Newsday *** says: Familiar territory, but the Disney team still knows how to bring a story to life.

Variety's Todd McCarthy said: "Although it seems like a workable notion on paper, onscreen the fundamental premise feels a bit shaky."
________________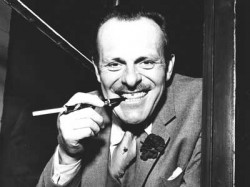 - And speaking of new blogs, Eddie Fitzgerald – Uncle Eddie to many of us – has a new blog called Love Nerds. This is something at least interesting and possibly ingenious.
You can post your own YouTube videos searching for a job or a date, love or work – maybe both. There's going to be a wealth of wonderful material to view on this site, and it's in my radar with great expectations.
3 Responses to "2Dornot2D"
on 21 Nov 2008 at 5:23 pm 1.Jenny Lerew said …

I have to vent here–purely personal, and in a way, it's a *good* venting imho because it simply stems from my increasing real interest in these festivals:

WHY is it that I never, ever hear about virtually any of these until they're over and someone blogs about them?
It must be because I work in feature animation(and before that, west coast TV), because that's where I've been lo these past 19 years doing both 2D and 3D films. I've heard of Annecy just as I've heard of Cannes since I was 11, and while it's understandable that east coast local animation festivals might escape being touted out here in L.A., this was in SEATTLE! I actually could have gone, and would have loved to. What a shame.

I know a fair amount of people in the business, have had a widely read blog on animation for the past 3 years, and yet I've never heard of it and no one ever emails me about such things. I would have certainly done a large post about a west coast festival such as this, done by Tony White whose book on animation I've had for decades.

But perhaps these events don't need or aren't interested in "mainstream" artists attending or participating? Really.
I do often (given the lack of outreach) get the impression that the entire World Of Animation Festivals is geared towards an academic/"festival of arts" strata exclusively, and while a student or indie filmmaker knows about them as her bread and butter, those of us relegated to salaried work in animation and story are almost always left outside the loop. It's unfortunate, as it's an arena that in my opinion would be mutually beneficial for us to be a part of for many reasons.
There is no reason at all in the modern age that so-called "studio" people and individuals working on smaller things aren't seen as "animators"(and even as a story artist I'll throw myself in there, as that's how the wide world views us: "animators"), or as relevant to a more personal vision. It leads to misconceptions on BOTH sides about how much an artist like myself adds or impacts a feature, or how a short filmmaker might be inspired–and INSPIRE–or learn from/teach studio employees who are also creating stories and characters–and films. It can be very relevant and a fount of aid in tackling a film, any sort of film.

The thing with "big studio" animation folk vis a vis the festivals seems to be to invite either a retiree to be feted, or maybe a director-IF the artist's made his or her own short outside of a feature. Result: few of us know much about those other animation people outside of the most famous names–and I WANT to know them. I would love to mingle with non-studio artists.
And speaking of "studio artists", don't think for a minute that there's not a reverse bias against us that exists in the indie world. I can still feel the sting of the open revulsion I got in Richard Protovin's animation class(the ONE animation course at NYU at that time) we went around the circle to state our aims in animation. I said I wanted to create character animation, bring a character to life as in the great Disney films, and that my hope was to work there one day. The hostility and snorts were really something. I was shocked(I was only 17).
ONLY Richard Protovin, god bless him, was totally supportive and said "Great!"–and meant it(I loved that man for the brief time I had his tutelage)–even though that wasn't at all his own, personal vision. To him–as least as he represent it to me-and artist was an artist, and one's aims were honest and heartfelt. This sneering from the other, mostly grad students especially hurt as I had always sought out as best I could NFB, Hubley, Dick Williams, UK and other indie animation back in L.A.,(easier to do then with Filmex and the LACMA programming) so imagine my pain and confusion when confronted with the snobbery and condescension of those "real animators".
The lesson I took from that experience was to never pull that bull on anyone else who expresses a sincere love of the art form in ANY form, and I've tried to stick to it.

I doubt–and I hope–that that kind of "this isn't for YOU types" attitude is any part of the festval scene nowadays, especially in our much more cross-pollinated and informed internet age. Which is why I'm all the more crestfallen when I read that I've missed out and knew nothing on yet another 2D "animation festival". For gosh sakes, invite us all to the party and let the chips fall and be dipped and the beers flow!

I think I'll suggest that the L.A. Union blog try and keep tabs on these things–that would help to get the word out, and certainly our membership could know more about other roads in these sometimes dicey employment years. That's assuming they too get are able to get some notice in advance about them happening.

As far as YOU are concerned–many thanks, Michael. For your always-insightful posting–and for all this space on your blog!

PS: "Bolt" is a real delight, with some brilliant(yes, I mean that word)character animation–some of the finest in CG I've yet seen.

on 21 Nov 2008 at 6:03 pm 2.Michael said …

The festival circuit is something you really have to keep up with if you're an Independent film maker. There are so many festivals, it's almost impossible to enter many of them.
However, once you have a film in a Fest, they contact you (endlessly I might add) urging you to enter your film or other films. I hear about another fest almost daily.

I agree that the festival circuit needs more industry personnel; it would make the experience more enjoyable for me when I go to them. However, most industry people aren't really the ones who go. Just as you found a bias in Richard Protovin's class (he was a great guy; a great teacher and an inspiration, by the way) for commercial animation, the same is true in the opposite direction. Commercial people look down on Festival films.

I know this because I've always sat somewhere between the two. My films are definitely, in my mind, festival fodder but they're made to be commercial – not on the scale of Disney, but I am trying to entertain families, and they do go to commercial tv.

You're right to complain, and I'll try to do whatever I can to make more festivals more prominent – before they occur.

on 22 Nov 2008 at 5:53 pm 3.Eddie Fitzgerald said …

Holy Mackerel! Thanks for the great plug for "Love Nerds!" I really hope somebody gets a job or a date through this. Animation cartoonists are my favorite people in the world, but they tend to be shy about promoting themselves. Maybe this can make a small difference.

If it doesn't, then it should still be fun. I have to restrain myself from making fake videos responses.
Leave a Reply