Animation Artifacts &Hubley &Layout & Design &Tissa David 24 Dec 2008 08:59 am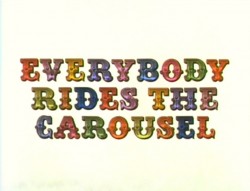 - Continuing last week's posts of the babies of The Carousel (Everybody Rides the Carousel), I have more drawings by John Hubley to offer. The baby is getting older, and visitors want to pick him up. The sequence is shown from the baby's POV.
The final three drawings are from the sequence wherein the baby turns one year old and is being propped up to celebrate his first birthday cake.
These drawings were given to Tissa David to animated the sequence. They accompanied a long conversation over the soundtrack. Tissa returned with her first samplings of what the final babies would look like, and then they were altered in the I&P room. Soemtimes for the good.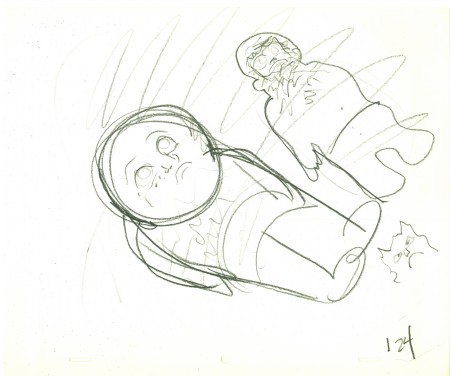 (Click any image to enlarge.)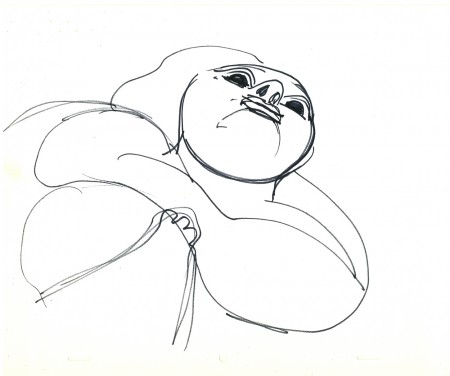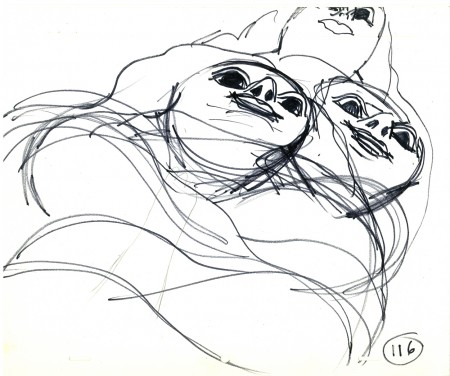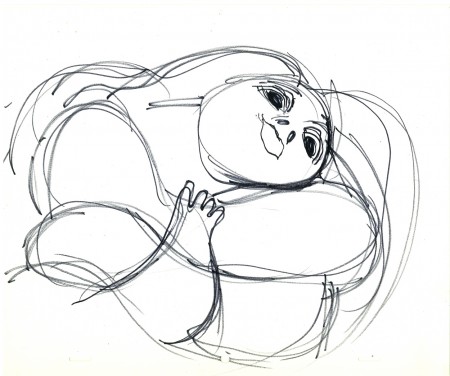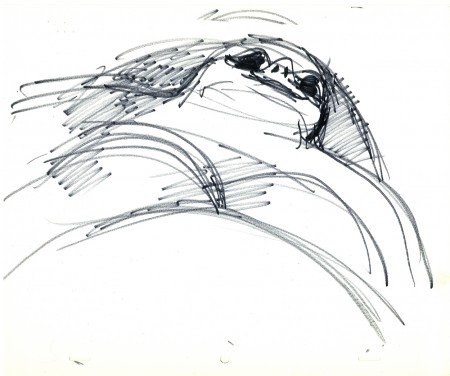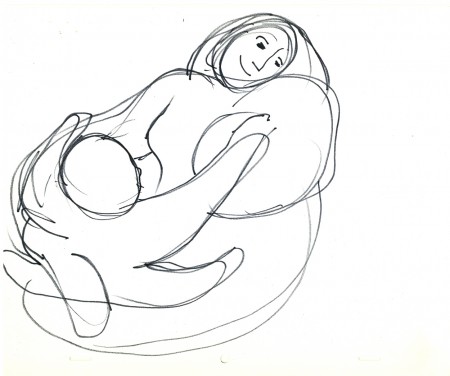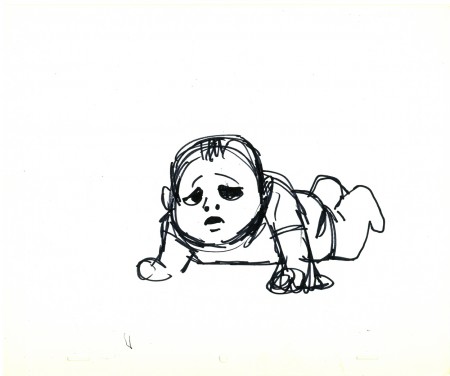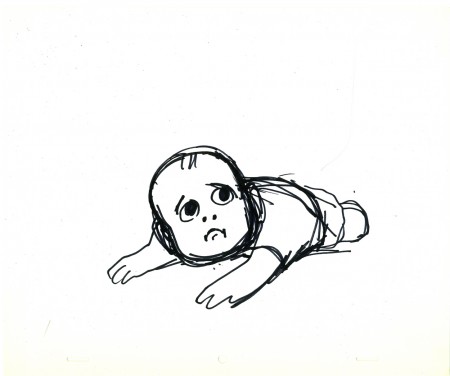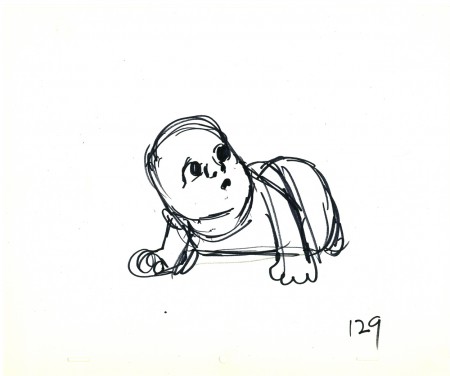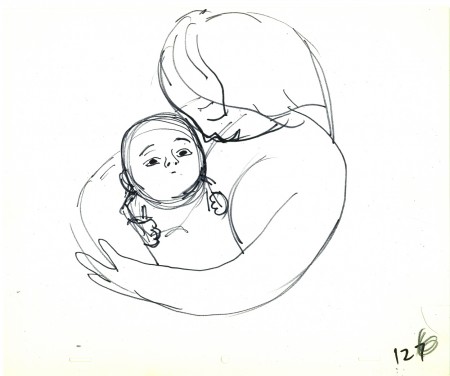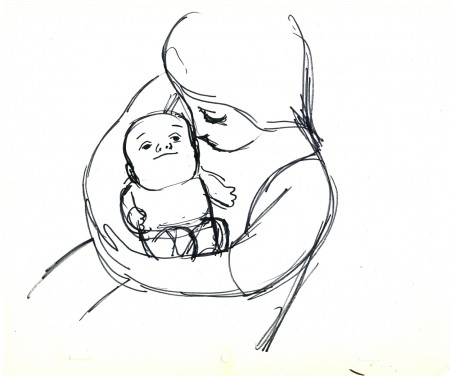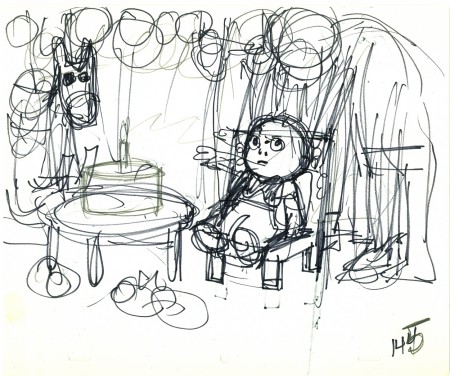 These three drawings with the birthday cake look as though they might
have been done by Tissa. The writing is hers.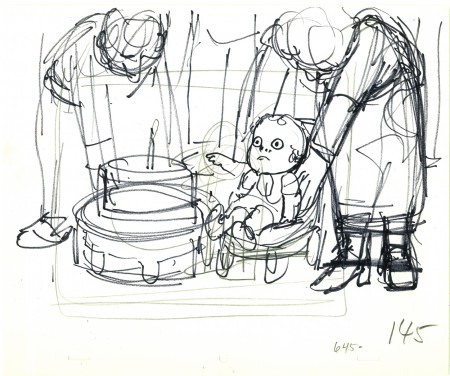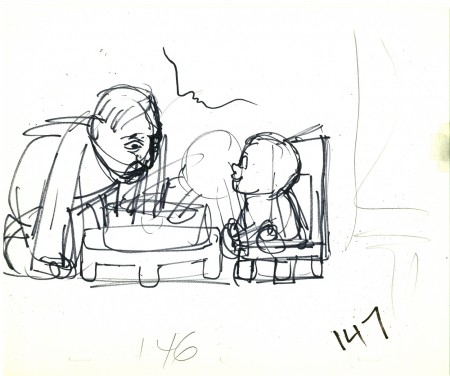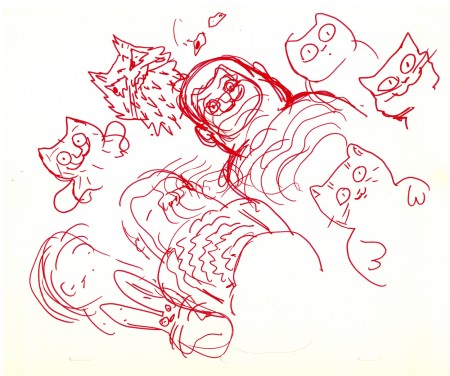 One Response to "More Hubley Babies"
on 25 Dec 2008 at 12:46 am 1.Eddie Fitzgerald said …

Sorry to be off topic, I just wanted to thank you for a year of great posts. Even the personal photos of Manhattan streets were a delight! Happy Holidays!
Leave a Reply