Animation &Books &Puppet Animation &Trnka 27 Jan 2006 08:22 am
Rambling News: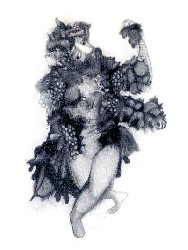 – The Pixar buyout by Disney has all the message boards soaring and the blogs guessing. I've already put my two cents worth of thought into the pot and find that there's nothing much more to say about it. However, it has made for some entertaining reading; let's hope it'll make for entertaining films.
- I found a great site well worth visiting linked to the Sundance website: Daniel Sousa's Fable. This site offers a couple of clips and links to Daniel's primary site. It features a lot of beautiful artwork worth a trip.
I'd like to see the whole film.
.
I illustrate this page with a couple of puppet designs by Jiri Trnka for his film, A Midsummer's Night Dream.
– The Jacob Burns Film Center Presents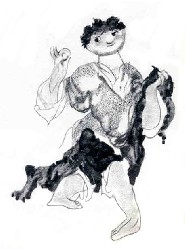 Early Silent Animation
February 5th, Sunday 3pm
All the films will be accompanied by music composed
and performed on the piano by Ben Model.
The Burns Film Center will show five rare silent animated shorts as well as a very special treat – film historian Steve Massa's reenactment of the live stage show that accompanied Winsor McKay's groundbreaking film,
Gertie the Dinosaur (1909).
A Q&A with host, Steve Massa, and pianist, Ben Model , will follow the screening.
Jacob Burns Film Center
364 Manville Road
Pleasantville, NY
914.747.5555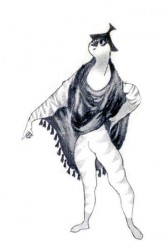 - Speaking of Gertie, John Canemaker's revised book is a gem: Winsor McKay, His Life And Art. Like all the other books he has written this one is gloriously illustrated and adds an enormous contribution to animation history. This book is a rarity, and every animator should own a copy. We have to stay linked to our roots.
McKay fans should also know (and probably do) about the book: Daydreams & Nightmares This is a collection McKay's political and editorial cartoons.
You can also find a nice collection of Little Nemo strips in Little Nemo in Slumberland – So Many Splendid Sundays. Of course, Little Nemo was McKay's first comic strip; this book reprints the Sunday color strips in a large format.
One Response to "Buyout"
on 27 Jan 2006 at 4:27 pm 1.Daniel Thomas said …

I've been trying to find Windsor McKay's new Nemo book, but have so far been unsuccessful. It's terrific to finally see some examples of this new work. I'm impressed with the rise in large-format anthologies for great comics like Calvin & Hobbes and Peanuts; Nemo should fit in perfectly.

Looking at McKay's illustrations, and knowing that he was such a visionary pioneer in the field of comics and animation, I find it hard to believe that the animated Nemo movie from the late 1980′s was so terrible, so formulaic. There's almost no genuine connection to the original work. McKay's Nemo just cries out to be animated; Yoshifumi Kondo's famous 1984 Nemo pilot rightly justifies this (Kondo's short is available at http://www.butaconnection.com, btw).
Leave a Reply