Books &Disney &Illustration &Peet 26 Feb 2009 09:08 am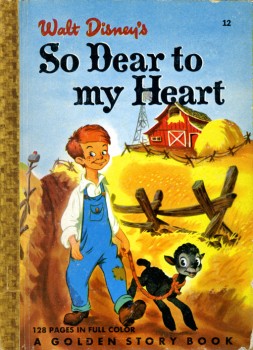 - Yesterday, I offered some illustrations by Bill Peet done for a Little Golden Book – excuse me, Golden Story Book.
There are some 126 pages (almost the size of a novel) and an illustration on most of them. These are all spot illustrations done in ink with confident watercolor coloring.
In some odd ways, these illustrations remind me of those for Mike Mulligan and His Steamshovel. Yes, they're very different – very different. But the feel of them all adds up to something very homespun and similar. Perhaps it's the coloring process that's done it, a very washed out look. Despite the fact that these are four color illustrations and those in Mike mulligan are two color.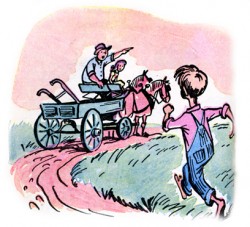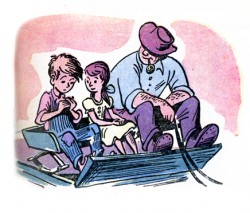 (Click any image to enlarge.)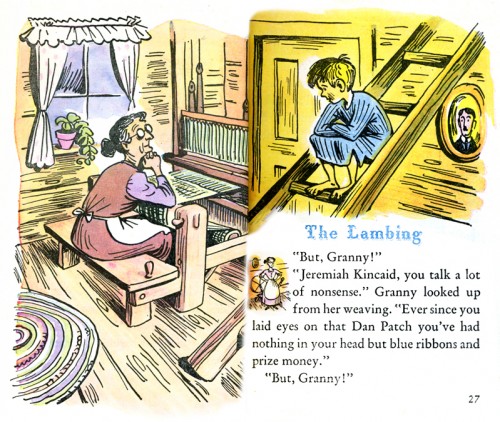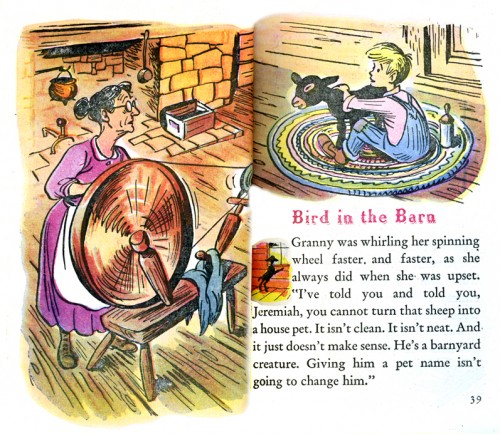 More to come next week.

One Response to "So Dear #2"
on 26 Feb 2009 at 9:58 am 1.Mark Mayerson said …

I wonder if this was Peet's first work in a children's book? If so, it may have planted the seeds for his later career. I suspect that he felt great satisfaction seeing his artwork reach an audience without being filtered through other artists and that he relished seeing his credit on the book.
Leave a Reply