Animation &Animation Artifacts &Fleischer &Models &walk cycle 23 Mar 2009 07:59 am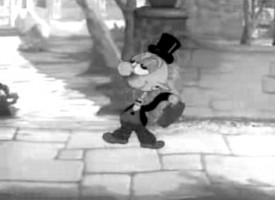 - Wifle Piffle was a character that the Fleischer studio tried to develop out of the Betty Boop series. The first appearance was in a Screen Song: I Feel Like A Feather In The Breeze released in 1936. He appears as a waiter in the opening. The animation of the character was by Tom Johnson (as was this model sheet.)
Two follow-up films were made with this side character in Betty Boop shorts.
The first, released in February 1937, was Whoops! I'm A Cowboy, and the second, in March 1937, The Hot Air Salesman. The opening scene features an expensive multiplane shot behind him.
He seems to have been an Egghead type character whose sole character trait was a silly walk. Needless to say, they couldn't find a joh for him.
The model sheet for the character was an 18 drawing walk cycle with a bit of a turnaround. Crosshairs keep the character in registration; only a couple of the pages were punched.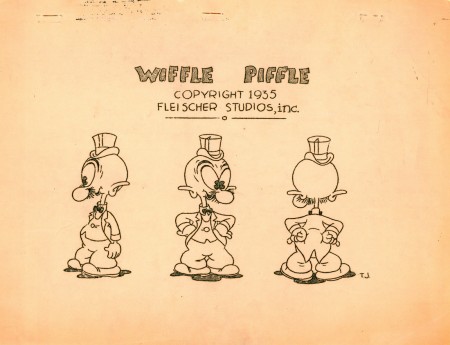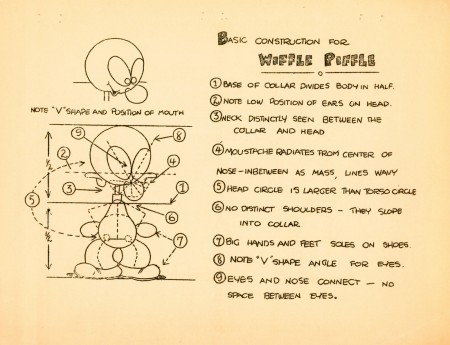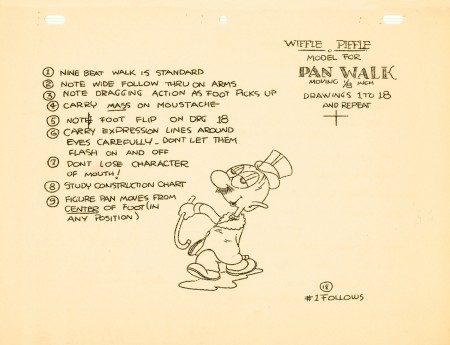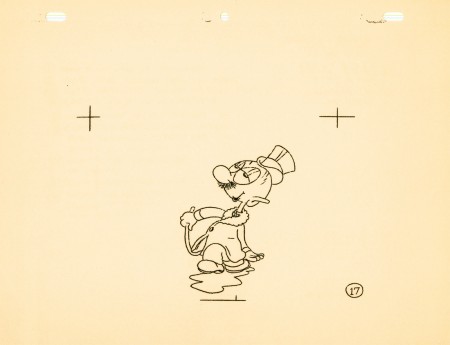 Wiffle Piffle walk cycle
On ones at 24FPS
Click left side of black bar to play.
Right side to watch single frame.
10 Responses to "Wiffle Piffle"
Leave a Reply